Supporting the environment: executing on our sustainable operations strategy.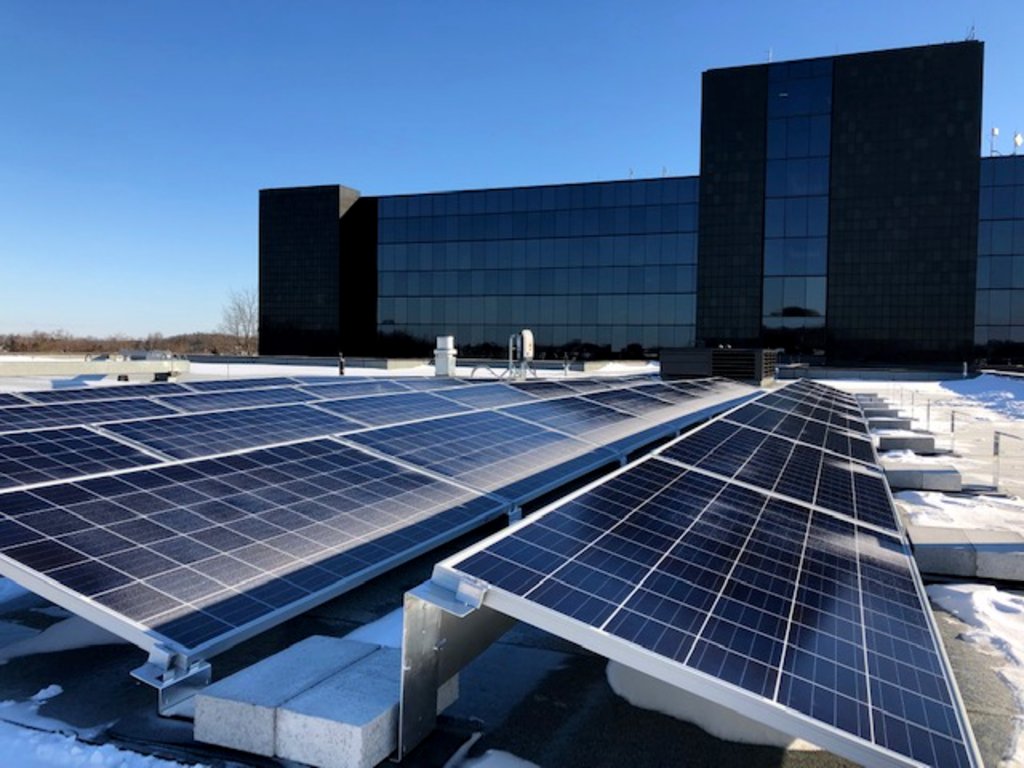 As a global company with a proud Canadian presence, our country's vast natural resources put us in a unique position to positively impact the world around us.
Making a positive impact on our planet is not one single choice. It's a collection of choices that we all must make to have a more sustainable operations strategy
At 3M, we are scientists at heart, and we apply our expertise and technologies to drive meaningful change to make our world a better place. We continuously innovate to create solutions that can drive sustainability through operational improvements.
Renewables and energy efficiency: key components of our sustainable operations strategy.
One of our key sustainability goals is to have our entire global operations on 100% renewable energy by 2050. At the start of 2021, our Canadian headquarters based in London, Ontario became powered by 100% electricity sourced from renewables.1
3M Canada is a global leader in energy efficiency. We were the first Canadian organization certified for the ISO 50001 global energy management standard, with our headquarters and six manufacturing locations across the country certified.2
We also increased our energy efficiency by 18%, 3+ points over our target since 2015.3 One of the components in achieving this goal was installing solar panels at 3M Canada's headquarters. These 10-kilowatt solar panels went live in Spring 2019 and generate approximately 15,000 kilowatt-hours in a year.4
Achieving carbon neutrality, water efficiency, and reducing waste.
Over the last two decades, we've reduced greenhouse gases (GHGs) emissions in our operations by 68% globally and helped our customers avoid 17 million metric tons of emissions, comparable to taking over 3 million cars off the road.5 Our goal is to achieve carbon neutrality by 2050, and we are taking additional steps in Canada.
As the first batch of respirators shipped from our Brockville, Ontario manufacturing site earlier this month, our team has been working on collaborative solutions to execute our sustainable operations strategy behind the scenes.
The waste generated at this site is being used by cement manufacturing plants as an alternative fuel blend. We expect it to divert approximately 2,200 MT of waste from the landfill, while helping the cement manufacturer reduce its fossil fuel consumption. After implementing this solution initially with our tape products, we have also begun delivering N95 waste to the cement manufacturer to use as an alternative fuel in their kiln.
We are also committed to reducing water usage at our manufacturing facilities by 25% over the next decade. We have several initiatives in the pipeline, such as looking at capturing rainwater to use for our operations and developing closed-loop systems so that we can use recycled water in our manufacturing plants.
"We have a strong history of applying 3M science and technologies to deliver efficiencies and solutions. By continuing to advance actions in our operations we can help create a more sustainable and resilient future for life on Earth." - Gayle Schueller, 3M Senior Vice President and Chief Sustainability Officer.
Making a difference together.
We must think about the impact we make each day and want to leave on our planet. A transition to a more sustainable operation requires everyone to work towards the goal of protecting our planet's health. I am proud to see the commitment, determination, and actions we are taking to meet our sustainability goals.
References.
1. https://news.3m.com/English/3m-stories/3m-details/2021/Supporting-the-environment-through-operational-improvements/default.aspx
2. https://sciencecentre.3mcanada.ca/articles/iso-50001-certification-how-we-did-it
3, 4. Data on file.
5. https://multimedia.3m.com/mws/media/1836747O/2020-sustainability-report.pdf