Sun protection that doesn't defy window tint laws.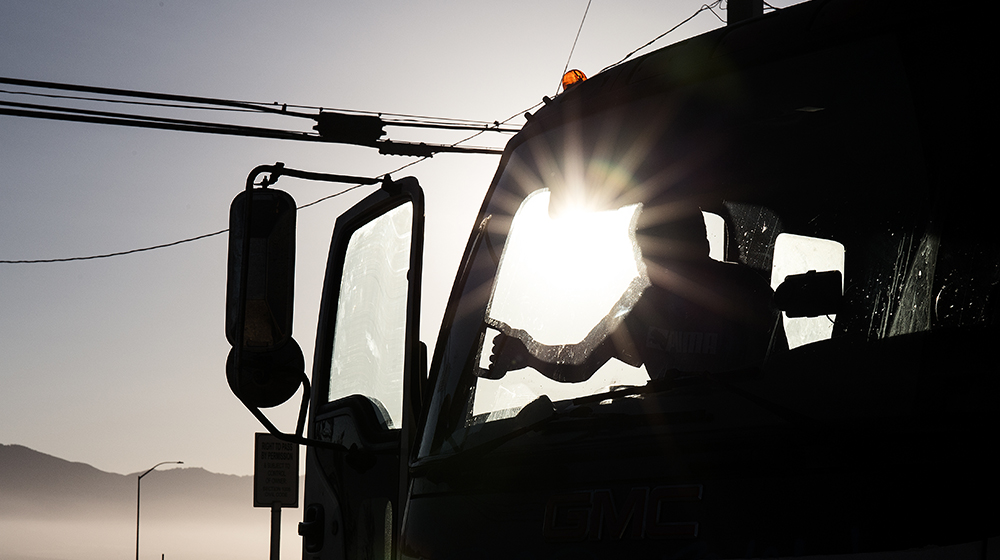 You can't control the weather or how commuters drive. But you can help protect your truck drivers from the sun.
Sun exposure is just one occupational hazard truck drivers face. During long commutes, they're exposed to sunrays for hours at a time. It doesn't matter the season: summer, winter, spring, or fall. That sun exposure can put truck drivers at risk of premature aging, damaged skin, skin cancer, and more.
The logical solution is to tint the truck windows – but it's not always that simple. There are many different window tint laws across Canada. When drivers are hauling product, the regulations change from province to province, it can be stressful to choose the right standard. Plus, dark tints can have a negative impact on night visibility, and thus driver safety.
These variables can make choosing an automotive window film confusing. But it doesn't have to be.
The clear choice is the colourless choice: automotive window film that meets safety and legal standards.
At 3M, we've developed an automotive window film that eliminates dark tint regulation stress, without compromising safety standards. The reason? It's colourless.
3M™ Automotive Window Film Crystalline Series is a colourless automotive window film line that can actually reject more heat than darker automotive window films.1 We've been able to do this by combining over 200 layers of 3M's patented, multilayer optical film nano-technology into a single automotive window film. The final product is thinner than a Post-it® Note.
How to choose the right automotive window film.
There are six different tint levels in the 3M Automotive Window Film Crystalline Series.
For trucking fleets, I recommend the 3M™ Automotive Window Film Crystalline 90. This product is the first tint level in the series and it offers four main benefits:
Added bonus: Your brand is important to you. You don't want the colour of your window tint to change the overall look and feel of your fleet. Thanks to the clear film technology behind 3M™ Automotive Window Film Crystalline 90 your brand appears exactly as you intend it to.
Not convinced colourless automotive window film is an option? Trust the technology.
At 3M, we patented the first sun control window film in 1966. In more than 50 years since, we have continued to drive new products and technologies to this space in direct response to your needs.
And we stand behind them. That's why we offer a limited lifetime warranty for the 3M Automotive Window Film Crystalline Series.
1 – 5: 3M data on file