How nozzle science can help structural bonds you can depend on.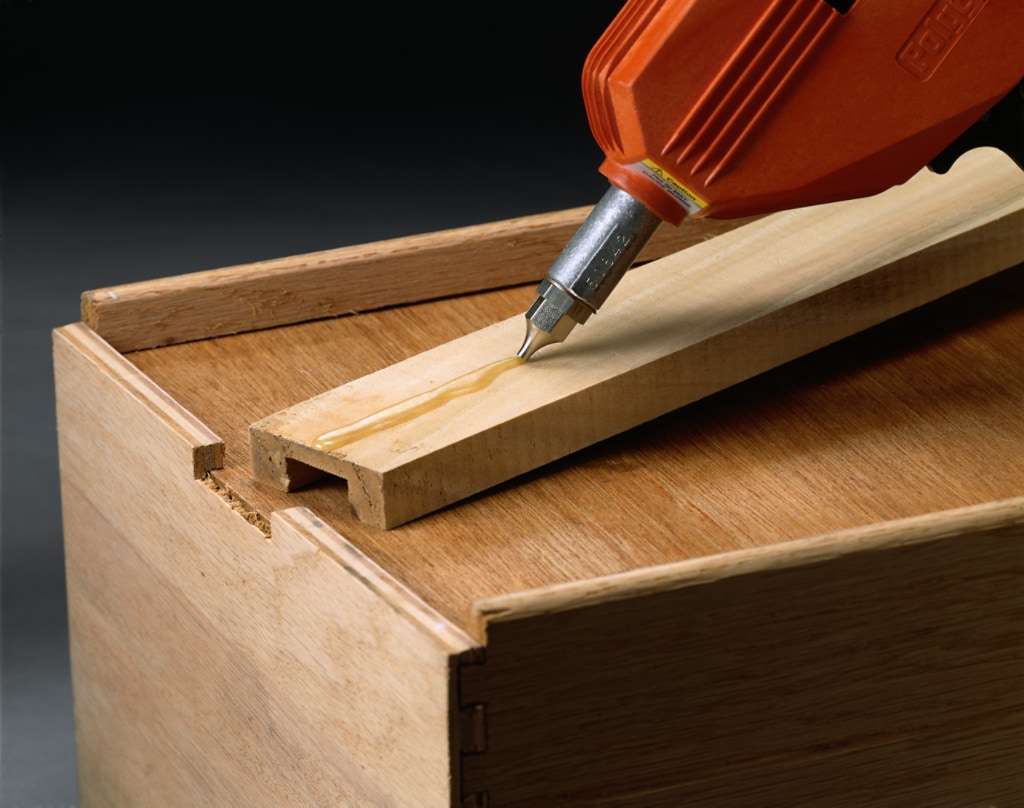 When you're entrusted with bearing the load, failure can be catastrophic.
You depend on structural adhesives to help create gravity-defying designs that might otherwise be impossible. But with great possibility comes great potential for problems. How do you make sure the reward outweighs the risk?
The science behind applicator nozzles can help channel your creativity into consistent, reliable results that won't crumble under the pressure
The guts and glory of glue lie in its properties. Lighter, thinner, newer, less expected: today's savvy consumers demand designs that push the boundaries without compromising performance.
For many engineers, structural adhesives are their secret weapon for striking that balance.
While mechanical fastening methods have long been a go-to process, they can have some serious design limitations
Rivets and screws can pock and puncture surfaces. They can create stress points that weaken, splinter, or crack materials – especially when they're different. All in all, it's not pretty.
Adhesives offer a much more attractive solution. They bond materials together without damage or distortion, creating consistent bond-lines that distribute stress evenly. The result: looks and performance that can stand the test of time.
But as application ideas expand exponentially, so do the considerations. Open time, cure time, format, formulation, substrates, surface condition, size, shape, hardware, temperature: sound engineering demands that each of these critical factors are planned and executed just so.
No easy feat when you're dealing with a fluid.
Applicator nozzles help take the guesswork out of your glue
These seemingly simple pieces of plastic are specially engineered to help metre, mix, and dispense your adhesive consistently every time.
Think of each nozzle like a thread of DNA.
It harnesses a collection of individual traits into a unique, but uniform, product. The length of the nozzle, the shape of the nozzle, the number of mixing chambers, and the ratio of the chambers: each part is combined to help create the perfect adhesive chemistry for every application.
But nozzles don't just keep the recipe consistent – they also help regulate the application
Each bead of adhesive is dispensed as a standard widget. This helps keep the application neat and tidy, controlling your assembly process, helping save on labour time, and reducing product waste.
Who knew a humble piece of plastic could wield so much power?
Let Us Help You Sort through the Science
The process for selecting the right product can be daunting. Wondering which nozzle is right for you? We can help.
Our team of technical experts is available to review your process, assess your options, and offer expert advice tailored to your operation.
For more information, visit www.3m.ca/structuraladhesives.