5 lessons from Emmett, Extreme Labs intern.
It's been an exciting summer for Emmett.
The recent graduate of the engineering physics program at Queen's University has been working as a research scientist intern at 3M Canada's London, Ontario lab. He was able to seize this opportunity because he applied after attending the 3MTM VHBTM Tape Extreme Labs event at his university last October.
"I like to do different things and when you look at the [3M] technologies, it gives you a lot of different options. The internship was going to offer a more diverse opportunity for me," he said.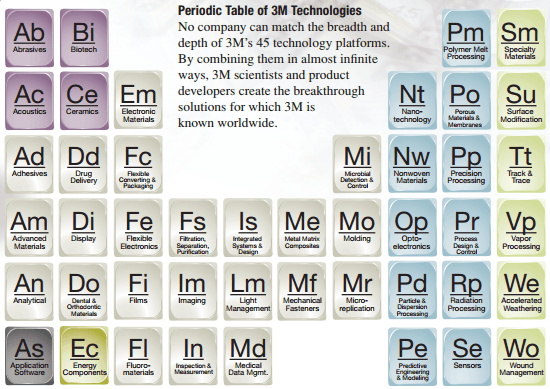 How a STEM Internship at 3M Canada Impacts Your Career
This was a brand new experience for Emmett as most of the labs he attended at school were part of his curriculum and academic in nature. Working in a lab and under real-life situations gave Emmett a glimpse of what his professional career could look like in the future.
3M offers internship opportunities to students from across the country. At 3M, you'll work with the best and the brightest.
3M Canada Intern Emmett Shares His Learnings
So, we asked Emmett to share five things he learned during his internship that would help him through his career. Here's what he said:
Change your pace, change your attitude: "At school there is the pressure to get things right first time. But here, I can go through things and do the experiment again. Making mistakes is a way to learn. I have had to quicken up my design pace a lot. The parts that I make aren't perfect, but they serve their purpose and I can go back and work on them for the next iteration."
Don't be afraid to ask questions: "When you first start, you don't want to seem like the person who asks a lot of questions and is very dependent, but it is not a bad thing to ask someone to look over your designs to make sure everything looks good. Bouncing ideas off your colleagues can actually be beneficial."
Keep an open mind: "Working at 3M offers many different opportunities. Meeting new people, engaging in different experiments, learning about new ideas – all can challenge you to push your boundaries and get out of your comfort zone."
Make time to network at 3M events: "3M runs great events for employees and I found it to be a great opportunity to network with people. It is an important thing to walk away from your desk and talk to people you would normally not interact with. Everyone is friendly and it is very different than going to a conference. It is also a lot of fun."
Enjoy your work: "I am having a lot of fun doing the work that I have been doing here. It has contributed greatly to my experience. My job right now has a lot of flexibility. I can choose to balance between design and experimentation. I am really enjoying that. It is a more pleasant experience when you enjoy what you do. Coming into 3M, I didn't know what my balance was and so this has allowed me to feel my way through that and define what I find to be an enjoyable job."
Intrigued by Emmett's experience? Want to learn more about Extreme Labs? Watch this space! We are getting ready to share some extreme news about Extreme Labs in the next few weeks.
Want to learn about 3M™ VHB™ Tape? Visit www.3m.ca/vhbtape