State of Science: Climate change is getting personal.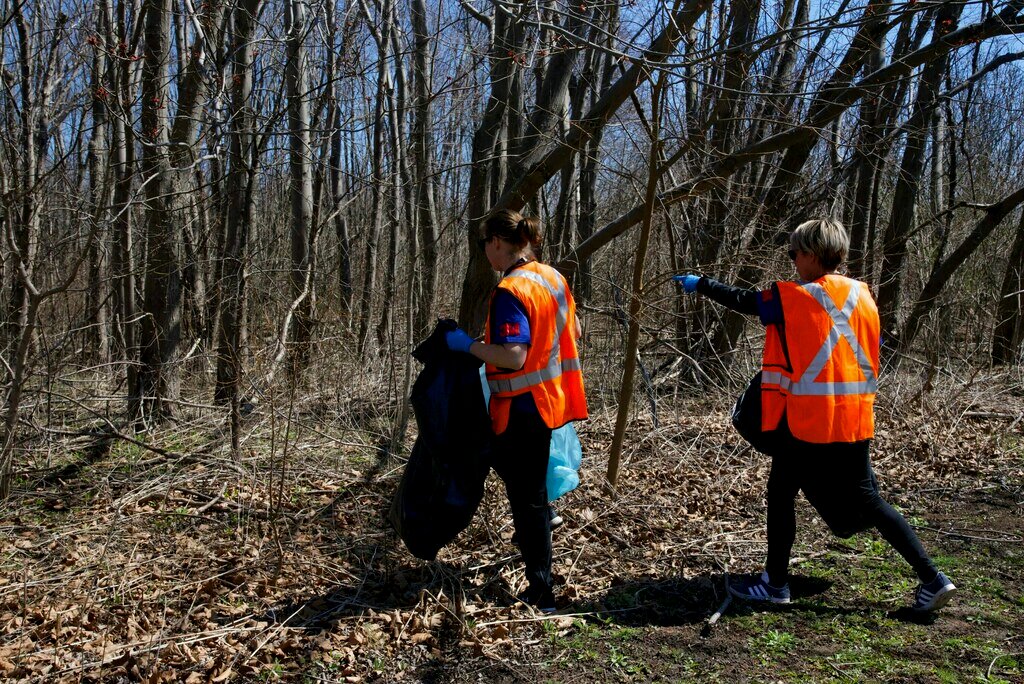 The impact of climate change is hitting home for Canadians. From the atmospheric rivers causing flooding catastrophes, to more frequent and severe wildfires, it is becoming clear that the threat of extreme weather caused by climate change is a threat we must take seriously.
Each year a research study called the 3M State of Science Index (SOSI) is conducted to collect information regarding public attitudes towards science. This year, the 2022 results indicate that climate change continues to be a growing cause of worry for many Canadians.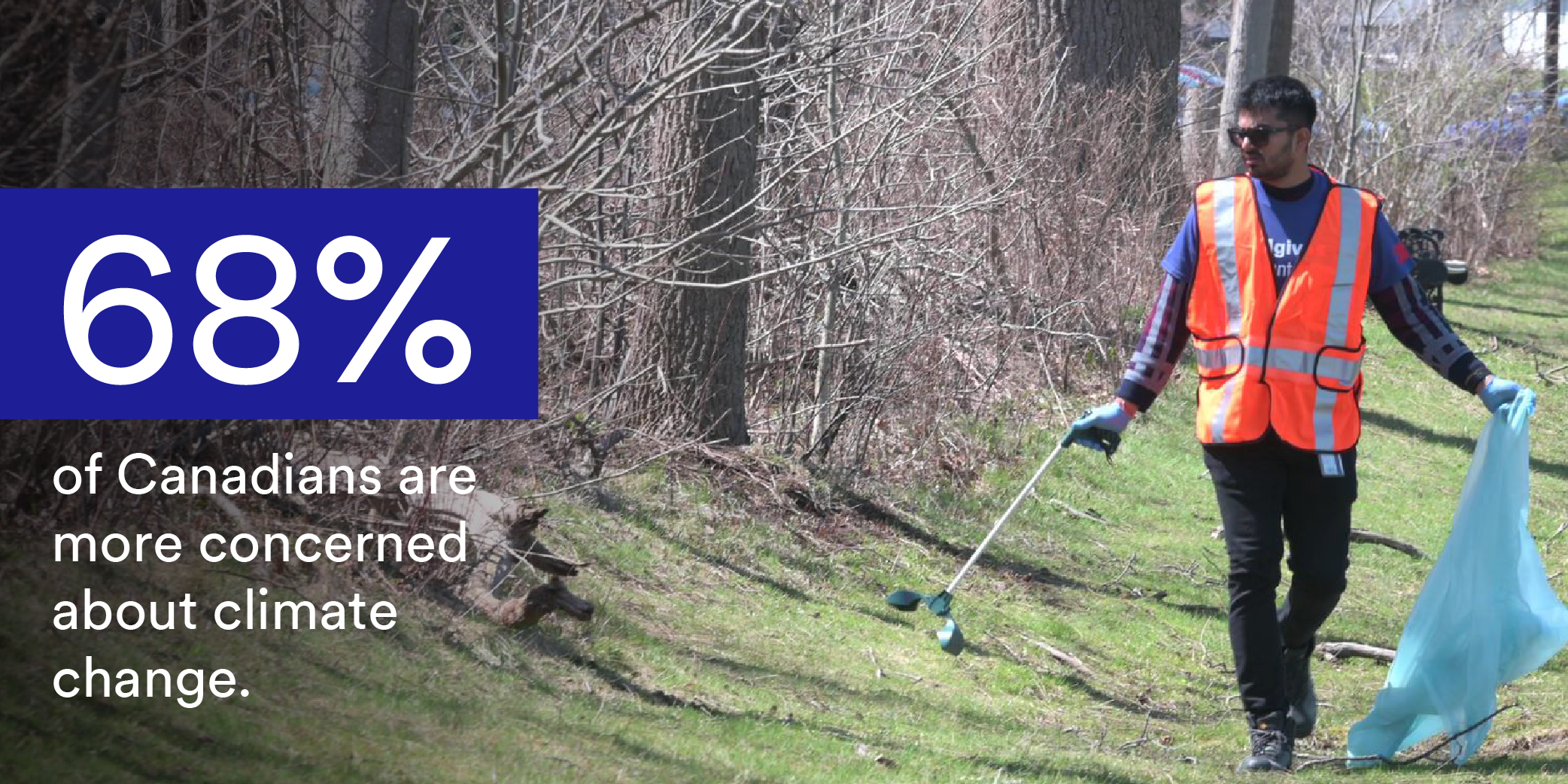 The 2022 State of Science Index shows:
68% of Canadians are more concerned about climate change compared to one year ago (up 11% from 2021)
64% are concerned that they or a loved one may one day be displaced from where they live due to extreme weather related to climate change
Canadians also believe that top actions that corporations, like 3M Canada, should do to build a sustainable future include:
62% use recycled and renewable materials in products
61% reduce the amount of plastics used in products
59% reduce waste created by facilities
The survey is clear. Canadians want to see action from corporations on improving their environmental impact.
We can no longer sit on the sidelines – we must embrace the opportunity to make a positive difference. Here's how we're taking action at 3M:
Reduce, Reuse, Rethink.
At our core, we are a science company, striving to build innovation and sustainability into everything we do. We are led by industrious professionals and scientists with a common goal: making sustainable changes that lead to a real impact. As a leading supplier of many medical, automotive and consumer goods, every single product we create represents an opportunity to make a positive difference.
In 2018, we announced our Sustainability Value Commitment. Nearly 200 to 300 new products go through 3M's commercialization process every year and all of them must demonstrate impact for the greater good. By finding ways to create products and packaging from re-used and recycled materials, to using more renewable resources.
In the past five years in Canada, we reduced the amount of over 500 tonnes of packaging materials from reaching the landfill.
"Our success is fueled by our purpose: unlocking the value of people, ideas, and science to reimagine what's possible. Collaboration, urgency, and sound science are the force multipliers of our work."

- Gayle Schueller, Senior Vice President and Chief Sustainability Officer, 3M
At 3M Canada, we have formed a Canadian Sustainability Council; a dedicated team of people, from across our businesses and functions, who come together frequently to share new ideas, challenges and insights to address sustainability priorities. We are passionate about making an impact within our own operations at 3M, but also supporting our customers to help them achieve sustainability goals, and supporting improving lives in our communities.
"Our customers are working hard to be more sustainable, and they want to know what their suppliers are doing to help create a healthier planet. I love being able to share how we're using 3M Science to support a circular economy, invest in renewable energy, and support our communities. Being part of our Sustainability Council is inspiring and means a lot to me personally, and professionally."

- Ashley Mitchell, 3M Global Segment Leader, Construction Safety & Industrial Business Group Marketing Centre
Improving the impact of our operations.
Reducing our ecological footprint is a continuous process that is constantly evolving as new goals and technologies emerge. What remains constant, is our dedication to measurable change. In our commitment to achieve carbon neutrality by 2050, Canadian operations have reduced GHG emissions by 18.3 per cent so far.
In 2021, our Canadian headquarters in London, Ontario switched to 100 per cent renewable electricity as part of a global commitment to have the entire global operations using 100 per cent renewable electricity by 2050. By partnering with Bullfrog Power to choose green electricity for our London headquarters, in a matter of months we have avoided using 243 tonnes of CO2e. That's equivalent to a year of 53 cars taken off the road, or 118 hectares of forest growing.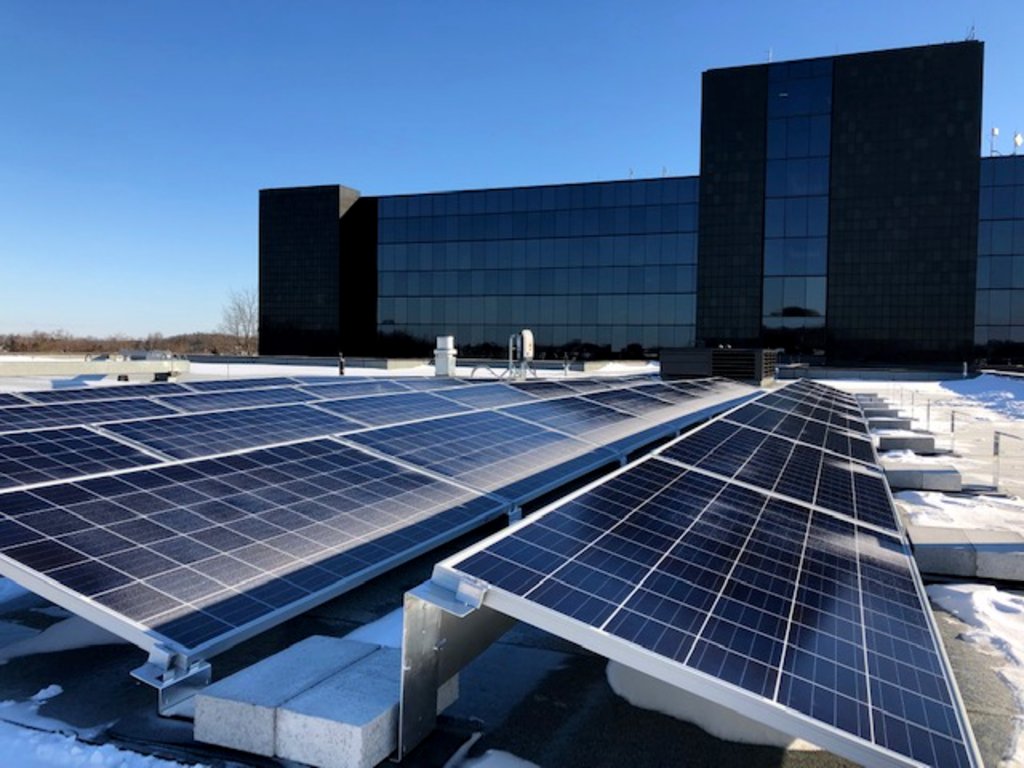 "By bullfrogpowering their corporate headquarters, 3M Canada is helping to transition our grid to renewable sources and making a strong statement about the importance of sustainable business practices. Supporting green energy — and communicating the importance of sustainability — is essential if we are to achieve our climate goals."

- Suha Jethalal, President of Bullfrog Power
Also on the energy side of our operations, we were one of the first Canadian organizations certified to the ISO 50001 Energy Management Standard and Superior Energy Performance Standard. It's important to us that our sustainability goals represent more than a one-time achievement, evolving to continue challenging us year after year.
"3M focuses our efforts on areas where it will make the greatest impact. Our sustainability framework — along with 3M's bold goals and environmental, social, and governance (ESG) metrics — reflects the commitment 3M makes to thinking holistically about how our operations, people, and products contribute to a better and brighter future."

- Penny Wise, President, 3M Canada
Improving eco-footprint in manufacturing.
One hour outside of Ottawa is the town of Perth, Ontario, home to two 3M Canada manufacturing facilities. Founded in 1981, the 3M Canada Perth site consists of around 400 employees and is responsible for producing non-woven abrasives and tapes.
In 2018, a project with the goal of finding an effective wastewater management system began. A series of studies resulted in the development of a technology that uses microorganisms to clean the water, resulting in reducing the wastewater's impact on the surrounding community and environment.
More recently, in 2021, innovations at 3M Perth resulted in a system that redirected 60 per cent of its waste into energy, keeping 135 tonnes of waste out of landfills that year. In keeping with the momentum of these sustainable efforts, 3M Perth is exploring ways to maximize the use of raw materials in order to align with 3M's commitment to a circular economy.
"We can all contribute to shaping a future with less waste, and a thriving circular economy. It's not just a nice thing to do, it's our responsibility."

– Mark Jacob, Compliance and Sustainability Leader, Strategic Sourcing and Packaging Solutions, 3M Canada
Shared responsibility for a brighter future.
Our commitment to improving lives extends beyond what 3M products can provide our customers. Improving lives means doing our part to ensure future generations inherit a healthy planet with thriving eco-systems and resources.
The State of Science Index tells us Canadians are trusting in science to deliver the solutions to solve the problems of the present and our future. Our people at 3M are defining that purpose. Progress comes through inviting new voices into the conversation with solution-focused goals. Our people are working everyday to collaborate, innovate and solve these challenges. But it will take all of us.