It should come as no surprise that some metal finishers appreciate a good craft beer.
Both the metal worker and brewmaster proudly dedicate long days of trial and error and intense focus to creating the perfect formula. Passion and consistency are the hallmarks that keep their customers coming back for more.
To honour their craft, Scotch-Brite™ Brand team invited a group of Canadian metal finishers to raise a glass at popular microbreweries in Montreal and Toronto.
Celebrating the metal finishing craft
The Scotch-Brite™ Abrasives Happy Hour events were created to celebrate the craft of metal finishing and polishing.
"People think it's something simple to do and that anyone can do it, but it's not – it takes a skill set," said Daniel Nimijean, president of D.D.R Machining Inc. in Quebec, who attended the event at Brasseur de Montreal. "It takes someone who cares about the job, who cares about what they're doing, to be able to make the products that we do."
The Scotch-Brite™ Abrasives Happy Hour pays homage to this humble pride and passion. The special events featured brewery tours, and product demonstrations by the Scotch-Brite™ Abrasives Specialists – a team of dedicated metal finishing experts in the field.
Why metal finishers choose Scotch-Brite™ Abrasives
Metal finishers and polishers have trusted Scotch-Brite™ Abrasives since 1958.
"Scotch-Brite™ Abrasives is a vital asset to us," says Maurice Smith, who has worked in the industry for more than three decades and attended the Toronto event at Mill Street Brewery. "My craft comes (into play) when the product is in a rough state and we have to bring it to an artful finish. With Scotch-Brite™ products, you know what you're going to get."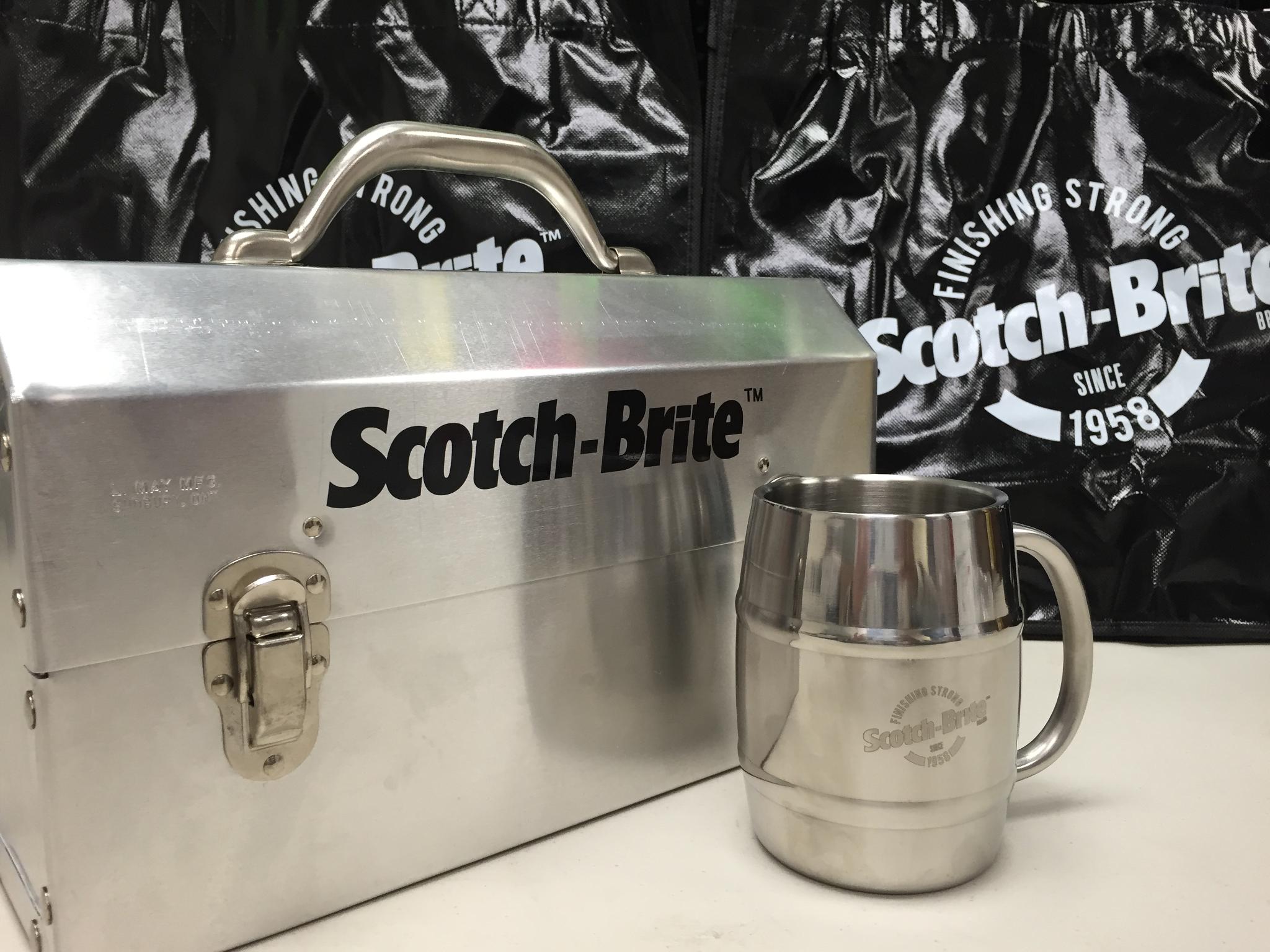 What were some fan favourites?
Stay up-to-date on Scotch-Brite™ Abrasives
Want to stay in the loop on the latest metal finishing and polishing news? Sign up to receive email updates from Scotch-Brite™ Abrasives.
About the Author

Follow on Twitter Follow on Linkedin Visit Website More From 3M Canada