Patient loyalty: three ways to grow your practice.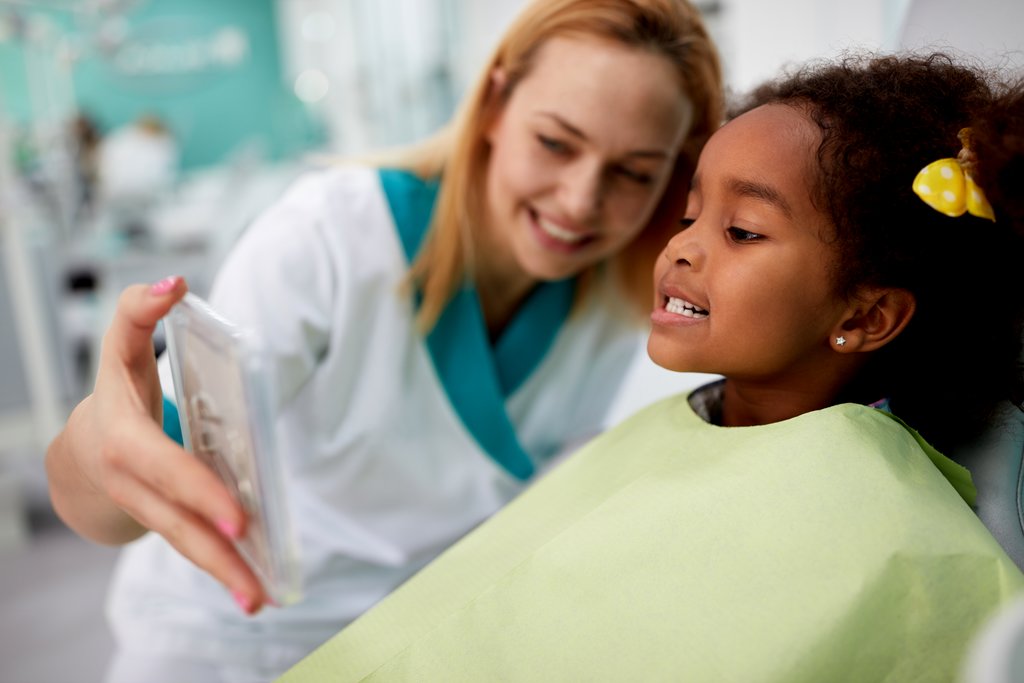 Growing your practice doesn't just mean growing your patient base. Research shows attracting a new patient to your practice can actually cost up to 25 times more than keeping an existing one.
Often, we get so caught up acquiring more patients that we overlook the value of more loyal patients.
I often refer to this as, "the loyalty dividend." Acquiring a new customer is expensive. You have to find them, catch their attention, convince them to choose you, and then onboard them. But every time they repeat their business with you, you pay down that initial investment and the benefits start to compound. Soon the value of that loyal patient multiplies.
How do you build patient loyalty in your own clinic? The key is to build a relationship based on consistency, relevance, and trust.
Brush up your interpersonal skills: customer service is crucial.
It seems there is always a new technology claiming to take your business to the next level. Whether by boosting efficiency or tech savvy, we often assume that the "bells and whistles" will only impress our patients.
The reality is that's not always true. When not used thoughtfully, technology can create an impersonal experience.
At 3M, we recently conducted research with our customers to understand which touchpoints they value most, and which were most likely to impact their loyalty to our business. I was expecting them to highlight our most sophisticated tools and technologies. Much to my surprise, they didn't. Instead, the results favoured interpersonal interactions with real people, like customer service and sales, who understand their needs and who they trust to provide information and advice.
Customers want human experiences. Even when they're dealing with automated systems, customers expect the interaction to feel personalized. Whether over the phone or at the front desk, make every encounter warm and personal to show your patients they matter.
Keep the patient experience consistent across touchpoints.
Imagine this: you book your first appointment with a new office. You instantly receive a beautiful welcome email, including an introduction to the team, directions, and parking instructions. You feel very at-ease walking into your first appointment. But when you step inside, the experience changes.
The front desk staff are unfriendly and appear stressed. No one explains what's happening, provides any education, or gives you an opportunity to ask questions. You leave feeling confused and like you've inconvenienced everyone.
Not quite the patient experience you were expecting, was it?
Loyalty is built upon trust. Your brand is your promise to your patients of what they can expect from you. Each time you deliver on that promise, you earn more trust. When you don't meet their expectations, that trust fades. In fact, research shows 73% of consumers are likely to switch brands if the experience is inconsistent.
As the Canadian leader of the 3M Brand, I am constantly striving for consistency across the entire customer experience. From our signage, to our email signatures, to our website, I'm responsible for making sure every interaction is seamless.
Take an inventory of where your patients interact with you. Every touchpoint should look, sound, and feel the same. Consider your logo, use of colours and images, tone of voice, customer service protocols, and overall representation of your values. Look for anything that feels different and shift it until it lines up with your brand promise.
Pro tip: I'm a diehard fan of "surprise and delight." Why just meet expectations when you can blow them out of the water? Can you send every patient home with an appropriate gift? What about sending a personalized follow-up after their appointment? Find those extra ways to show your patients you care. These small, thoughtful touches can be extremely memorable and inspire them to keep coming back for more.
Keep patients engaged with timely, helpful information.
Research shows 70% of consumers say a company's understanding of their individual needs influences their loyalty. Engage your patients by keeping track of their important milestones, so that you can add value with helpful updates when and where they need it most. This could be anything from appointment reminders to tips for dental hygiene.
At 3M, we use tools like Salesforce and Eloqua to help us manage customer relationships and engage with them accordingly. In 3M Canada's Oral Care, this includes letting dentists know about special offers on their favourite products, and offering services like BlueLight Analytics' checkMARC Brand System that helps identify evidence-based opportunities to improve clinical outcomes and patient satisfaction.
If you don't have similar software, check with your email provider – they often have great hidden gems built right into the tool. You might even be able to access a text messaging service. My own dentist offers this to me, and I love it! As a busy, working mom, I can tell you it's a lifesaver and really makes me feel like my dentist understands my needs.
Building patient loyalty isn't an overwhelming concept. It comes down to thoughtful, intentional interactions that build trust through consistency.
Find more offers and advice from 3M Canada.
Sign up for email communications from 3M Oral Care Solutions Division now.