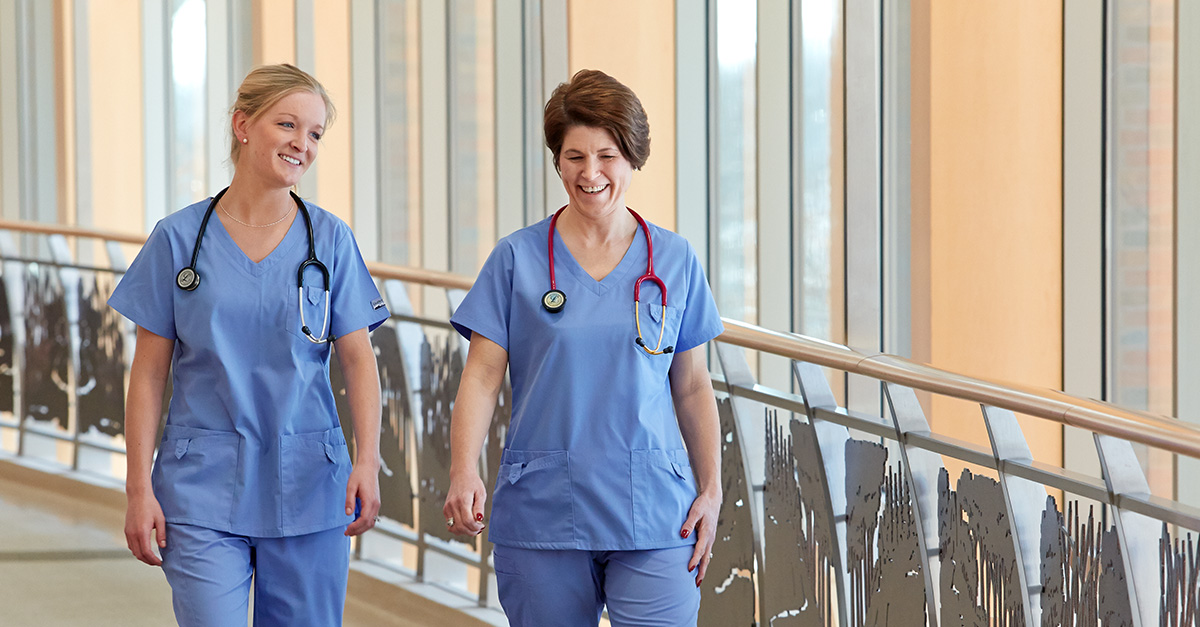 Did you know that 3M employs nurses?
With a scope of expertise ranging from the delivery room, to orthopedic surgery, to wound and skin care and the operating room, 3M's Medical Solutions Division relies on the guidance and expertise of a team of registered nurses and nurse practitioners with a combined experience of almost 150 years!
Our team of nurses lends that experience to everything from 3M's product development process, to our marketing research to help ensure the medical solutions we provide are as relevant and effective as possible to the healthcare professionals that comprise our customers.

In honour of National Nurses Week 2019, we wanted to highlight some of the nurses who are contributing their expertise and passion to improving patient outcomes for 3M Canada.
Fernando Malgueiro (RN & Infection Control Brazil).
Fernando has been involved in the medical devices industry, providing technical and educational support since 2009. He has helped develop new patient warming guidelines that emphasizes the importance of maintaining normothermia, while possessing an in-depth knowledge of sterilization.
Fran Kleinsteuber (RN, BScN, NSWOC).
An RN and NSWOC with 30 years of experience in wound and skin care, Fran provides our business with clinical education expertise, along with insight into development and implementation of educational programs and publications. Fran is also a recognized speaker and has appeared at the European Wound Management Association, Wounds Canada, Interpele, and Sipiella.
Jan-Marie Morgan (RN, MScN).
With a Master's degree and Nurse Practitioner (NP) certificate from McMaster University, Jan-Marie has specialised in wound care since 2002 with expertise in diabetic foot ulcer management and pressure ulcer prevention. She speaks locally and internationally on evidence-based wound practices to help improve lives.
Kathy McGhie (RN, BScN, CIC).
With more than 25 years of infection prevention experience, Kathy has held multiple leadership positions in hospitals and on the International Certification Board of Infection Control & Epidemiology. Her clinical nursing experience includes Delivery Room, Orthopedic Surgery, and Vascular Access nursing. Being an avid learner and a passionate educator, she is a published author and oversees the 3M Medical Solutions Division's scientific affairs and education efforts.
Pat Carlson (RN, CVAA(c), IIWCC).
Pat has been a registered nurse for 44 years and has worked in a variety of clinical areas. She is currently a Regional Clinical Specialist, bringing her expertise in wound care, vascular access, and patient warming to our Medical Solutions Division. Pat brings a passion for providing excellent care and she supports clinical practices through education.
Tara Willemsen (RN, CNOR, BScN, Med).
Tara has over 20 years of experience drawn from various positions she has held as a scrub and circulating nurse, educator, coordinator, and manager. She helps provide solutions across the entire continuum of care. She focusses on promoting continuous process improvement that benefit patient and staff safety, while overseeing perioperative and medical device reprocessing services.
---
This National Nurses Week, 3M would like to extend a sincere and heartfelt thanks to all the dedicated and passionate nurses and clinical specialists who strive to bring a brighter future within reach for patients.
Stay in touch with the latest healthcare news.
Stay up-to-date about the latest in healthcare by visiting our page here.
About the Author

Follow on Twitter Follow on Linkedin Visit Website More From 3M Canada