Meeting the organization's clinical documentation improvement program goals: at what cost?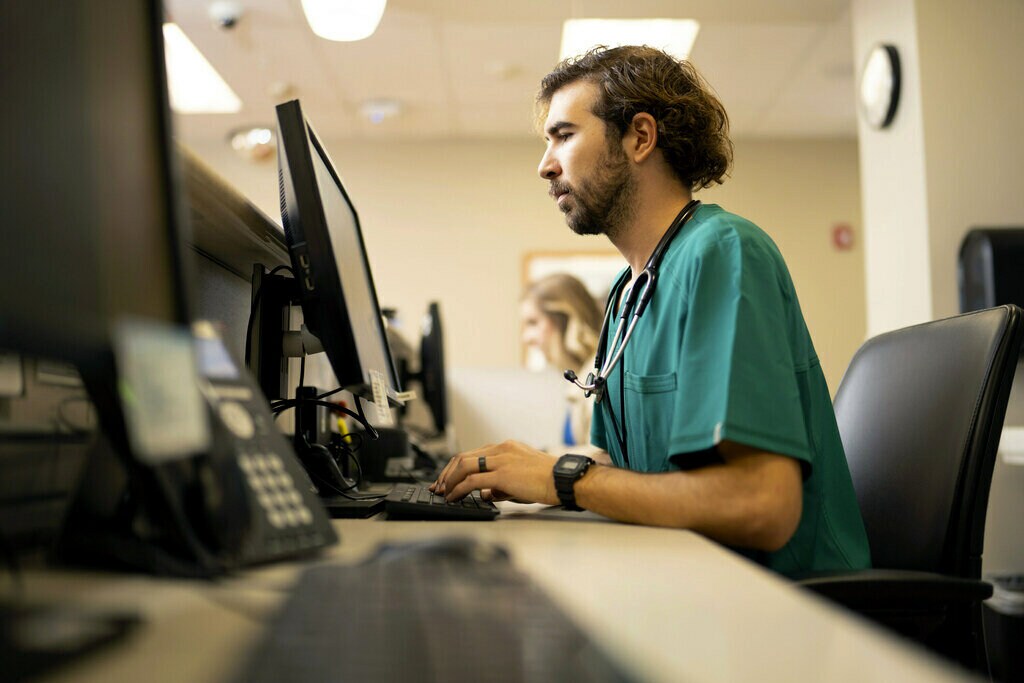 The pressure is on clinicians to meet high standards for clinical documentation. And for a good reason. An accurate and complete clinical story better reflects the acuity of the patient, harm metrics, development of best standards, and funding allocation.
As Dr. Anand Doobay, Chief Medical Information Officer (CMIO) at Markham Stouffville Hospital, explains, "Clinical documentation should really be telling a story about what's happening with our patient… [but it] has purposes further to just conveying information to members of the care team; it plays a critical role in conveying the work that we do, and the health status of the patients that we treat to funding bodies, and that's something that is maybe not well-known by other physicians, and it's much easier said than done."
Engaging physicians in the clinical documentation improvement (CDI) process is crucial but reducing the impact to their administrative burden is paramount; according to the Canadian Medical Association's 2018 National Physician Health Survey, over a quarter of physicians reported burnout.
Why is technology important in clinical documentation improvement programs?
Meeting the organization's clinical documentation goals does not need to come at a cost to physicians' efficiency. By combining documentation creation and improvement in a single workflow, computer-assisted physician documentation (CAPD) technologies like 3M™ M*ModalTM CDI Engage software helps physicians clarify documentation upfront, as they create it—adding specificity and decreasing documentation gaps before they save their note.
Using artificial intelligence (AI) and natural language understanding (NLU) technologies, CAPD delivers real-time automated feedback or "nudges" to clinicians in support of CDI, ICD-10 compliance, and documentation best practices. These proactive nudges automate the identification of the most common documentation deficiencies and specificity queries in notes created via templates, typing and/or speech. This helps physicians create high-quality reports without compromising workflow or productivity.
Automating the identification and correction of the most common documentation deficiencies enables an organization to expand its CDI initiatives at scale. It also helps relieves the burden on the CDI team, freeing them up to focus on addressing the more complex documentation problems. This combined approach can mean making significant gains in efficiency and quality with few resources.
Proactive clinical documentation improvement feedback: identify gaps and best practices.
CAPD gives CDI teams a less disruptive way to remind physicians about common documentation gaps and best practices, taking training out of the classroom and into the physician workflow. This standardized, systematic approach can be beneficial in driving change management.
Dr. Doobay provides the physician's perspective: "Above all, patient care is paramount…It's sometimes hard to make a direct connection between improved documentation and patient care, especially if we're being asked to document things that we may not consider important to the overall story of the patient."
As physicians gain proficiency with the CAPD tool, the number and frequency of proactive nudges decrease, along with the need for supplementary education. CDI teams can monitor whether the nudges are applied or declined by clinicians during documentation. When justified, CDI specialists can send formal queries for nudges declined by clinicians.
This not only drives documentation accuracy and completeness, but also helps create a way for CDI teams to analyze common gaps in documentation so they can train specific physician groups or individual physicians, creating a framework for continuous improvement.
As with any CDI initiative, physician engagement is paramount for the success of the program. CAPD provides so many benefits to help facilitate this, from the in-workflow education, to less administrative rework and instant improvement in the documentation quality. This unique approach brings improved coverage, consistency and standardization to any CDI program.
Start your CDI journey today.
To identify the specific areas for clinical documentation improvement at your organization, contact a 3M expert using the form below.