The challenge of sterilizing flexible GI endoscopes.
When it comes to the safe reprocessing of medical devices, healthcare providers and administrators in many roles, including Gastroenterology, Infection Prevention, Sterile Processing, Surgical Services, Executive Management, Risk Management, and more, are wrestling with difficult questions:
How confident am I that my facility has adequate processes in place?
What are our quality control measures?
Are there steps we need to take to minimize the risk of CRE or other pathogen transmission from inadequately reprocessed duodenoscopes or other similarly complex flexible GI endoscopes?
Current Reprocessing Practices for Flexible GI Endoscopes May Not Be Effective
Transmission of pathogens, including Carbapenem Resistant Enterobacteriaceae (CRE), by inadequately reprocessed flexible endoscopes is well documented in scientific literature as well as popular media and is recognized as a serious risk to patients. However, targeting the root cause and identifying a 'fix' is difficult – and even with the best of intentions, current reprocessing practices may not be effective. Read a study published online by the American Journal of Infection Control that examines how contamination can remain after cleaning.
How Health Care Facilities Can Help Mitigate the Risk and Safeguard their Patients
Based on current information and available solutions, there are steps that facilities may take to help mitigate risk and safeguard their patients.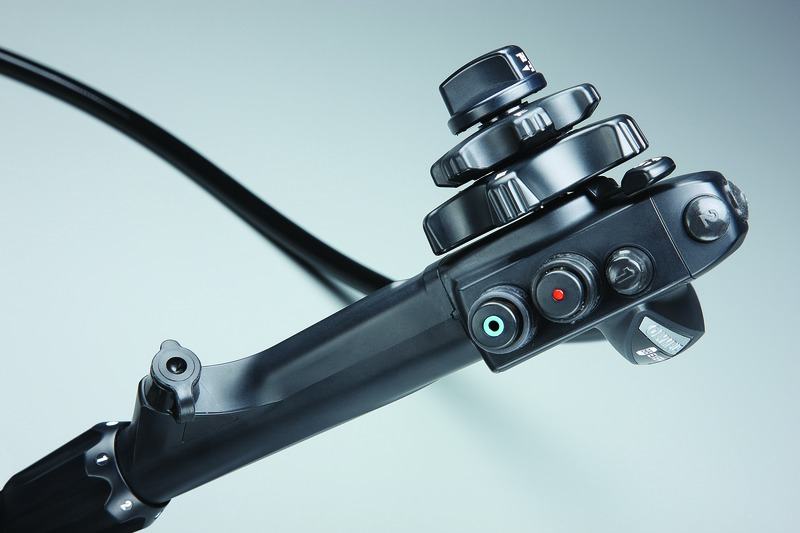 Cleaning Verification for Flexible GI Endoscopes
Adequate cleaning, physical removal of clinical soil/bioburden, is imperative to effectively perform subsequent reprocessing steps. But how do you know whether an endoscope has been adequately cleaned?
With the publication of AAMI ST91:2015 Flexible and semi-rigid endoscope processing in healthcare facilities, (recognized as a consensus standard by the U.S. FDA on 8/14/2015), guidance is available related to cleaning verification. Section 12.4 – Verification and Monitoring of the Cleaning Process recommends that health care facilities:
Implement a defined, documented process for verifying the efficacy of manual cleaning–this should include the types and number of scopes tested and the frequency of testing
Routine monitoring should include visual inspection AND another method of cleaning verification (common methods available to healthcare facilities include ATP bioluminescence, protein, hemoglobin, carbohydrate)
Use rapid cleaning indicators to monitor cleaning efficacy—weekly, preferably daily for each endoscope processed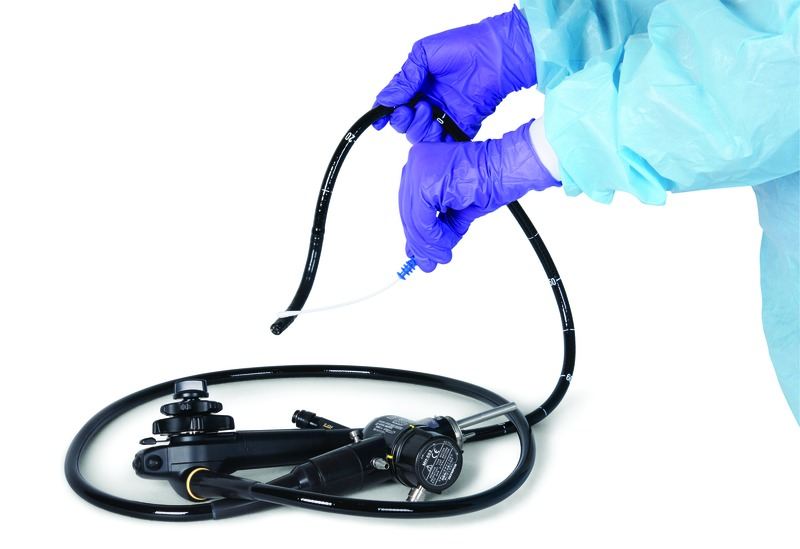 Quality Control Programs for Flexible GI Endoscopes
Developing a quality control program that includes routine endoscope monitoring with a rapid cleaning indicator can generate immediately actionable data.
3M™ Clean-Trace™ ATP Monitoring System is a rapid cleaning monitor validated against established manual cleaning benchmarks (protein, hemoglobin, and bioburden) for endoscope channels. In 30 seconds, the Clean-Trace™ System is able to quantify the cleanliness of a surface or lumen sample using Adenosine triphosphate (ATP) bioluminescence. With the integrated software, you can focus your quality improvement efforts for cleaning processes, for example:
Pinpoint individual endoscopes that are consistently failing to meet recommended thresholds.
Use generated data to identify potential cleaning process issues, such as missed or inadequate bedside flushes, or the need to modify cleaning solutions.
Document your quality assurance process and provide proof of adequately cleaned endoscopes to consistently deliver the highest standard of care.
Sterilization of Flexible GI Endoscopes Instead of High Level Disinfection
Today, the most common biocidal practice used for duodenoscopes and other flexible endoscopes is high level disinfection (HLD) using a liquid chemical disinfecting agent. However, there is some evidence that HDL may be inadequate for at least some types of flexible endoscopes.
In contrast, sterilization includes an extra margin of safety, referred to as the "overkill" process, which includes the time it takes to kill all spores and then doubles that time to create a sterilization cycle for a large margin of safety. A liquid chemical sterilization process does not have this margin of safety.
Terminal sterilization with ethylene oxide is validated and described in the IFUs for many models of endoscopes, including high-risk duodenoscopes. Ethylene Oxide (EO) is known to be gentle on instruments and is highly penetrating, making it ideal for complex devices such as long lumen flexible endoscopes. Modern EO sterilizers are engineered for safety and comply with occupational safety requirements.
The 3M™ Steri-Vac™ Sterilizer/Aerator GS series is:
Safe for staff and the environment.
Proven to be safe for staff when installed and operated according to instructions.
Engineered safety features including 100% EO single-dose cartridges and cycles run entirely under vacuum and aeration performed in locked chamber.
Available with a 3M™ Abator that converts EO exhaust into CO2and water vapour with a conversion efficiency of 99+% – virtually eliminating emissions of EO to the environment.
Highly efficacious—as a gas, it can penetrate medical devices with complex components including long, narrow lumens, with no restrictions on the length or inner diameter of endoscope channels.
A traditional sterilization method that has been relied upon by healthcare, medical device, government and other industries for decades.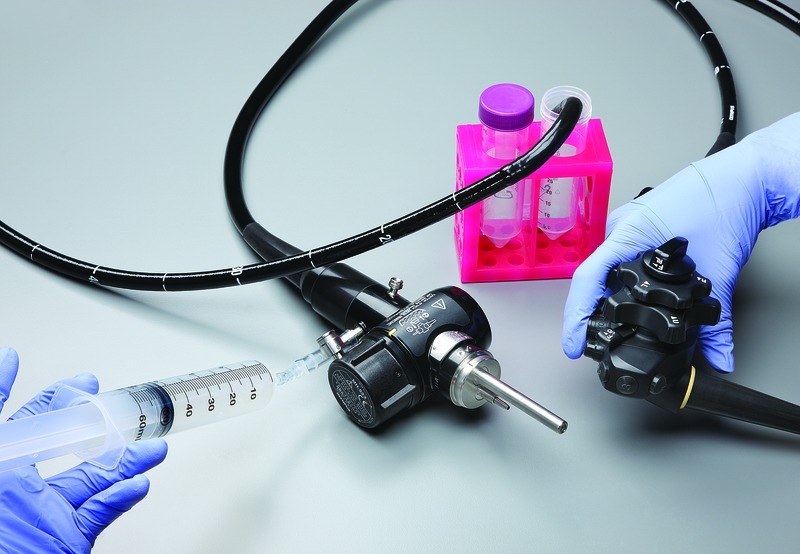 Continued Efforts are Key to Help Mitigate the Risk of Infection and Help Protect Patients
Industry, professional organizations, and reprocessing experts continue to work diligently to understand the issues contributing to endoscope associated infections.
Undoubtedly, this issue will continue to be discussed, studied, and debated because there are no easy answers. More data will help uncover the most effective modifications to current guidelines and design innovation may someday offer redesigned endoscopes or biofilm resistant surfaces.
Until then, what we do know, and what should guide us, is the knowledge that doing nothing is not an option. Your patients are counting on you to advocate on their behalf, to ensure they receive the highest standard of care, the care you would want for your own family.