How tape brought Frank Gehry's vision for the Walt Disney Concert Hall to life.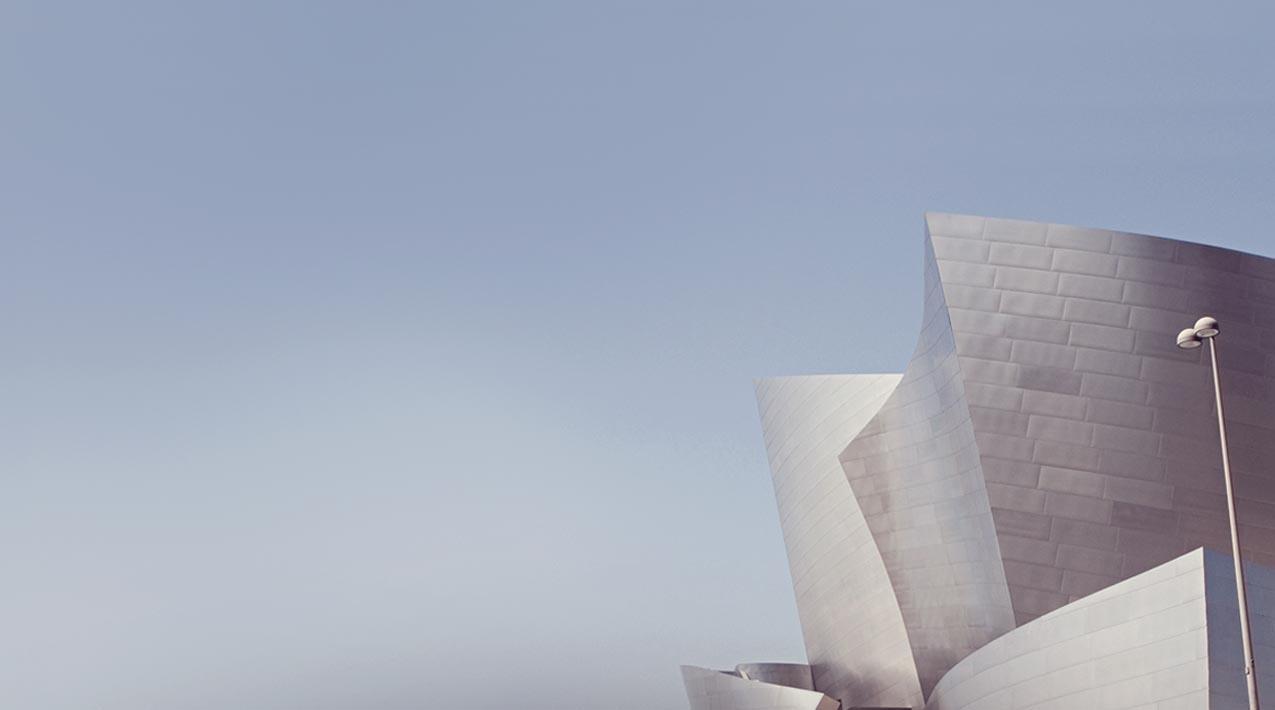 How 3M™ VHB™ Tape Brought Frank Gehry's Vision for the Walt Disney Concert Hall to Life
To be an architect is to be an unorthodox skilled human being, able to harness the creative aspirations of the right brain and balance them with the logical and mathematically adept left brain.
You must not only dream big, but also create on the same scale.
In the world of architecture, Frank Gehry has built a reputation for making dreams come true. The Canadian-born, American architect has been dubbed 'one of the most important architects of our age,' thanks to his world-renowned works, which include the Guggenheim Museum and the Art Gallery of Ontario.
When Gehry set out to design the Walt Disney Concert Hall (WDCH) in Los Angeles, California, the structure that he created would defy the imagination and challenge the very capabilities of engineering.
Looking at the hall today, it's easy to see how its creation posed a unique challenge. The 3.6-acre complex beautifully deconstructs basic forms: walls curve, towers rise above foundations that seem too small, and shining steel scales reflect and transform the surrounding space.
The outside walls are covered in 6,100 stainless steel panels, no two the same shape or size. Each panel weighs 145 pounds and each needed to be fastened invisibly.
No rivets. No welds.
3M™ VHB™ Tape helps create architectural design magic
In order to turn these heavy metal panels into light, free-flowing forms an unorthodox solution was needed – and the team found it in 3M™ VHB™ Tape.
Able to withstand hurricane-force winds, extreme temperatures and even hold a bond underwater, 3M™ VHB™ Tape was used to bond the curtain wall panels to aluminium metal clips positioned on either side of the horizontal and vertical seams between the panels.
The smooth finish that 3M™ VHB™ Tape helped create is also stronger and lasts longer than rivets and spot welds, because unlike those traditional bonding methods, 3M™ VHB™ Tape does not weaken the materials it fastens. In fact, 3M™ VHB™ Tape has proven to be so reliable that for over three decades, it has been used in the construction of airplanes, buses, buildings and many other challenging construction projects all around the world.
Going outside your comfort zone and beyond the box is where you find great building design
With big aspirations can come big challenges, but if Frank Gehry's experience is to serve as an example, it's worth pushing past the fear of failure and taking the critics with a grain of salt.
"98% [of buildings] are boxes.[…] We accept it as inevitable. [When] somebody does something different, real architecture, the push-back is amazing. People resist it. At first, it's new and scary." – Frank Gehry, interview with David Sheff, Playboy.
Learn more about 3M™ VHB™ Tape.