Intact demounting of flexographic printing plates.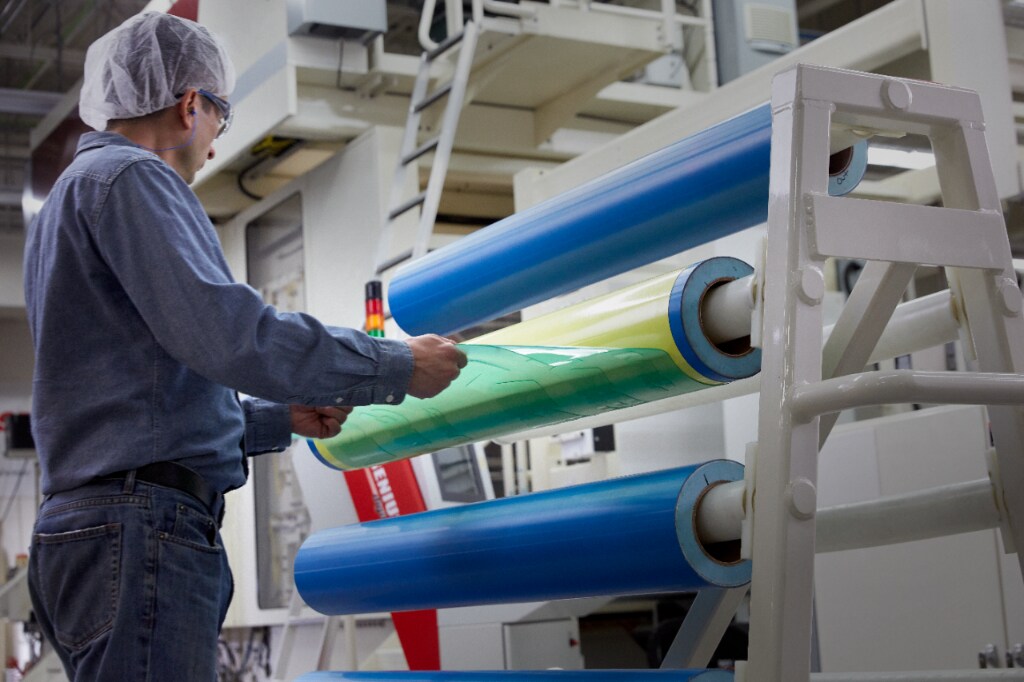 In the interest of driving innovation in the printing industry, workplace expectations continue to evolve. Projects demand shorter timelines, faster turnarounds, and products that stand to be the innovative force that drive the industry forward. Printers are in a unique position of balancing customer expectations for top-tier print quality, customer budgets, and high labour turnover rates.
For your business to remain competitive in today's market landscape, it needs to ask the question – how do we optimize the operations in our flexo presses to provide our best work?
Partnering with the flexo community to solve customer challenges.
Traditionally, the printing industry faces significant workflow challenges. With the completion of a print run, a new plate is needed for the next job. In the process of removing or demounting print plates and tape, high adhesion and aggressive plate removal can significantly impact the integrity of the plate. Rips, tears, and other imperfections from aggressive removal can render the plate unusable for future projects. Depending on the scale of the job and the strength of the tape, a plate may be more susceptible to damage during tape removal. These factors contribute to rising operational costs and delays to products reaching the market.
In seeing the challenges facing the printing craft, 3M is proud to partner with the flexo community to develop an innovative solution inspired by the passionate and dedicated people who identify with the printing trade.
After collaborating with the flexo community to identify key customer challenges, we developed the 3M™ Cushion-Mount™ L-series and Pro-series Mounting Tapes. Designed with hold strength and ease of use in mind, flexographic plates are up to 78%1 easier to remove, and the Pro-series tapes also helps reduce the required removal force up to 54%.2 In conjunction with mitigating costs associated with plate damage removing adhesive residue, these innovations are here to help protect what matters most – your operators.
The tools for success.
From reducing plate waste to saving valuable time, our flexographic plates support your operations through minimizing demounting damage, consistent results, and reducing demounting time.
From the lab to the printing room, our application engineers are happy to partner with your team to solve printing challenges together. We're honoured to bring the science and craft together to increase productivity and ensure your business delivers high-quality prints every time.
Learn more about 3M™ Cushion-Mount™ L-series and Pro-series mounting tapes here.
References.
1. Compared to 3M™ Cushion-Mount™ Plus H-Series Plate Mounting Tapes.
2. Compared to 3M™ Cushion-Mount™ Plus H-Series, E-Series, & L-Series Plate Mounting Tapes.