How virtual and augmented reality is changing business.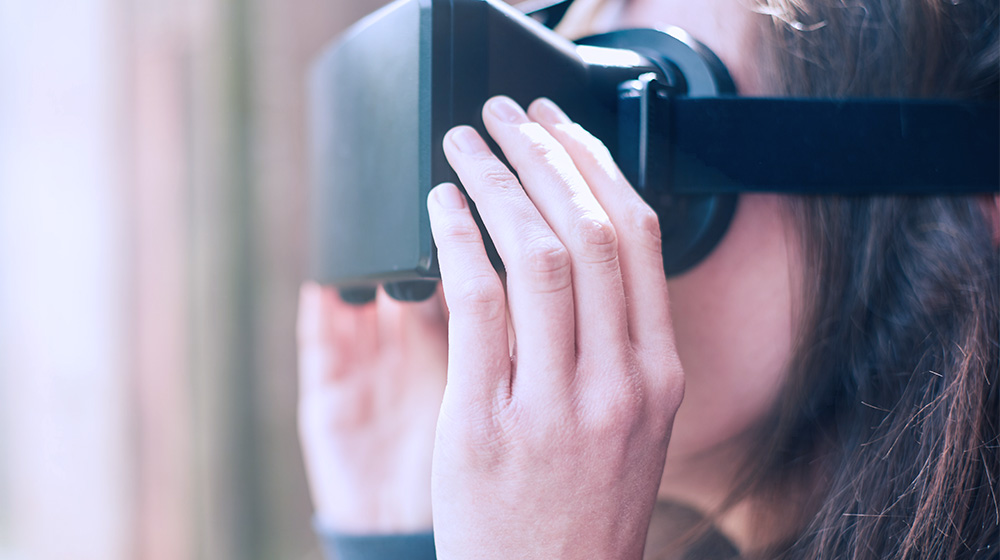 Virtual reality (VR) and augmented reality (AR) used to be limited to science fiction. But not anymore.
Business applications in reality technology are enabling companies to reach customers and employees in ways they never could. They're allowing us to demonstrate, simulate, and experience training, products, and services that would otherwise be too costly or time consuming.
As a result, our entire business, sales, and training landscape is changing right before our eyes. With virtual training, VR can allow access to environments that are difficult or too dangerous to simulate any other way. In addition, VR can simulate training for employees from retail applications to bartending.
As virtual and augmented reality become more commonplace, organizations like ours must evaluate our business strategies to ensure we continue to stay relevant and competitive in the market.
How do we adapt a 100-year-old business to the disruptive new world of virtual and augmented reality? We solicit fresh eyes.
We asked future business leaders: "how should we prepare for the impact of virtual and augmented reality?"
To help us understand the impact of virtual and augmented reality on our business, we reached out to some of the country's top MBA candidates through the DeGroote MBA Case Competition.
As the sponsor of the Social Media Video Challenge, we had a unique opportunity to collect bite-sized insights from some of tomorrow's brightest business leaders.
"A big aspect of the MBA is thinking on your feet. The purpose here at least at the DeGroote MBA Case Competition is to get people engaged and understanding what innovation and digital technology is actually happening because it's changing the world…Five years down the road there's going to be entirely new jobs, so we need to adapt to the constant innovation and changing technology." – Ryan Downie, Co-chair, DeGroote MBA Case Competition
As part of the challenge, the students were required to research and answer our business challenge through a short, sharable video. The questions we posed covered a broad spectrum of business impact, including:
How can we leverage virtual and augmented reality to scale the expertise of our skilled field workforce?
What industries are prime targets for virtual and augmented reality integration?
How can we maintain our competitive advantage, while virtual and augmented reality democratises access to customers for our competitors?
We received a number of insights, but the top video came from The Best Case Scenario. You can check out their recommendation here:
Learn more about how we're planning for tomorrow.
As we plan for tomorrow's industry needs, we know that staying competitive will require us to have trained professionals who know how to deconstruct emerging business trends, respond to changes in the global business environment, and take 3M science to market.
That's why events like the DeGroote MBA Case Competition are so important to us. They're an opportunity for us to engage with the future business leaders of tomorrow. Through this platform, we can encourage them to embrace the disruption of technology and pioneer new ways to put solutions to our customers' needs within reach.
Sign up to receive more of the stories behind the science.