How to recognize and overcome compassion fatigue.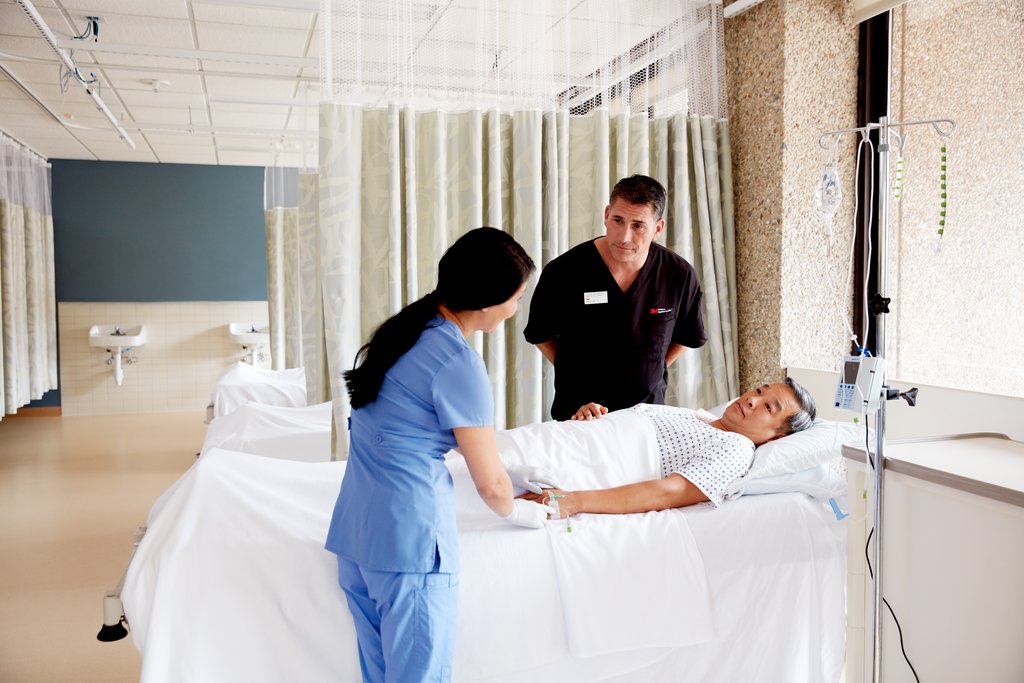 Healthcare providers navigate unique situations on an everyday basis.
With increasing demands placed on caregivers – from the emotional impact of working the field, to ethical decision-making, monitoring, and intervention – it comes as no surprise that working with a continuous plight of patients can compromise healthcare professionals' mental health and well-being.¹
Responding to these situations can frequently cause compassion fatigue in healthcare providers, resulting in both psychological and physiological impacts. If proper coping and management techniques are not implemented, the emotional response and burden they carry can be compounded.²
Identifying compassion fatigue and its symptoms.
The key symptoms of compassion fatigue include:
Increased stress levels due to demanding patient relationships.
Moral distress resulting from workplace situations.
Inability to engage in or enter into a caring relationship.
Early warning signs can manifest through stress responses, such as headaches, sleep disturbances, lower back pain, and stomach problems. Mental and emotional responses include irritability, hostility, loss of concentration, low self-confidence, and emotional instability.3
These aspects may lead to additional distress or avoidance behaviors.
These stressors can lead to absenteeism and a lack of motivation in the workspace. Some healthcare providers might even leave their jobs prematurely to preserve their own health, adding financial stress in their personal lives.4
Ultimately, those who experience compassion fatigue endure emotional, physical, social, and spiritual exhaustion that causes a decline in their own desire, ability, and energy to care for others.5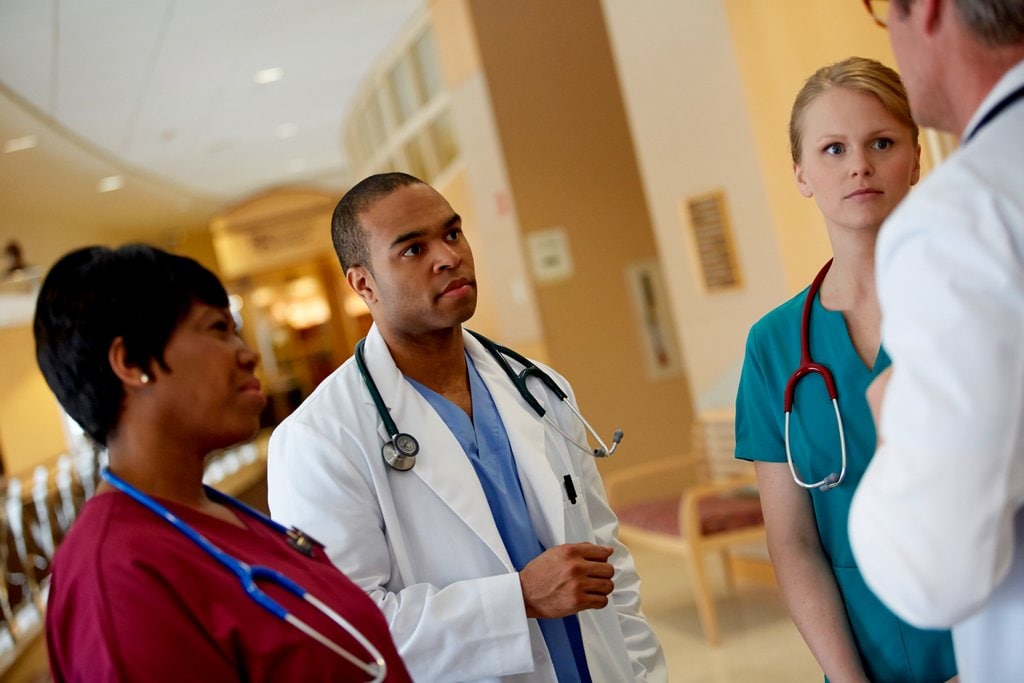 Preventing and overcoming compassion fatigue.
Resilience is an important tool in overcoming compassion fatigue.6 Furthermore, preventive and proactive support to reduce organizational stress can be more effective than individual stress and crisis management.7
Successful prevention strategies highlight the importance of individual self-care while ensuring professionals have the support and resources they need to adequately care for their patients.8
Self-care interventions are the primary method for preventing and managing compassion fatigue, emphasizing the need for healthcare providers to achieve a healthy work-life balance.9
How debriefing can help mitigate stress.
There is also a demand for opportunities to interact with other healthcare providers through programs led by trained professionals that offer emotional support, such as structured support groups and debriefings around difficult clinical situations.
Debriefing has become an increasingly popular method for healthcare providers to review and reflect upon critical incidents, and it has been validated as an effective method of reviewing professional accountability and elicited responses.
Generating appropriate compassion in response to distressing situations through debriefing fosters emotional well-being10, positive emotions11 , and prosocial behaviour, which makes debriefing a potent strategy for preventing compassion fatigue.
Awareness can lead to healthier workplaces.
Compassion fatigue is a universal phenomenon that must be recognized so we can act to intervene and prevent potential negative outcomes.
References.
Van Mol, M., Kompanje, E., Benoit, D., Bakker, J. & Nijkamp, M. (2015). The prevalence of compassion fatigue and burnout among healthcare progessionals in intensive care units: a systematic review. PloS One, 10(8). doi: 10.1371/journal.pone.0136955
Sinclair, S., Raffin-Bouchal, S., Venturato, L., Miljovic-Kondejewski, J. & Smith-MacDonald, L. (2017). Compassion fatigue: A metanarrative review if the healthcare literature. International Journal of Nursing Studies. 69. p. 9-24. doi.org/10.1016/j.ijnurstu.2017.01.003
Van Mol, M., Kompanje, E., Benoit, D., Bakker, J. & Nijkamp, M. (2015). The prevalence of compassion fatigue and burnout among healthcare progessionals in intensive care units: a systematic review. PloS One, 10(8). doi: 10.1371/journal.pone.0136955
Van Mol, M., Kompanje, E., Benoit, D., Bakker, J. & Nijkamp, M. (2015). The prevalence of compassion fatigue and burnout among healthcare progessionals in intensive care units: a systematic review. PloS One, 10(8). doi: 10.1371/journal.pone.0136955
Henson, J.S. (2017). When compassion is lost. Medsurg Nursing, 26(2):139–142.
Rees, C.S., Breen, L.J., Cusack, L., & Hegney, D. (2015). Understanding individual resilience in the workplace: the international collaboration of workforce resilience model. Front. Psychol., 04 February 2015. doi.org/10.3389/fpsyg.2015.00073
Houck, D. (2014). Helping nurses cope with grief and compassion fatigue: an educational intervention. Clin J Oncol Nurs. 18(4):454-8. doi: 10.1188/14.CJON.454-458.
Roney, L. & Acri, M. (2018). The cost of caring: an exploration of compassion fatigue, compassion satisfaction, and job satisfaction in pediatric nurses. Journal of Pediatric Nursing, 40. p. 74-80. doi.org/10.1016/j.pedn.2018.01.016
Houck, D. (2014). Helping nurses cope with grief and compassion fatigue: an educational intervention. Clin J Oncol Nurs. 18(4):454-8. doi: 10.1188/14.CJON.454-458.
Fredrickson, B.L., Cohn, M.A., Coffey, K.A., Finkel, J., & Sandra, M. (2008). Open hearts build lives: Positive emotions, induced through loving-kindness meditation, build consequential personal resources. Journal of Personality and Social Psychology, Vol 95(5), Nov 2008, 1045-1062.
Singer, T. & Klimecki, O.M. (2013). Empathy and compassion. Current Biology, 24(18). p.875-878. https://doi.org/10.1016/j.cub.2014.06.054