How to get more patients in your clinic.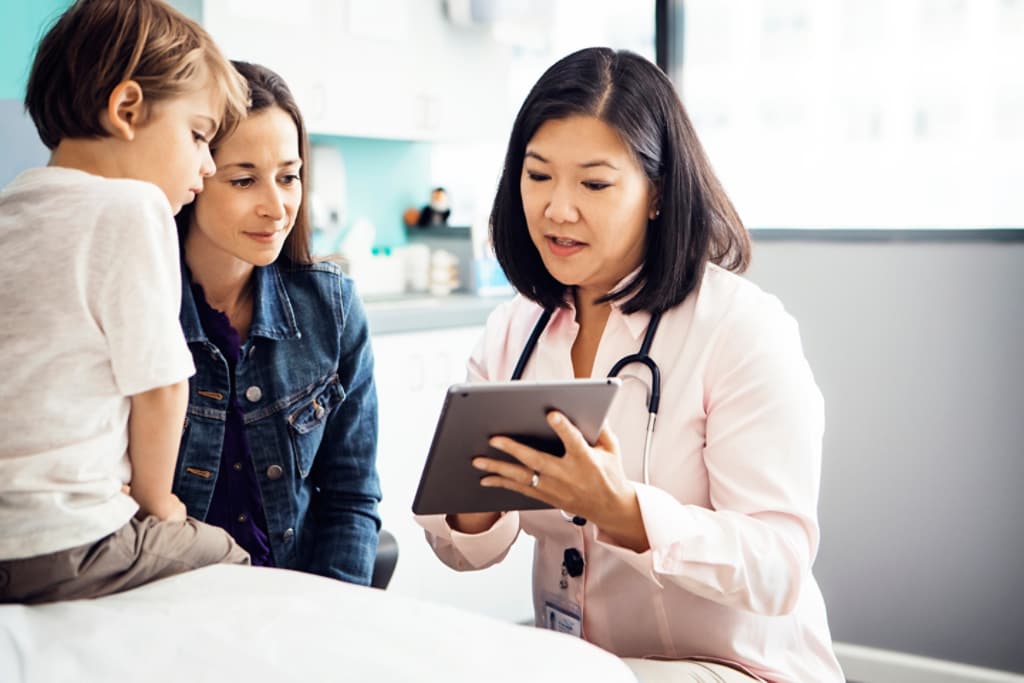 The oral care market has never been more competitive. Every day you are challenged to grow your practice and increase patient volume. How do you make sure that you're the clinic of choice?
As the Canadian leader for a Fortune 100 brand, I'm entrusted with some of our most foundational marketing. Whether we're dealing with busy parents trying to stay ahead of housekeeping, or engineers building electrical infrastructure, it's my job to make sure they know who we are, understand and value what we do, and ultimately choose our products.
Here are a few basic concepts you can apply to market your clinic.
Help patients understand who you are and what you bring to the table.
Who are you? What do you believe in? What do you do better and differently than everyone else?
To attract new patients, they need to be able to identify you, understand what you stand for and what's in it for them. You do this through your own distinct brand identity.
Your brand identity should govern how you look, sound, behave, and – most importantly – make your customers feel. It includes:
Positioning: who you are, what you do, and what you believe in
Reason to believe: your proof point that demonstrates how you are uniquely positioned to do what you do and how that positively impacts your patients
Visual identity: your use of design elements like logo, colours, fonts, and photography to express your position
Verbal identity: your tone of voice and the type of language you use to evoke your personality
Choose these elements thoughtfully and use them consistently. One best practice is to create a single statement or tagline that summarizes who you are and what you do. Most people have to see something multiple times before they remember it. Using this simple statement across all of your materials can help build your brand recognition quickly.
For example, the 3M brand is centered around applying science to life. Everything – from websites to flyers to events – is designed to reinforce who we are and how we use science to improve every business, home, and life. It doesn't matter if we're speaking to a dentist, orthodontist, autobody mechanic, or busy mom, our brand is always consistent and recognizable.
A strong brand foundation will put you in a prime position to increase patient volume. Research shows companies who present their brands consistently can increase revenue by up to 33%.
Be easy to find: market your clinic through search engines.
If patients can't find you, they can't choose you.
In today's market, 86% of consumers now rely on the internet to find local businesses. Search engines like Google are often the first destination.
Search engines are powerful databases designed to answer questions. When you type in your query, they scour millions of webpages to evaluate the most useful answers and serve them to you in priority order. By publishing relevant content on your site, you can increase your chance of ranking at the top of the list.
Consider what your patients might be searching for. What are their top concerns? How would they word their questions? The more closely your content is aligned to your potential customers, the more search engines will favour you and the greater your chance to attract new patients.
Some immediate actions you can take:
Describe not just what you do, but also where you do it. Include your location so patients near you can get connected.
List the services that patients are most interested in. This could be everything from veneers to aligners to tooth whitening.
Answer patients' top questions. This could be anything from procedure costs to cancelation fees to at-home care.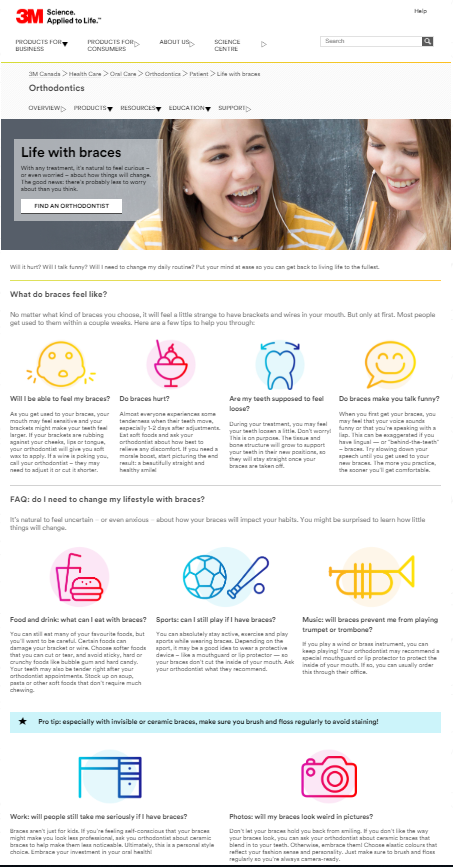 At 3M, many of our webpages include Frequently Asked Questions – or FAQs. For example, we have a page dedicated to educating patients on what it's like to have braces, and a blog post with tips to help prevent kids' cavities. Each one has been crafted with key phrases and advice our customers are looking for. Think about how you might do the same.
Make it easy for new patients to take action.
You've invested a great deal in attracting prospective patients. Don't miss the opportunity to close the deal.
It's important to use calls-to-action throughout your marketing materials. Calls-to-action tell the person consuming your marketing what action you want them to take. It could be text on a billboard, a button in an email, or a form on your website.
Research shows calls-to-action can dramatically increase sales. In one study, adding a single call-to-action button to an email increased sales by over 1000%.
Regardless of your marketing material, here a few tips for compelling calls-to-action:
Be clear and concise: use as few words as possible to provide instruction
Be action oriented: use verbs and imperative statements – "call now," "request a consultation," "contact us"
Stand out: play with shapes, colour, and sizes to make sure it gets noticed
Show up early: few people consume content in full – make sure your call-to-action appears at the beginning
The easier you make it for a new patient to follow through, the more likely they are to do so.
These three tips for attracting new patients are just the beginning. There are hundreds of demand generation strategies and tactics you can add to your marketing mix.
Find more offers and advice from 3M Canada.
Sign up for email communications from 3M Canada's Oral Care Solutions Division now.