How to enhance the patient experience.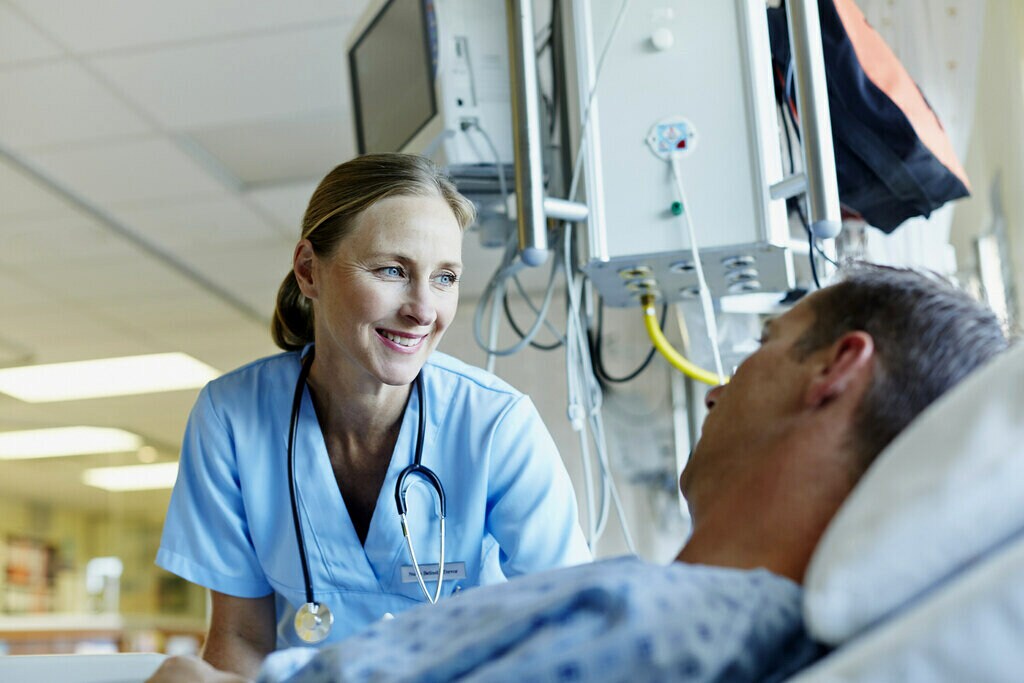 Every doctor hopes to offer patients a good experience, but it can be difficult to find time to engage with patients one-on-one.
Still, without patient interaction, clinicians risk missing important signs and symptoms, and your patients can feel left behind.
The key to enhancing the patient experience could lie in an age-old practice: the physical exam.
The benefits of conducting a physical exam.
A study in the American Journal of Medicine indicated that out of a pool of 208 patients, an inadequate physical examination led to missed or delayed diagnoses in as many as 76% of cases. This highlights how crucial a physical exam can be not only in helping patients feel valued, but also in reaching a thorough, accurate diagnosis.
"[It] only takes 56 seconds to make a meaningful human connection with a patient," - Health System Management.
Physical examinations help clinicians connect with patients not only through asking questions, but also through physical touch.
Consider the stethoscope – though it lies physically between the clinician and patient, the stethoscope has the power to bring the two closer together. Through auscultation, clinicians not only listen to a patient's heart and lungs; they also offer the comfort of a human touch.
The value of touch in a physical exam.
Dr. M. Thomas Stillman teaches the art of auscultation at the University of Minnesota Medical school, and he stresses the value of touch in a physical exam.
"Technology… can be isolating and we cannot let it create barriers between us and the personal connections with our patients," he says. "Our patients need our undivided attention. Step back from your computers. Sit beside your patient, talk patiently to them, and most importantly, they must feel we are listening to and absorbing their story."
Auscultation is important to Dr. Stillman because it has the potential to bond patient and doctor together. It represents a time when physicians would look inside the patient to diagnose, not beyond them.
For the younger generation of clinicians, Dr. Stillman emphasizes that auscultation should be maintained rather than replaced, as the value of patient interaction is enduring.
"The future medical professionals are interested in building connections with people beyond devices and electronics… it brings back why they want to go into medicine in the first place: to physically connect to the process of making an accurate diagnosis."
The stethoscope serves as both a practical and human way to connect with patients – it not only presents a path to diagnosis, but can also help foster trusting, caring relationships.
As Dr. Stillman says, "The Stethoscope connects the doctor to the heart of the patient."
To stay up-to-date with the latest in health care technologies, visit our page here.