How epoxy adhesives can solve your bonding challenge.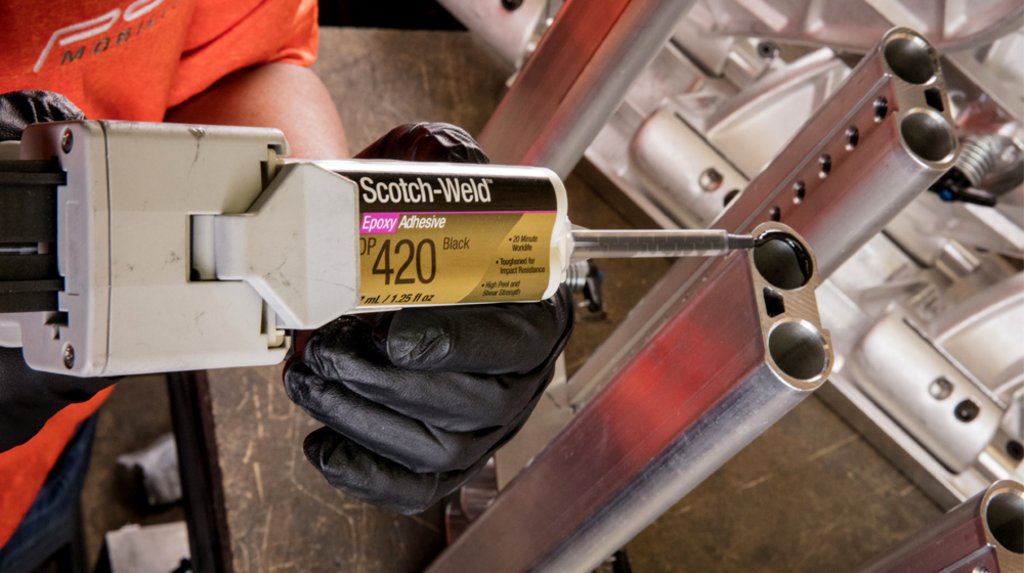 Today's competitive manufacturing landscape demands designs that are efficient and cost effective, but also modern and aesthetically pleasing. How do you deliver on both?
Structural epoxy adhesives, such as the 3M™ Structural Two-Part Epoxy Adhesive, can be an effective way to modernize your product design without compromising quality and durability.
Like other structural adhesives, epoxy adhesives help create bonds with load-bearing capabilities. They adhere well to metals, woods and concrete, and allow you to join dissimilar materials. Compared to other types of structural adhesives, epoxy adhesives generally have the highest strength and overall performance, and provide the best resistance to high temperatures, solvents and outdoor weathering.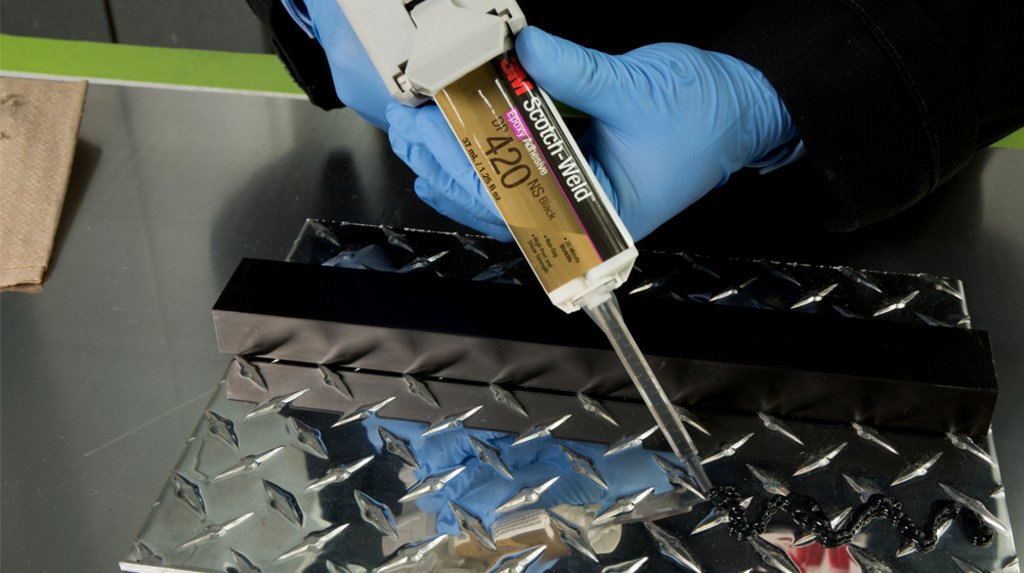 Benefits of epoxy adhesives
Mechanical fasteners, like rivets and screws, can be prone to stress fractures and corrosion, especially when bonding dissimilar materials. Post-finishing is typically required, adding an additional step to your manufacturing process. Fasteners can also leave unsightly pocks and visual disruptions, limiting your choice of materials and design.
Epoxy adhesives can help you capitalize on design trends without compromising on durability.
Lightweight, sophisticated materials: To reduce the weight of vehicles and equipment, and lower energy and fuel consumption costs, many manufacturers are gravitating towards thinner, lighter weight materials. While these materials are generally incompatible with rivets and screws, epoxy adhesives can be an ideal choice.
Beautiful, unhindered designs: Traditional fasteners can impact your product's design by causing visible disruptions. Epoxy adhesives, on the other hand, help create new designs and produce reliable, long-lasting products.
Repeated product performance: Epoxy adhesives are known for withstanding repeated stress and vibration. Due to its high impact resistance, toughened epoxies such as 3M™ Scotch-Weld™ Epoxy Adhesive DP420NS are used in industries like transportation, aerospace and even sporting goods.
Find out if an epoxy adhesive is right for you
Details matter when you're working to gain market share, but the weight of design and assembly choices can be heavy. Don't let rivets and welds hold you back.
Whatever your bonding challenge is, ask a 3M expert how epoxy adhesives can support you.