How a decorative glass finish is capturing change – and imagination.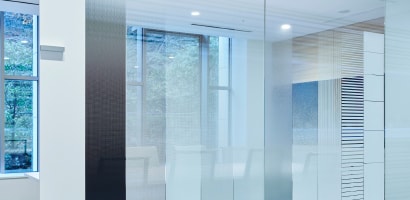 Sara Garanty is an interior designer and stylist out of Stockholm, Sweden. Her latest exhibition, Colour Emotions, is celebrated for its striking but simple conceptualization of constant and continuous change.
How did Sara pull off this delicate balance? Only one material could bring her vision to life: 3M™ DICHROIC Glass Finishes.
Follow Sara on:
Instagram
Pinterest
DESIGNBLOGGARNA
The concept: state of being
When Sara created her works of art she searched for a material that would portray a "state of being."
"I wanted the object to appear to be constantly changing," Sara explains. Each work is a small house full of white objects. The roof and walls are made with 3M™ DICHROIC Glass Film, which creates the effect that the colours are always changing. "From one side it looks red, the other yellow, another blue, and so on," Sara says.
3M™ DICHROIC Glass Finishes were the perfect material to illustrate this changing state," she says. "It was the only film I found that could portray this."
The non-metallic multi-layer polymeric film allows the material to change colour when viewed from different angles.
The colour shift is influenced by the environment, lighting, viewing angles, and the colour of the mounting surface.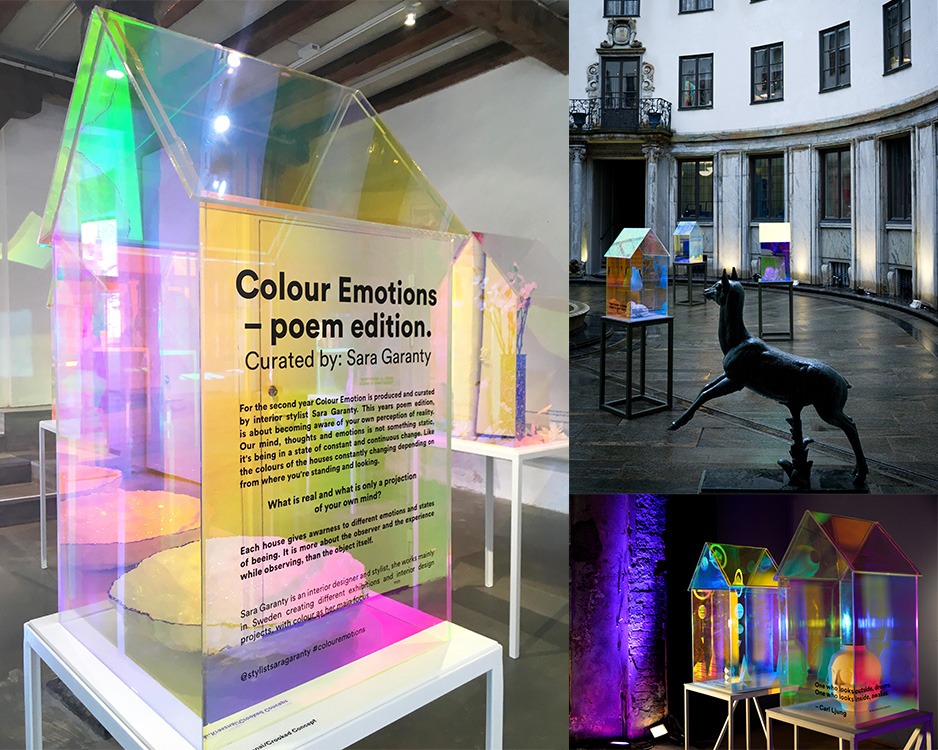 Easy application of thought-provoking design
Despite the complex effect created by the film, Sara stresses the application was straight-forward.
"It's an easy and beautiful material to work with," she says. "It works as a mirror which gives a third-dimension to the design – it's absolutely amazing and outstanding."
A result that inspires awe around the world
Sara's exhibition toured Sweden, Turkey, Czech Republic, and Estonia. Next, she is headed to Saudi Arabia, Tokyo, and Los Angeles. Regardless of the country, the response is overwhelming.
"So many people have been asking about dichroic film," Sara says. "People adore and love it all around the world. On my Instagram account, you can see people taking selfies with the film."
Use 3M™ DICHROIC Glass Film for your next design
From miniature works of art to largescale commercial installations, find out if 3M™ Glass Finishes are the right finish for your space.