Hope amidst COVID-19: donations and volunteering make an impact.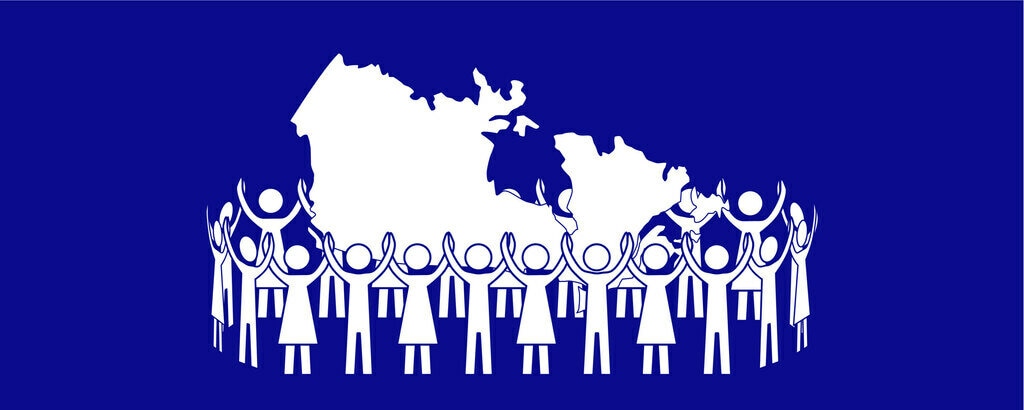 Emergencies and pandemics often impact the most vulnerable citizens of our communities. Our employees across the world are working tirelessly to support the demand for N95 respirators to battle the pandemic. Yet now more than ever, we need to come together and help support each other. This is why I'm incredibly proud to see so many 3M employees, customers, and community partners doing their part.
3M employees responding to the COVID-19 pandemic.
We have 3Mers volunteering their time to help others. Dunia Pinnegar, a clinical specialist in Western Canada, goes straight to Fraser Health to pick up shifts as a nurse after her full-time work at 3M.
When asked why Dunia uses her time off to join the front lines, she said, "Partially because they need help with everything going on with COVID-19, but partially because it's hard to sit on the sidelines when you know you have the ability to help."
We also have 3M Canada employees who are providing cash donations. Our employees receive WeAre3M points as an appreciation of the hard work they do across the organization. These points can be exchanged for gift cards and merchandise; however, employees also have the option of donating the cash value of these points to a charity of their choice. Our employees have used these points to make donations over $20,000 to charities such as the Salvation Army, Canadian Red Cross, and the Heart and Stroke Foundation of Canada to support Canadians during the crisis.
As an organization that relies on innovation, we know the importance of science, technology, engineering, and mathematics (STEM). To support academic initiatives for our students, Stacy Richardson, Senior Application Engineering for Personal Safety Division at 3M, is involved with FIRST Robotics Canada. She is virtually judging robots at a time when competitions are cancelled due to social distancing measures.
"Staying involved with the community during this social distancing situation is extremely important for our overall well being. It reminds us that we are not alone in this fight and that we will, as a community, get through it and be better for it in the end. This pandemic will be something that changes our lives going forward, and if we can continue to engage with our students and encourage them, it will be a change for the better." – Stacy Richardson.
Our community and retail partners are making impactful donations to Canadian communities.
There are many stories of hope and examples of people rising to the challenge that extends outside of our employees. Our community partners have also stepped up and are launching innovative and creative online modules of learning.
Our Canadian retail partners have facilitated donations of 3M respirators currently in their inventory to frontline workers to help with the crisis.
In our hometown of London, Ontario, the Emergency Medical Services (EMS) team was down to its final respirators. They received a timely donation from one of our retail partners of over 8,500 respirators to help protect first responders.
Additionally, the Toronto Fire Department received over 100,000 respirator donations from another retail partner, and these are just a few examples.
Providing funding to organizations that can make a difference in our community.
We are working tirelessly to help provide solutions and relief to fight the COVID-19 pandemic. 3M is the global lead sponsor for Direct Relief's newly formed COVID-19 Fund for Community Health. Our $10 million investment will provide community health centers with direct financial aid to support healthcare workers. A portion of this investment is dedicated to international markets responding to COVID-19, as prioritized by Direct Relief global insights.
We will also provide $5 million for COVID-19 research and development initiatives at leading educational institutions in the United States and around the world. Science is at the heart of 3M, and the company is working to advance the rapid study of this virus.
Globally, 3M is donating $5 million to United Way's COVID-19 Community Response and Recovery Fund. The donation will work to provide critical resources, including food, shelter, and rent assistance to vulnerable populations around the world.
Additionally, we also donated $50,000 in immediate relief to the United Way COVID-19 Community Response Fund in Canada. This donation helps provide safe shelter for those Canadians who are homeless or precariously housed during the pandemic. Essentials for families like food, diapers and baby formula, and crisis support for women self-isolating with abusive family members will also be covered.
Across the world, we are in the fight against COVID-19 together.
Our employees across the globe are living true to our values during the pandemic. In the spirit of making a difference and improving lives, we will continue to respond in ways that matter to help fight the crisis. Taking active steps to provide donations, along with our employees and partners showing acts of selflessness across the globe and in Canada, I firmly believe our collective efforts as a community will make a difference.
We are constantly looking for ways in which we can help contribute to our community, and I strongly urge each one of you to look into how you can support our community as well. To get the latest news from 3M Canada and our response to COVID-19, sign up for our newsletter below.