Helping you thrive in a changing flexographic printing world.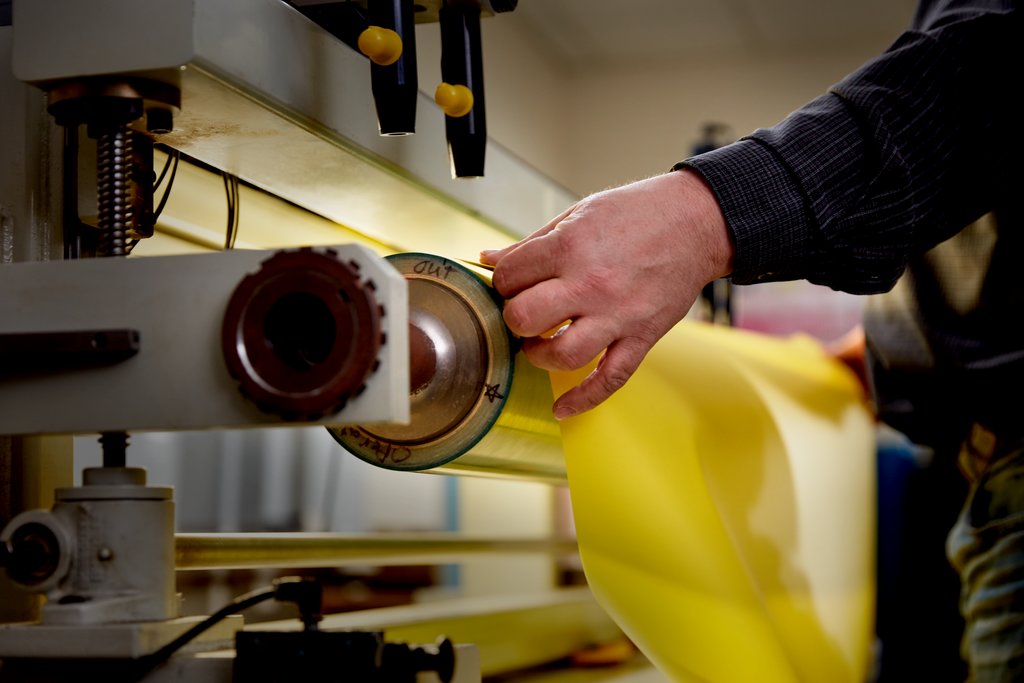 Flexographic printing has changed drastically from when it was first invented over a century ago. Notable developments include faster presses, an expanded colour range and smarter technology.
However, there have also been increasing demands such as higher quality with shorter press runs (more changeovers) and quicker turnaround – all at lower prices. Even with technology upgrades, meeting these goals still requires the expertise and craftsmanship of teams both on the press and in the mounting room.
As someone practicing the craft and art of printing for years, we also understand that you have changed. There's nothing more fulfilling than perfecting your craft and seeing your customer satisfied with the final product.
3M Science: giving you an edge on evolving technology.
We have people around the world who understand the different products involved in flexographic printing, both on and off the press, to produce a printed work of art. Our experts strive to deliver value beyond products and help you thrive as the industry continues to evolve.
One of the challenges our experts enjoy is understanding all possible solutions. Every printer has their own set of best practices and challenges even though they all use flexo tape. Sergey Novozhilov, Senior Application Engineer for 3M Russia, agrees: "I love the uncertain answers in flexo because it's a complicated process with a lot of variable parameters, [so] in each case there are several right answers, not only one."
Problem-solving is a top priority, but we also want to partner with you to educate your teams and help them learn how everything works together, including supplier products. Omar Arias, Senior Application Engineer with 3M Mexico, emphasizes the importance of "training programs that set guidelines in the industry and that facilitate plant managers with their operational staff training."
Partnering around the globe.
Our team of experts around the world appreciate that craftspeople in the press and mounting rooms take great pride in their work. This worldwide reach also helps 3M stay informed about the latest trends and lead innovation in the flexographic printing industry. While our experts are focused on their own regions, they are always communicating and networking with each other, meaning that you're able to take advantage of knowledge from colleagues around the globe.
In addition to working with customers, our application engineers also interact with the makers of other inputs to understand every aspect of the printing process. Ann Michaud, Division Scientist in Application Engineering for 3M U.S., says, "The [flexo] industry works together in a unique way to bring technology to continue to drive growth, while also focusing on total process improvements." At 3M, we believe that in addition to being experts in flexographic printing, we also need to understand how the other components and variables interact on the press. This is where 3M Science meets your craft.
Learn more about flexographic printing.
To build your knowledge and get the latest expert insights on flexographic printing, visit our page here.