Helping our partners as they develop a COVID-19 vaccine.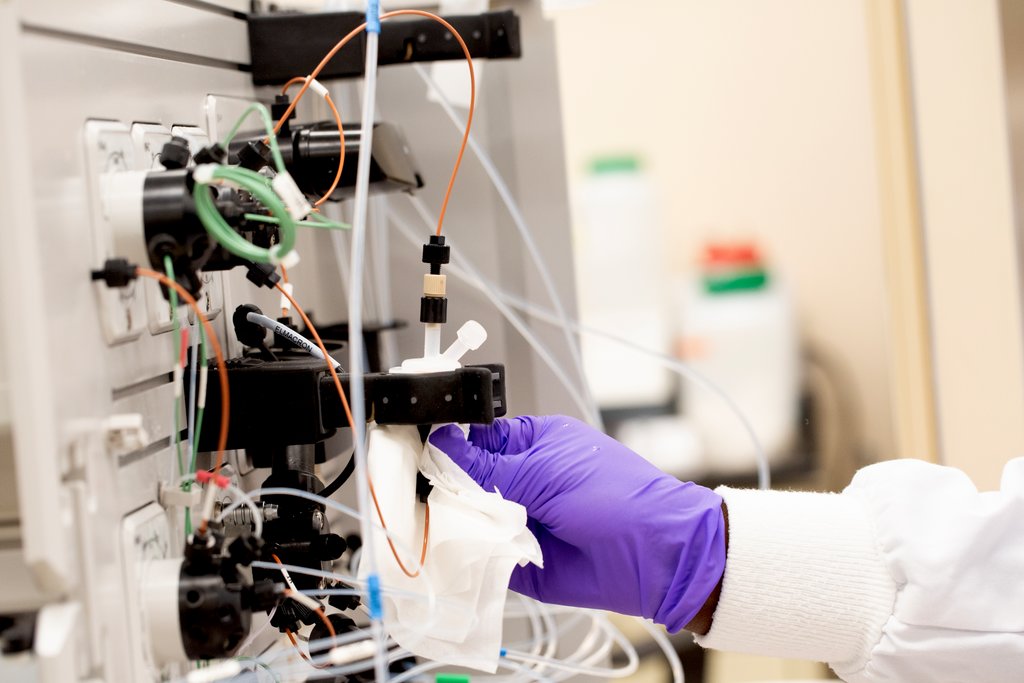 As we continue to face challenging times and develop a plan of action, working together can help us win the battle against COVID-19.
As a part of the fight against this virus, we must collaborate to develop an effective treatment and vaccine. Understanding the characteristics of the COVID-19 virus and developing a vaccine can help us manage this global pandemic and possibly mitigate future outbreaks.
Helping our partners to develop a COVID-19 vaccine.
An essential aspect of the creation of a vaccine is downstream purification and the purification of viral pathogens.
Vaccine manufacturing processes include many upstream and downstream unit operations. Typical downstream operations involve concentrating and isolating the target antigenic molecule and avoiding conditions that could lead to its inactivation and loss, and then removing contaminates and trace impurities. By optimizing downstream purification steps, biopharmaceutical manufactures can reduce the time it takes to develop and produce a vaccine and helping clinical evaluations can take place earlier.
3M brings unique tools to biological drug manufacturing. The 3M™ Emphaze™ AEX Hybrid Purifier chromatographically reduces DNA, HCP, and endotoxin, helping to improve product purity and yield in bioprocess purification trains.
Integrated, scalable, and single-use unit depth filtration products such as 3M™ Zeta Plus™ Encapsulated System can be used to develop effective initial clarification unit operations from the laboratory to commercial production.
Learn more.
We are proud to help our partners succeed as they look for a vaccine to help control the spread of COVID-19.
To learn more about 3M products for Biopharmaceutical Manufacturing, sign up for our virtual Lunch and Learn and visit our page.