Five factors to consider when wrapping your fleet.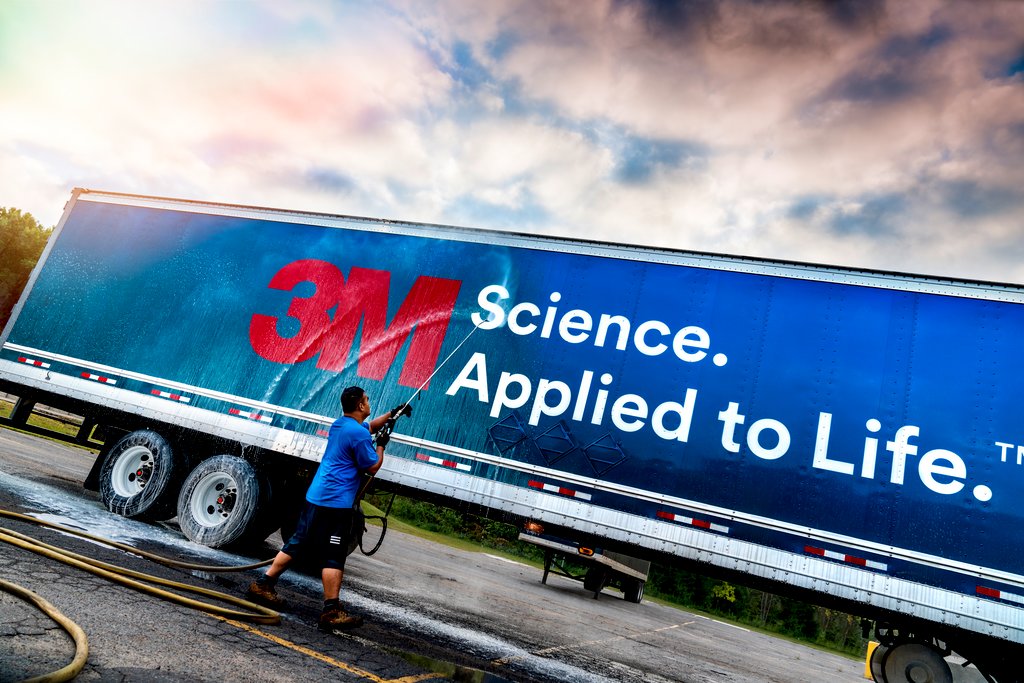 Fleet graphics are an impactful way to market your brand and your product. Not only are they cost-effective, but they can also help you grow your customer base.
However, before opting for a solution, consider these five factors to identify the right film for your fleet.
1. Durability of fleet graphic films.
The better the quality of the graphic film, the higher its durability. High-quality graphic films will stand the test of time. However, not all films are designed to withstand rigorous road conditions. The longevity of a fleet wrap is linked to its durability. A film's strength can be measured by how it performs against elements, such as weathering and other outdoor stressors. Lesser-quality films are more likely to erode quickly under harsh outdoor conditions.
2. Efficient installation.
Simplicity and precision play a role in boosting the efficiency of your fleet. Opting for premium films that are equipped with air release capabilities and optimal slide-ability make installing them easier, minimising bubbles and other errors. The quicker a wrap is installed correctly, the less downtime for your fleet.
3. Maintenance practices.
A rigorous cleaning and care routine can help in the maintenance of your graphic film. Remember to wash your fleet graphics regularly. Contaminants that build on graphics may become more difficult to remove during cleaning. Pressure washes, as outlined in the maintenance bulletin, automated washes, and hand-cleaning are all acceptable practices to maintain your graphics. If there is wear and tear on a section of your graphic and it needs to be replaced, the specific panel usually can be reworked without replacing the entire graphic.
4. Ease of removing graphics.
High-quality films come off quickly and offer easy removal after installation. Other films can crack, shatter, and leave adhesive residue behind after removal, increasing your costs and impacting your fleet's efficiency due to unexpected delays. 3M™ Premium Films come off easily within the stipulated timeframe.
5. Warranty on your fleet graphics.
It is important that you protect your wrap investment. When selecting a film, make sure you choose a manufacturer with a reputation for quality products and performance. A good warranty is often comprehensive and can be applied consistently.
Learn more about fleet vehicle graphics.
Read more resources and tips on how to get the most out of your graphics and wraps here.