Easy ways to reduce noise during abrasive processes.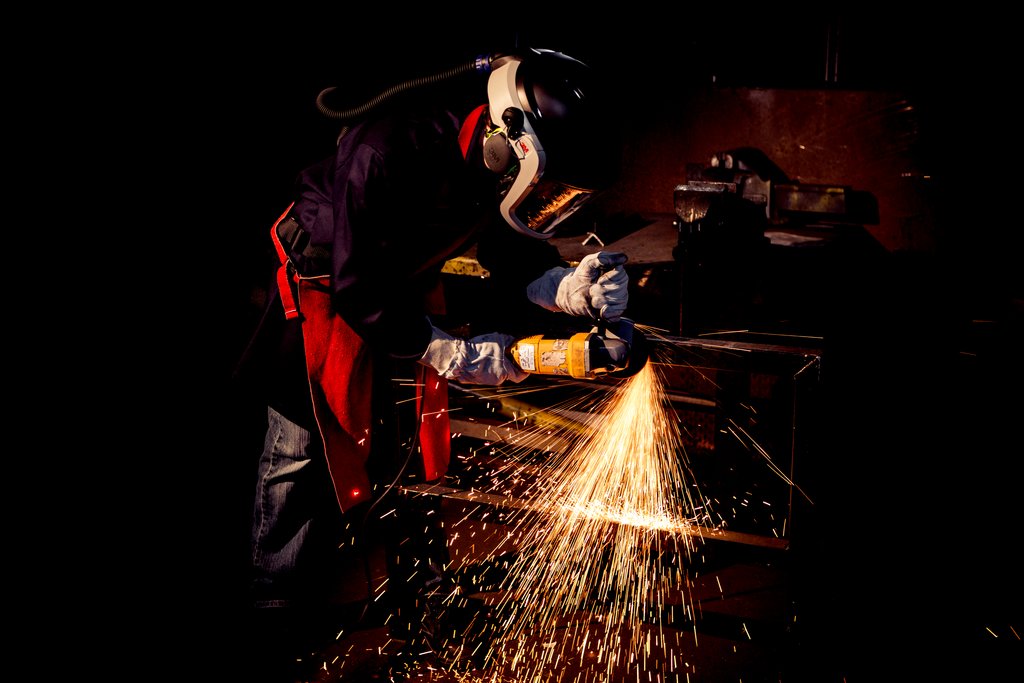 Protecting your team during the abrasive process doesn't have to mean extra steps and loss of efficiency.
In fact, greater protection can mean greater efficiency. Abrasive safety is about having the foresight to protect your team, whether by redesigning tasks or implementing controls that eliminate or minimize the hazard.
Abrasive operations can generate high or sustained noise levels that can damage the pressure-sensitive organs within the ear. Prolonged exposure to noise is known to have adverse effects, but even a single noise event may cause significant and sometimes irreversible damage, including hearing loss and tinnitus.
Abrasive processes: managing noise hazards.
There are several things you can do to control noise and protect your crew, from the type of tool to the nature of the workpiece, design of work-holding systems, and the wider acoustic environment.
Lay a foundation for hearing protection by choosing abrasives and personal protective equipment (PPE) designed with noise hazard management in mind. Look for abrasives that reduce overall noise exposure by getting jobs done faster or those that simply create less noise. Here are some recommendations:
Instead of a bonded grinding wheel, choose a 3M™ Cubitron™ II Fibre Disc 982C or 3M™ Cubitron™ II Flap Disc, which can reduce noise exposure from the grinding operation.
The 3M™ Cubitron™ II Fibre Disc 982C has been tested and proven to reduce noise energy by 50%.2
If a bonded wheel is required, 3M™ Cubitron™ II Depressed Centre Grinding Wheels have been tested and proven to create less noise and operate at up to 3db quieter.3
Once you have the right abrasives, choose PPE that will reduce harmful noise exposure even further. Most organizations provide their staff with in-ear or over-ear hearing protection, but are you equipping your team with what's best?
For all-day hearing comfort, convenience and protection, 3M™ E-A-R™ Push-Ins™ Earplugs accommodate most working conditions with the ability to be used with or without a cord.
For work environments where communication is necessary, certain 3M™ Peltor™ Protective Communication Systems allow for level-dependent hearing protection. This means your team can remain aware of their surroundings and maintain the use of microphones and external devices.
The right tools and PPE keep noise levels below the peak sound pressure limit and reduce noise exposure, but here are two other noise safety measures you can implement to monitor duration of exposure.
Design your working environment to keep noise exposure within regulatory limits. Put clear markings or signage on noisy tools or in noisy areas to remind operators of the hazard.
Measure the sound pressure experienced by workers in their daily tasks and ensure adherence with regulatory limits. Use a hand-held sound pressure level meter and an online calculation tool to determine noise exposure from tools and the wider acoustic environment.1
To learn more about how you can help your team reduce their risk of a noise injury, request a copy of our Abrasives Safety Assessment Guide, visit 3M.ca/SafetyBuiltin, or contact a 3M expert today by filling out the form below.
References.
According to independent testing by Fraunhofer Institute comparing Tyrolit basic 2in1 Wheel to 3M™ Cubitron™ II Fibre Disc 982C.
According to independent testing by Fraunhofer Institute comparing Tyrolit basic 2in1 Wheel to 3M™ Cubitron™ II Depressed Centre Grinding Wheel.