Do your skin antiseptics meet Canada's enhanced standards?
Rigorous standards for the safety and effectiveness of healthcare products are critical.
In 2009, Canada introduced a higher standard for antiseptic products intended for use in healthcare settings, where infection risk is greater.
In 2010, 3M became the first manufacturer of skin antiseptic products to receive authorization for professional healthcare use in Canada. To date, 3M remains the only manufacturer to have received this approval.1
How do you know you're using an effective skin antiseptic?
Q: What does Professional Healthcare Use in Canada mean?
A: The Professional Use Designation is a category of antiseptics products described within the Health Canada Guidance Document: Human-Use Antiseptic Drugs (December 3, 2009). It outlines enhanced standards for the effectiveness and safety of skin antiseptics. These apply to Drug Identification Number (DIN) and Natural Health Products Number (NPN) formulations.
Q: Why is approval for Professional Healthcare Use in Canada important?
A: The approval for professional healthcare use in Canada helps ensure antiseptics, such as bottled solutions, wipes, swabs, and sponges, meet a rigorous, national testing standard for quality, efficacy, persistence, treatment area, skin irritation, and sensitization. This means health care providers can trust that approved products can be used safely on patients to help protect against microorganisms.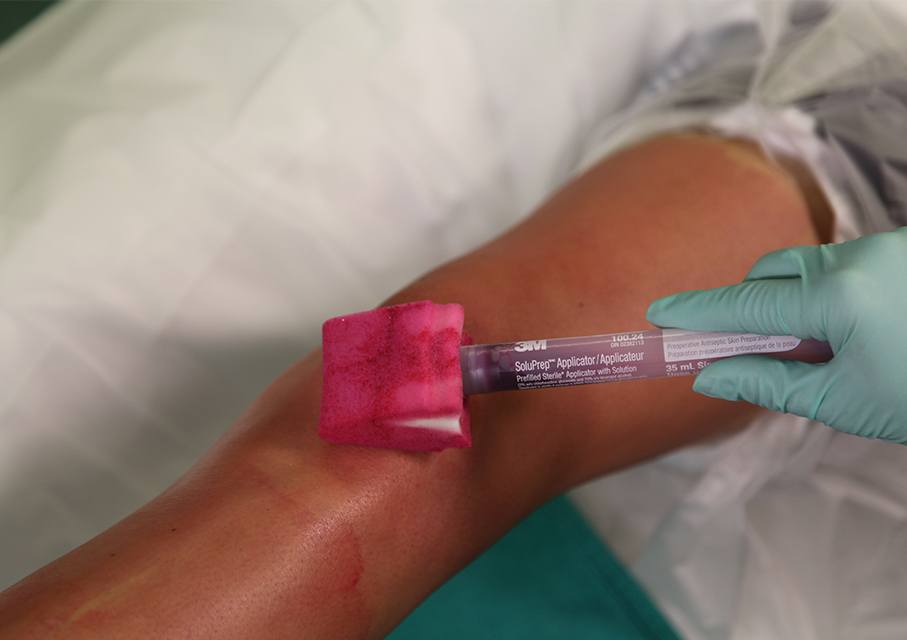 Q: Why was approval for Professional Healthcare Use in Canada introduced?
A: Professional healthcare use in Canada was introduced to help protect patients by ensuring the highest efficacy, quality and safety of antiseptics. Previously, manufacturers were not required to provide supporting safety and efficacy data for antiseptic products. Approval for professional use in Canada helps to improve patient safety and provides clarity for industry and healthcare professionals.
Q: What does a Professional Healthcare Use label in Canada mean to you?
A: You can trust that 3M's antiseptic products authorized for professional healthcare use in Canada exceed standards for quality, safety and efficacy.2

References:
3M data on file