DNA based food testing methods: PCR vs. LAMP.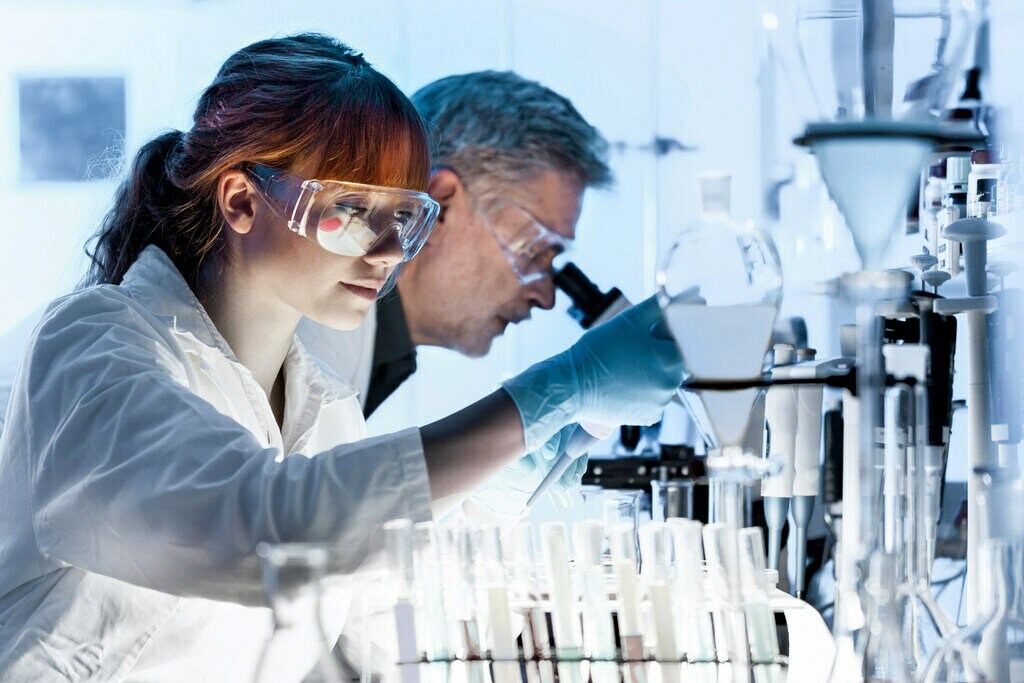 Food safety testing is important for helping to protect your customers from food-related health hazards and pathogens.
There are many tests that facilities must complete to ensure that the food they produce is free from contamination. Staying up to date on the latest testing methods can help you continue to produce quality food that is safe for your customers.
What are the differences between PCR and LAMP testing methods?
Polymerase chain reaction (PCR) is a DNA based testing method that has been used for pathogen detection for more than thirty years. This reliable test can detect food-borne pathogens like salmonella, listeria, listeria monocytogenes, and cronobacter.
The PCR process uses heat to separate the two strands of DNA. Then, the temperatures are cooled, and the primers bind to the DNA. The DNA for the detection of pathogens is amplified through repeated cycles of heating and cooling, along with the addition of new primers at each stage.
Did you know: DNA based testing methods are a form of rapid pathogen detection. They are typically more accurate and less labour intensive than traditional culture-based forms of testing for pathogens.
Loop-mediated isothermal amplification (LAMP) technology, on the other hand, is a single tube technique that combines isothermal DNA amplification and bioluminescence detection.
LAMP uses four to six primers to recognize six distinct regions of DNA or RNA, while PCR uses only two. The primers in LAMP cause DNA strand placement, making the strand form a loop. This structure is the basis for amplification and allows for the exponential accumulation of additional double-stranded DNA.
PCR vs. LAMP: which one should you choose?
PCR testing requires numerous cycles of heating and cooling to amplify the target, meaning that more equipment is necessary. LAMP uses isothermal amplification, so it only needs to be heated up to one temperature – 60 to 65 degrees Celsius. LAMP also uses bioluminescence to detect the pathogen, so the equipment can detect amplification of the target during the reaction in as little as fifteen minutes. This means that the technician can detect pathogens in fewer steps and less time, using smaller and simpler equipment.
The benefits of switching to LAMP technology.
LAMP technology allows for space-savings and the management of possible false negatives to consistent, reliable results with numerous global validations.
This technology is used in the 3MTM Molecular Detection System and combines isothermal DNA amplification and bioluminescence detection to overcome the limitations of older systems, detecting as low as 1 CFU of target pathogen per sample. This easy to use, three step system can make you more confident with your pathogen testing process because it helps to provide reliable and consistent results.
Health Canada has recognised the 3MTM Molecular Detection System as complying with the food industry standards and guidelines.1 The United States Department of Agriculture (USDA) has also taken notice. They chose the 3M™ Molecular Detection System as a primary method the Food Safety and Inspection Service (FSIS) will use in testing for salmonella and Listeria monocytogenes – two serious pathogens that can put food at risk during production and processing.
In addition to USDA FSIS, 3M Food Safety works with AOAC International to validate methods and reaffirm that test kits have a consistently high level of performance. Methods have been tested and certified by the AOAC so that food manufacturers can be assured that the tests have been approved by an unbiased agent.
Interested in learning more about environmental monitoring?
To learn more about the importance of environmental monitoring and the steps you can take to be more proactive about food safety in your facility, download our handbook by visiting 3M Environmental Monitoring.
If you would like more information on 3M Food Safety testing solutions, simply fill out the form below and we'll be happy to answer your questions.
References.