Demystifying Infection Prevention and Control for dental and orthodontic clinics.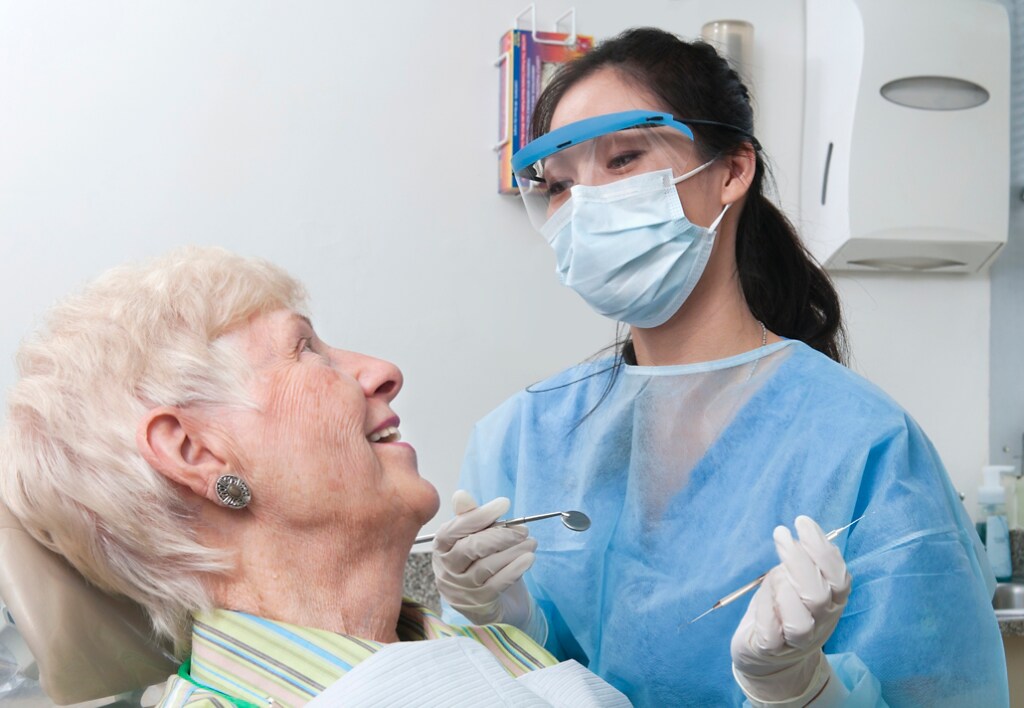 Since the onset of COVID-19, Infection Prevention and Control – or IPAC for short - has taken centre stage in the dental and orthodontics industries. The urgency to protect yourself, your staff, and your patients has never been greater.
As a leader in the Canadian infection prevention market, our team is often asked about sterilization protocols for dental and orthodontic offices. As a reference, we've pulled together some helpful details.
IPAC sources and references for dentists and orthodontists.
First and foremost, you should always refer to the sterilization guidelines provided by your provincial regulatory bodies. If you're not sure who the authorities are in your area, refer to the Canadian Dental Association or the Canadian Association of Orthodontists.
You should also consult the Manufacturers' Instructions For Use (IFU) for any product or equipment you're using for proper reprocessing instructions.
Understanding the risk of infection: the Spaulding Classification.
The Spaulding Classification categorizes medical device items based on the degree of risk involved in their use. There are three levels, ranked from highest to lowest risk:
Critical: products that contacts sterile body tissue.1
Semi-critical: products that are used intra-orally and comes in contact with non-intact skin or mucous membrane.1
Non-critical: products that contact intact skin.1
Many dental and orthodontic products and equipment are considered semi-critical or critical.
How to reprocess based on the Spaulding Classification.
Each Spaulding Classification requires a different level of reprocessing before products and equipment can be safely re-used:
Critical products must be cleaned and then sterilized.1
Semi-critical products must be cleaned and then high level disinfected at a minimum but if MIFUs outline it is safe to sterilize, then it should be sterilized.1
Non-critical products must be cleaned, followed by low-level disinfection at a minimum.1
Again, be sure to consult your provincial regulatory authorities and the manufacturers' IFUs for specific guidance.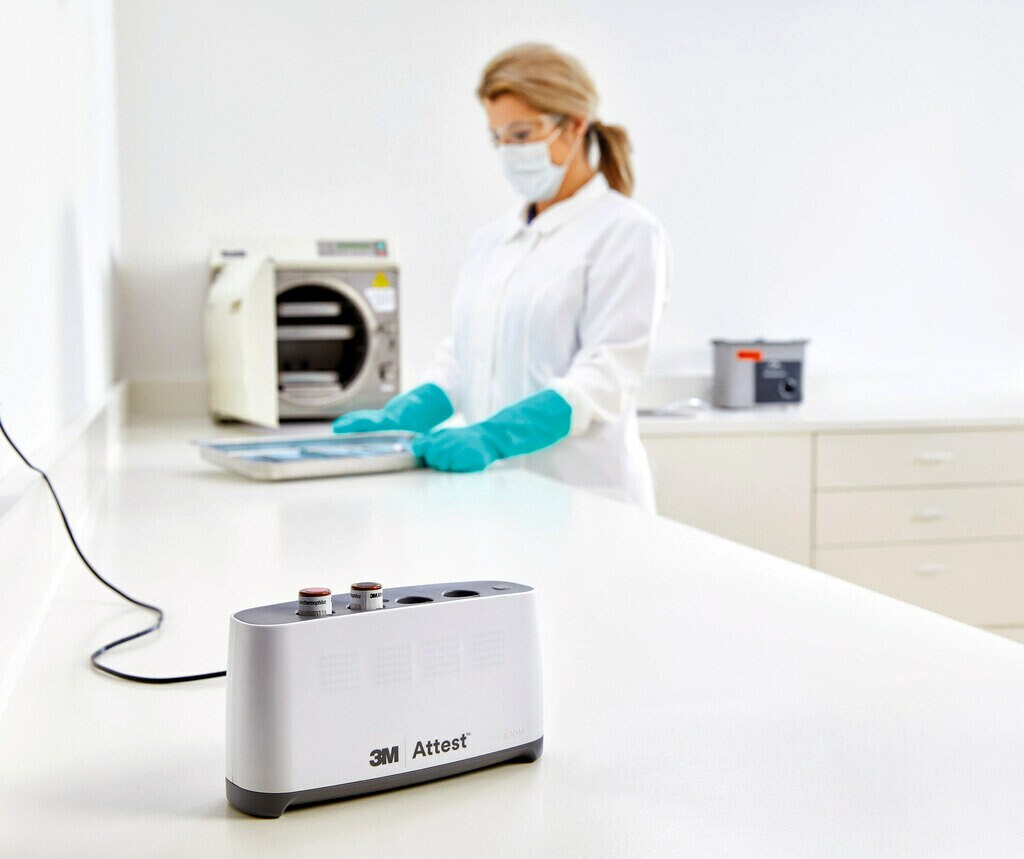 Cleaning vs. disinfection vs. sterilization.
Cleaning is the thorough removal of bioburden. It does not kill micro-organisms, but the devices must be cleaned for disinfection or sterilization to be effective.1
Disinfection refers to microbial kill under defined conditions. It can be completed using either liquid chemicals or a pasteurization process (thermal disinfection). Disinfection does not kill all bacterial spores.1
Pro tip: Pay close attention to the disinfectant drug's recommended contact time. Contact time is defined as "the length of time a disinfectant drug must be in contact with a target surface or device to achieve the desired efficacy result."2
Sterilization eliminates disease-producing micro-organisms. In a dental office, most items are sterilized with steam sterilization (saturated steam under pressure).1
Managing sterilization protocols for heat-sensitivity.
In some cases, the product or equipment you're using may be heat sensitive. Curing lights, for example, often fall into this category. If this is the case, consult your regulatory authority and the manufacturer's IFU for options.
They may recommend a barrier sleeve during the use of the product or equipment, or an alternative reprocessing method.
For our most popular 3M curing lights, we've developed these guides to use as a reference:
Download the dental curing light reprocessing guide
Download the ortho curing light reprocessing guide
However, in some cases, it might make sense to consider replacing heat-sensitive products with a single-use – or disposable - alternative.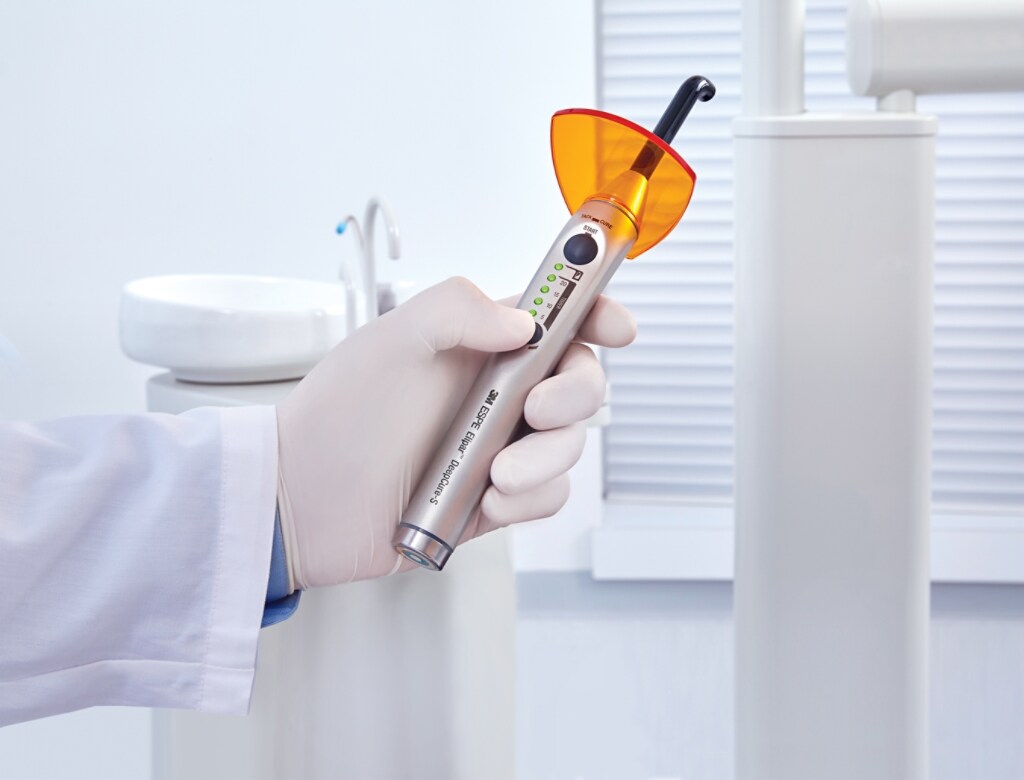 Considerations for switching to single-use products.
Single-use products help eliminate the risk of cross-contamination between patients. They are individually packaged and include enough material for a single application.
In addition to the IPAC benefits, many dental and orthodontic professionals prefer single-use products because they may increase efficiency by reducing the time and effort of reprocessing.
At 3M, a number of our most popular products are sold in a single-use format:
Ultimately, as long as your local guidelines support it, you can choose whether to use single-use products. Remember, multiple-use products can also be used safely by following the appropriate reprocessing protocols.
Find IPAC-friendly product solutions from 3M.
As you consult your provincial guidelines, you may need products to help you conduct your in-office protocols. From single-use products to sterilization monitoring, our team of experts is on standby to support you. Let us know how we can help.
This article is coauthored by Sylvia Cleaver and Robyn Duke.
References:
1CAN/CSA-Z314-18 Canadian Medical Device Reprocessing