COVID-19: focusing on safety while keeping your business open.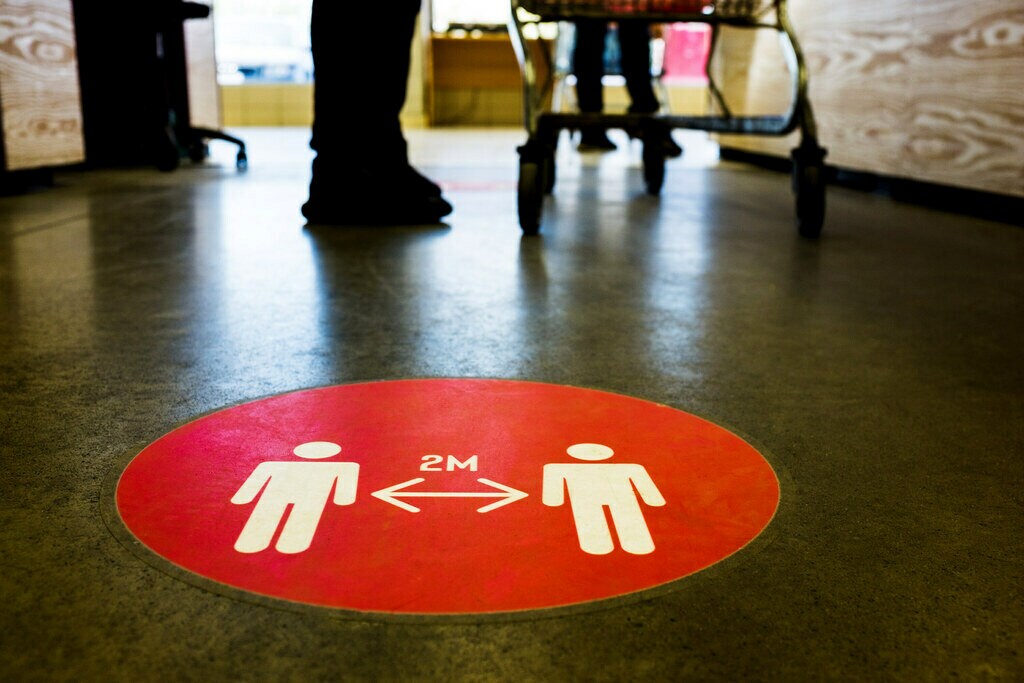 The COVID-19 pandemic has forced a rethink of how we operate our businesses. From staggered work hour options to remote work flexibility, the way we work continues to change. To contain COVID-19, we must lay down measures that support physical distancing, hygiene, and avoid potential spikes in virus transmissions. The safety of our employees and customers has to be our focus.
During the lockdown, there were essential businesses that kept their doors open. Our manufacturing plants were working around the clock to supply crucial products to front line workers battling the pandemic and consumers looking to use our solutions at home. This has provided valuable lessons for organisations in any sector that are debating this question. How can we stay operational without compromising our employees' health and customers' and prevent new COVID-19 outbreaks?
Here are some tips and steps you can take to safeguard your business or workplace.
Refer to official resources and guidelines on safety practices.
The Government of Canada has an extensive set of risks and guidelines that discuss the spread of COVID-19. Learning about how the virus transmits is vital as you look to contain the pandemic.
Detailed risk mitigation guidelines are also published. Make sure to read this resource to be better prepared to keep your business open.
Conduct an audit to identify high-risk areas.
As our manufacturing facilities produce essential healthcare products, we knew that we had to find a way to keep our employees working in our plants safe. Our first step was to conduct a detailed audit of all of our facilities across Canada.
We identified workspaces where employees were not 2 metres (6') apart during initial stages of the pandemic and then created a plan to address these issues. If two people were executing a particular task on a manufacturing line and proper distancing could not be met, where safe to do so, we opted to make these a one-person job, helping keep our employees safe, even though it impacted our efficiency.
We also redesigned workstations to maintain a 2 metre (6') distance between employees. If this wasn't possible, we installed lexan barriers to ensure safe distances between individuals in our facilities.
Clear signs to encourage physical distancing measures.
We knew we needed to use signage to encourage physical distancing and to create a safer environment. We implemented standard formatted signs and visual posters across our offices and manufacturing spaces, creating reminders and cues for everyone to maintain distancing.
A challenge for us was implementing visible directional signs and having them customized for various locations in our buildings and facilities. 3M Floor Graphics, were an excellent solution for us, as floors are a prominent focal point for people. These graphics were easy-to-install, reposition, and remove for our team. We find this helpful as we continue to readjust our offices as more employees return to the workplace.
We faced challenges in the stairwells, elevators, and blind spots in corridors in our Canadian headquarters to protect the health of our employees. Our signage needed to be adjusted for each of these instances. We also learned that we needed signage to be customizable for locations within our facility or office.
For instance, we are wired to be polite, which manifests in actions such as holding the door open for someone else. This simple act of kindness may break physical distancing norms. To address this, we implemented custom signs on doors to remind everyone to keep a two-metre distance.
For best practices and ideas on how you can apply graphics to encourage physical distancing in different locations, refer to this helpful guide. It is critical to ensure a consistent brand experience for your employees and customers while adapting to the pandemic's needs.
Did you know: A number of our technologies are the backbone of our fight against COVID-19. Read more about them here.
Rigorous cleaning protocols to sanitize surfaces.
Pathogens and viruses can live in the unlikeliest of places. At 3M, we increased the frequency of our cleaning activities. Additional staff was assigned to sanitize surfaces during the day. We also opted for cleaning solutions that last longer to avoid replacing them frequently, reducing maintenance costs. The official resource for cleaning public spaces can be found here. A strict schedule and checklist when it comes to cleaning or disinfecting will help prevent the risk of secondary infections. Increase the frequency of your cleaning and disinfection protocols, especially on high-touch surfaces such as elevator buttons, washrooms, and photocopiers.
The Government of Canada recommends damp cleaning over dusting as it can distribute virus droplets into the air. Cleaning products that minimize cross-contamination and offer touchless solutions are preferred to sanitize surfaces. Opt for cleaning liquids that come in spray bottles or wipes that are disposable. Remember to dispose of cleaning items in a lined garbage bin. Make sure to wash reusable cleaning items with laundry soap and hot water (60-90°C).
Equip your employees and customers with the right safety tools.
Entry into and exit from your establishment is an excellent opportunity to remind everyone about safety protocols. Install barriers around high traffic areas such as security stations and reception. Wearing personal protective equipment (PPE), such as face coverings, masks, and respirators, can significantly reduce the risk of spreading COVID-19. If masks are difficult to source, equipping your employees who work at front desks or checkouts with face shields is another option. However, remember that face shields are not a replacement for face masks. Having hand sanitizer bottles easily accessible can help encourage better hygiene. In our facilities across Canada, we have placed hand sanitizers and wipes at every high-traffic area. These include stationery pods, lobby, and washrooms.
The Government of Canada has published an extensive list of hand sanitizers suitable to help contain the pandemic. For a detailed list of suppliers providing PPE across the country, refer to this government resource here.
Create an emergency plan and a dedicated team to manage risks.
With the high transmission rate of COVID-19, every business must have a process in place if an employee or customer contracts the infection. Ensure that contact tracing methods are consistent with privacy norms and standards recommended to contain an outbreak.
Depending on the risk, businesses must factor in other protocols in place as well. Is a deep clean necessary? Should a section of your business be closed off? Having a plan in place before will help in clarity and direction if a crisis arises. Having a dedicated team to test different scenarios, perform scenario-based exercises, is an ideal way to see what is working and what needs further rethink.
Each day brings new developments in the pandemic. At 3M Canada, we assembled a cross-functional team that has worked out different phases and requirements for the safe return of our employees. Examination of external factors such as status of COVID-19 cases, Public Health and Governmental guidelines, employee sentiment all played a key role in planning a safe return.
Understand the needs of your employees and customers and communicate effectively.
Communication has been critical during the pandemic. We increased the frequency of employee and leadership townhalls to communicate our plans to our employees better. We have a process of conducting a survey and allowing an anonymous question and answer session after each town hall. This helps us gauge our employees' needs and questions better and address them in our town halls, email newsletters, and company intranet.
Empower and encourage your employees to stay home if they feel ill. Posting signs which pose as reminders for responsible actions are a good practice. We remind our employees to discuss their concerns with supervisors regularly and practice this with biweekly and monthly one-on-one meetings. We are also making sure to provide flexible working options for employees unable to return to the workplace due to any personal factors. 3M's Return to Work process has been an invitation to return, not a requirement and all concerns and needs are discussed and approved by supervisors.
Each day, we strive to set a culture that empowers our employees, and we see this in action every day. If any of our employees have any concerns, we look to address those problems immediately. The safety of your employees and customers should be your highest priority.
Sign up for our newsletter to receive the latest updates.
It has been a challenging period for all of us. However, I believe that our learnings from this experience will enable a more robust, creative, and problem-solving mindset for our employees and customers. Catering to our people's needs is essential, and protecting their health and well-being, even more so. This is the time to go out of our way to help our employees and customers feel safe.
To learn more about best practices and stories related to COVID-19, sign up for our newsletter below.