COVID-19: 3M files lawsuit to stop price gouging and counterfeit activities.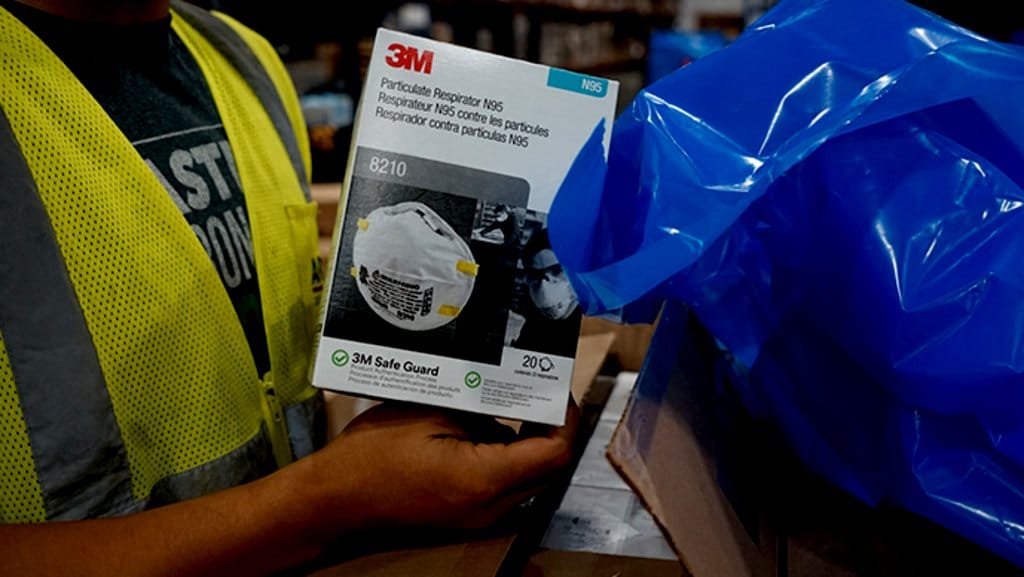 In my last update, I shared the actions we are taking to fight price gouging and counterfeit activities.
We're collaborating closely with our partners to protect citizens from those looking to exploit this crisis and we are working to deliver N95 respirators as quickly as possible.
Protecting the public from price gouging and fraud, legal action filed.
At 3M, we are continuing to take decisive action to protect the public from price gouging and fraud for respiratory protection equipment by filing a legal action today in the Ontario Superior Court of Justice. The defendants falsely affiliated themselves with 3M to sell N95 respirators at exorbitant prices during the pandemic. The N95 respirators were being sold for $17.00 each, more than five times the appropriate retail price.
To read more details about the legal action, read our full statement here.
We have not increased the prices we charge for 3M respirators as a result of this crisis. We are committed to maintaining our current pricing for equipment being used to help address the pandemic.
To fight this pandemic, we must have a united front and we encourage the entire distribution ecosystem to follow suit.
"At 3M we are working hard to continue to increase production of respirators for the healthcare workers who need them the most in the fight against COVID-19," said Denise Rutherford, 3M Senior Vice President, Corporate Affairs. "We are dedicated to putting a stop to those who are trying to cash in on this crisis and have taken legal action when we've identified illegal behavior in New York, California, Florida, Texas, and now Canada."
I'm proud to share that 3M is working with online retailers and technology companies such as Google, Amazon, and Facebook to identify and remove counterfeiters and price gougers from their sites and refer them to law enforcement authorities.
3M will donate any damages recovered to COVID-19-related non-profit organizations.
A united front is important, now more than ever.
Our commitment to support our citizens and those on the frontlines fighting this pandemic has never been stronger. We're working hard to protect and safeguard every Canadian as the world faces one of its biggest challenge in decades. We will get through this, together.
Stay in touch for the latest updates by signing up for our newsletter below.