How to choose the right industrial masking tape.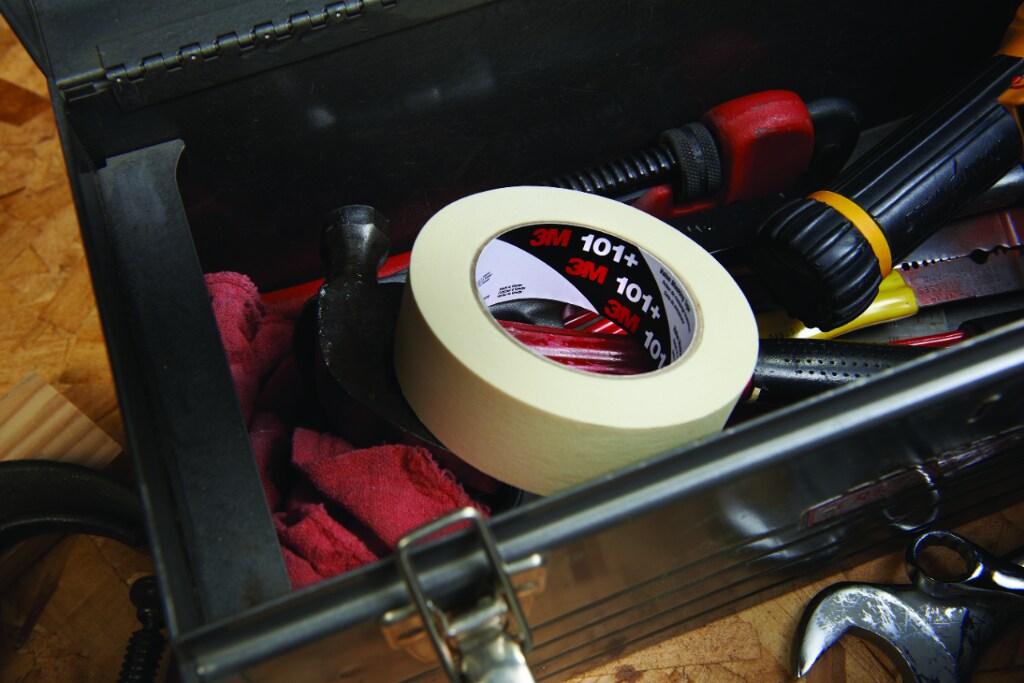 Manufacturers of high quality equipment, machinery and automotive expect perfection and precision at every step of the way. This includes getting that paint job done right! Risking the quality of an exceptional product with a masking tape that does not ensure clean removal, temperature resistance or effective bleed resistance can result in reduced customer satisfaction and ultimately can have a negative effect on your bottom line.
3M experts and engineers have spent years to determine the best product to fit your industrial masking needs. Whether it is strength you are looking for or durability to withstand extreme temperatures, 3M offers the right masking solution for your job.
But, how do you select the right candidate for the right job? How do you tell the difference between two products that might seem to have similar attributes? Below is a comparative resume of 3M™ Performance Yellow Masking Tape 301+ and 3M™ High Performance Green Masking Tape 401+.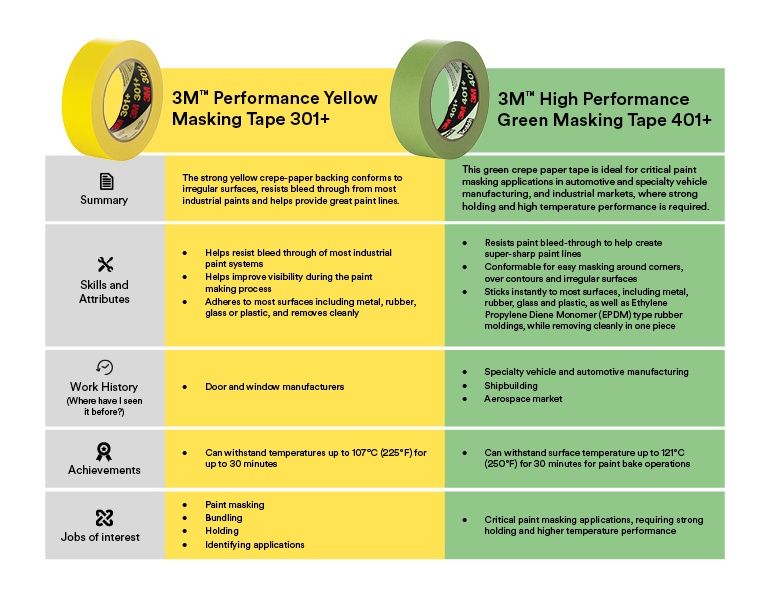 For more information on industrial masking tapes, visit: www.3m.ca/maskingmadesimple