Building a sustainable future: our actions to fight climate change.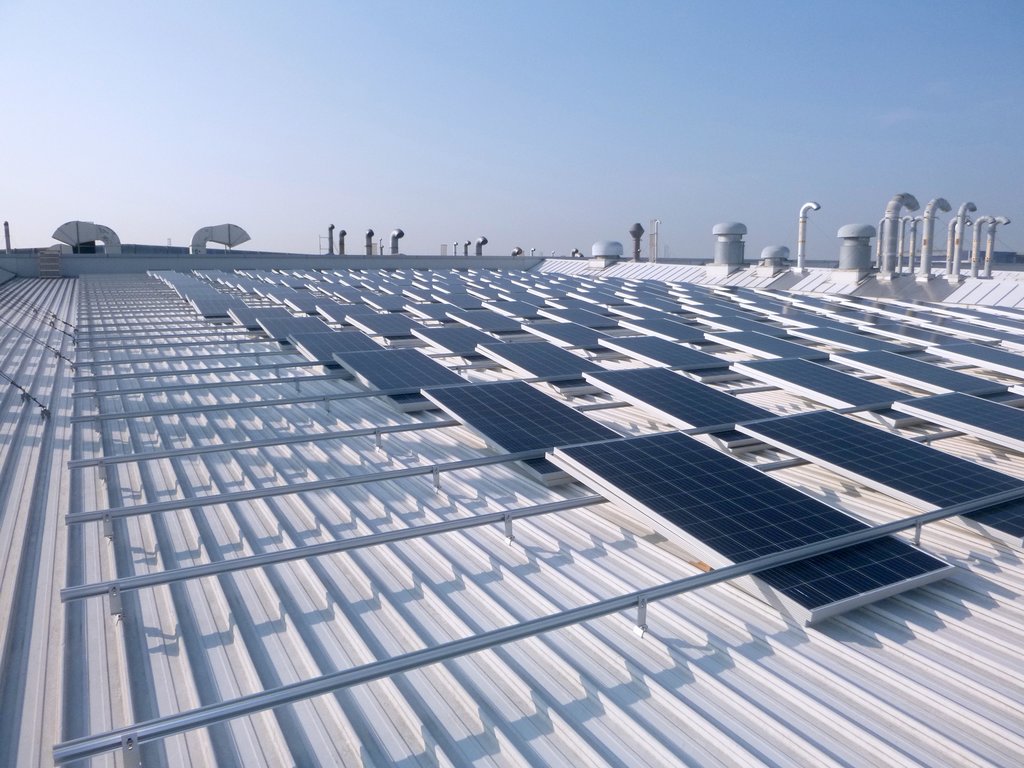 Climate change is an important environmental issue that affects us all.
As populations, economies, and standards of living grow, so do levels of greenhouse gases (GHGs), waste, and energy consumption.
As 3M Canada's Sustainability Leader, I've been working to identify ways that our organisation can combat climate change and make our facilities and manufacturing processes more sustainable.
We've created a comprehensive strategy that will help us actively take steps to build a more sustainable future. This includes actions like ensuring we reduce waste by manufacturing products that use renewable resources to support a global circular economy. We are also focused on inspiring people in our communities to create positive change through our corporate philanthropy programs like 3Mgives.
Taking action against climate change.
We're working to accelerate global climate solutions by identifying goals that will have a significant and positive impact on the future. These goals align with the United Nations 2030 Agenda for Sustainable Development.1 Of these 17 Sustainable Development Goals (SDGs), our focus is on helping to build sustainable cities and communities and to mitigate climate change so that our planet can support people and animals.
One of the most significant ways we can fight climate change is by reducing carbon dioxide (CO2) and energy usage. Carbon dioxide is produced by burning fossil fuels like coal and oil, which accounts for approximately two-thirds of GHG emissions. When these gases reach the Earth's atmosphere, they affect the global temperature and can create extreme weather and rising sea levels that ruin crops, destroy animal habitats, and cause severe flooding.
How we're using science and forward thinking to make the future brighter.
Over the last two decades, we've reduced GHG emissions in our operations by 68% globally.1 We have helped our customers avoid 17 million metric tons of emissions, comparable to taking over 3 million cars off the road. We are committed to helping our customers reduce their GHG emissions by 250 million tons of CO2 equivalent emissions through the use of our products.1 This goal aligns with the UN's thirteenth SDG to 'strengthen resilience and adaptive capacity to climate-related hazards and natural disasters in all countries.'
By 2050, we're aiming to have our entire global operations running on 100% renewable power, and our global headquarters has already switched to 100% renewable energy in 2019.1 We're making these changes to the way we operate to ensure that we use fewer resources and energy, produce less waste, and make our facilities more sustainable.
3M Canada is a global leader in energy efficiency. 3M was the first Canadian company to be certified to ISO 50001 enterprise system energy management standard, and six 3M manufacturing plants across the country have achieved this certification.
Since 2015, 3M Canada has increased energy efficiency by 18%, in part by installing solar panels at the London, Ontario headquarters.2 These 10-kilowatt solar panels went live in Spring 2019 and generated 12,000 kilowatt-hours by the end of the year.1 This has helped us progress towards our goal of conserving energy, and these panels serve as a daily reminder that we can all take actions to fight climate change. Our plant in Brockville, Ontario is also a leader in emissions reduction, and in our global operations we've reduced greenhouse gas emissions by 68%.2
Helping build sustainable homes and businesses.
We're using science to help our customers battle climate change in their day-to-day operations. While 25% of electricity worldwide comes from renewable energy,3 there is still much work to be done to raise this percentage. One way we can do this is by creating products that can help our customers reduce their energy usage. For example, 3M™ Window Films help keep heat/cooling in, so less energy is used in businesses and homes. Another solution is 3M™ Classic Roofing Granules, which keeps your roof cool while removing smog from the air. By addressing our customers' key concerns and creating a more positive world through science, we can take action today to make a more sustainable tomorrow.
Together, we can make a difference by living more sustainably.
In the fight against climate change, every action makes a difference. Whether it's carpooling to work, recycling goods you no longer need, or purchasing products from companies who make sustainability a priority, we can all do something to make the future brighter.
Sign up for our newsletter by filling out the form below to stay up to date on the latest sustainability news, products, and innovations.
References.
3M data on file.