FIRST Robotics Competition: delivering a brighter future.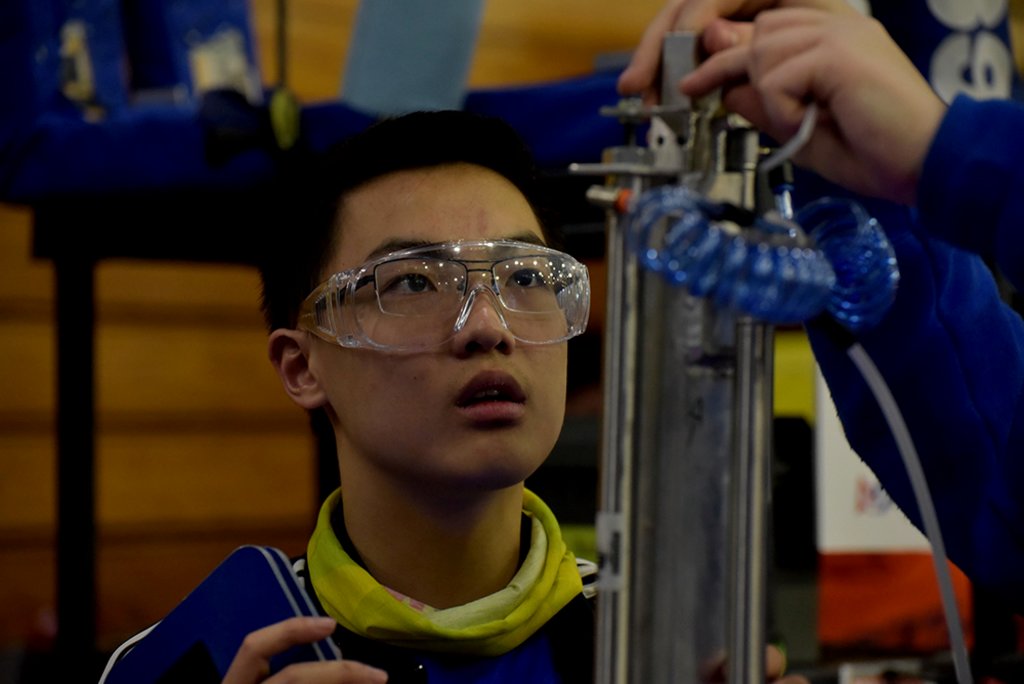 It's one thing to have a great idea. It's another to have the skills to realize it.
Research shows Canadians believe the future is bright. They are hopeful we will overcome challenges facing our environment and our economy, and they believe Science, Technology, Engineering, and Math – or STEM – will be key to our success. They just aren't sure how.
There is a gap between theory and practice. We have to find more ways to bridge it.
That's why we support the FIRST Robotics Competition here in our hometown Western University District. For us, this program is so much more than an investment in our local community – it's an investment in our future.
Watch: Students and scientists share how the FIRST Robotics Competition is unlocking a brighter future for all of us.
STEM education: the future is now – even if we can't see it.
When we think of STEM disciplines, we often think about big, singular discoveries that alter the course of our future. For example, in our recent State of Science Index Survey, almost half of Canadians said they believe those with a STEM education will deliver flying cars in our lifetime.
Inspiring though this is, these big goals can feel a bit beyond the reach of the average person. So we +shouldn't be surprised that almost half of today's students can't envision how science will play a role in their careers.
From the smallest objects to the biggest objectives, STEM disciplines are constantly at work improving our homes, businesses, and lives. And they will be the key to securing a brighter, more sustainable future.
Think about our Canadian manufacturing industry. The increasing role of technology and automation is completely changing how we go to market. For us to stay competitive, we need a steady influx of STEM-skilled workers for years to come.
That's why we feel so passionately about the FIRST Robotics Competition. This organization not only inspires students to pursue STEM education, but it actually equips them with the skills they need to pursue STEM careers.
First Robotics Competition: putting the impact of STEM education within reach.
The FIRST Robotics Competition is described as "the ultimate sport for the mind." At its core, it challenges student teams to build and battle industrial-sized robots. But the machine is just the beginning.
On a practical level, the FIRST Robotics Competition helps students build traditional, hands-on skills like CAD design, welding, programming, and electronics. They also learn how to manage their team operations, including fundraising, budgeting, marketing, branding, and communications.
More importantly, students build the high-order skills in which STEM education is rooted. This includes creativity, problem solving, teamwork, collaboration, and professional courtesy.
We know this works.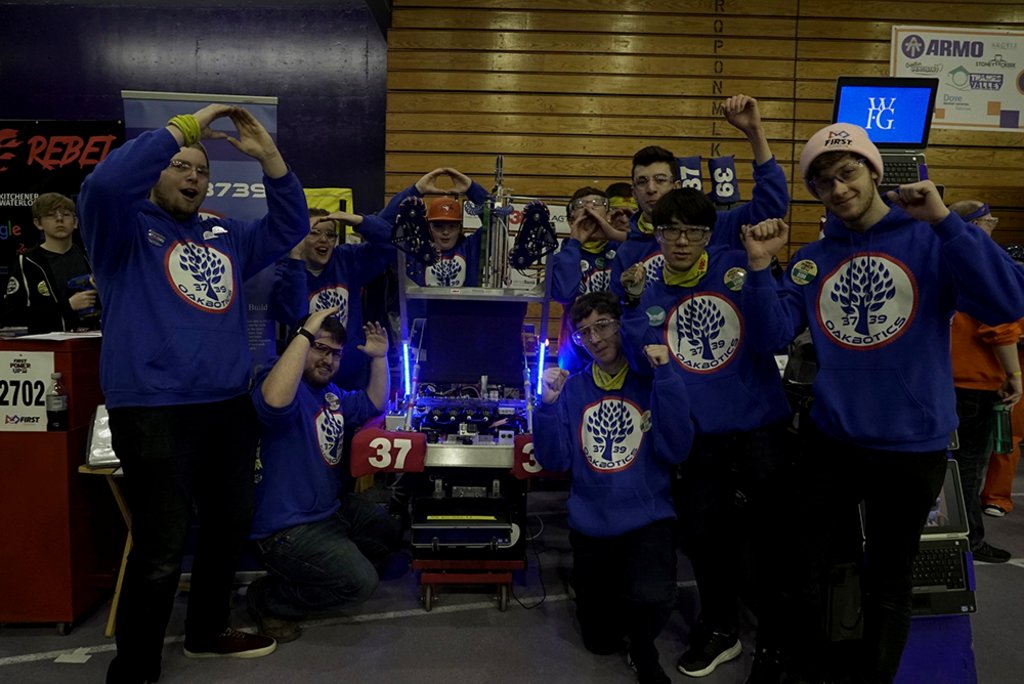 Research from FIRST Robotics shows students who participate in the program gain a better understanding of STEM disciplines and their impact on their lives, are more interested in pursuing careers in these disciplines, and are better equipped to lands these jobs.
For example, FIRST Robotics reports more than 75% of program alumni are in a STEM field as either a student or professional. The large majority also report gains in communication skills, conflict resolution, time management, and problem solving as a result of their participation.
Here in our hometown, we've seen this firsthand. Our own local alumni have gone on to work for market leaders in video gaming, software development, and manufacturing engineering.
Learn more: how today's investment in STEM education is delivering a brighter tomorrow.
The FIRST Robotics Competition is just one way we're investing in our future. But it can't be the only one. If we hope to keep Canada competitive, we must do more, now.
Find more ways we're helping to deliver a brighter future for all of us.