The history of industrial masking tape.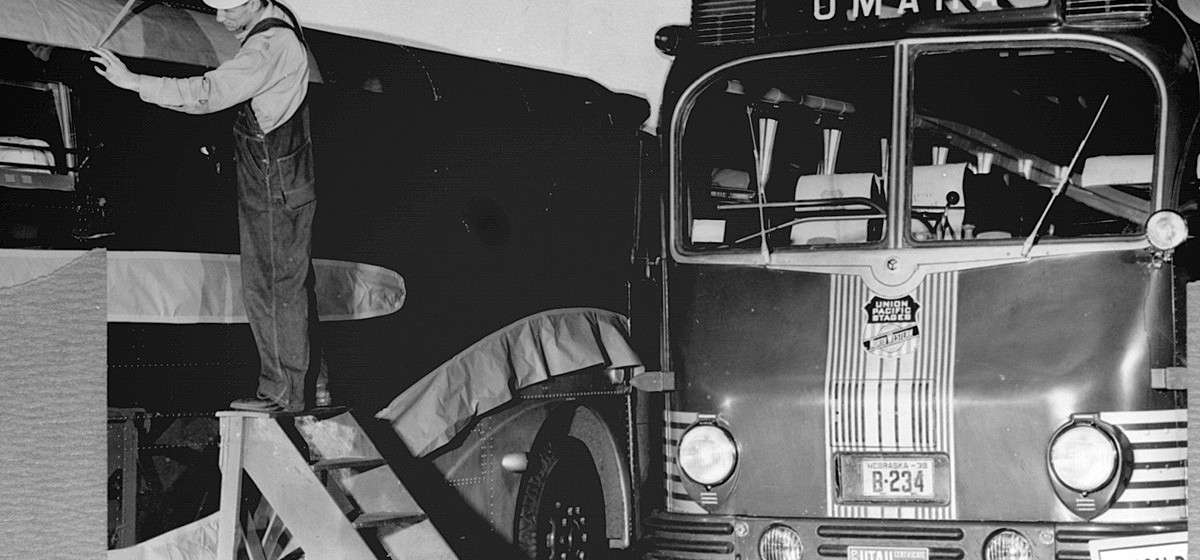 In the hustle and bustle on the plant floor, it's easy to overlook small details like masking tape. But don't be deceived.
Behind that humble roll of 3M tape is almost a century of R&D inspired by the people who use it.
Whether you're baking a coat of paint, bundling cords, or labeling a box, 3M Industrial Masking Tape has been thoughtfully formulated to go on easy, hold on tight, and remove cleanly.
It's a tradition that has been proudly championed for almost a hundred years, starting with the invention of masking tape in 1925 by 3M's Richard G. Drew.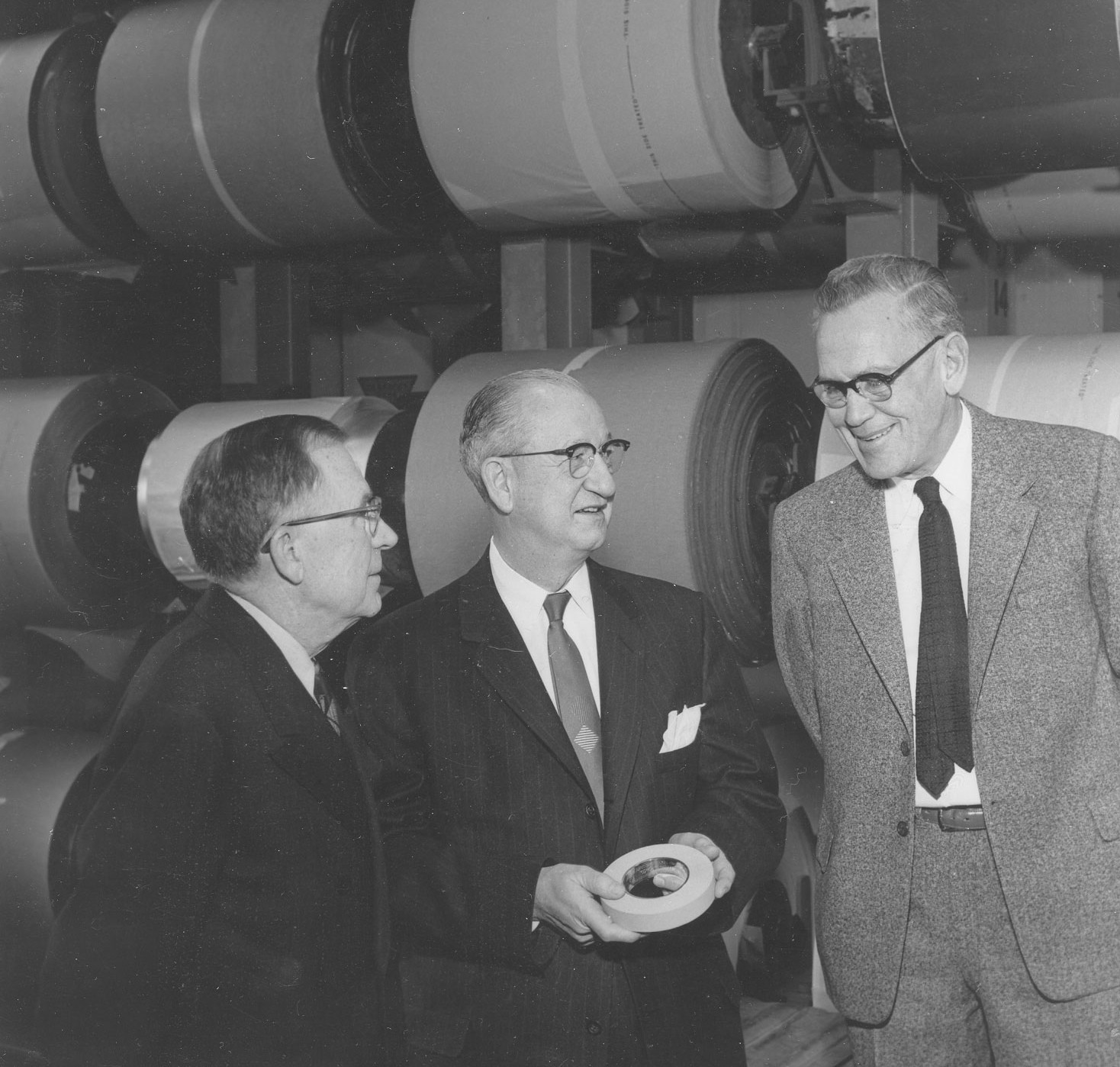 William L. McKnight marked the production of 3M's two-billionth role of tape in 1957. McKnight, left, is pictured with Herbert Buetow, 3M president, and Richard G. Drew, inventor of 3M's Scotch brand trans-parent tape and masking tape.
Masking tape: created to customize your ride: 1920's style
If you'd like to appreciate how far 3M Industrial Masking Tape has come, it makes sense to start at the beginning: in 1925.
The 'roaring 20s' were a time of prosperity and big changes, including a shift that made automobiles affordable, everyday necessities for the average North American. With the rise in popularity in car ownership, came the desire to jazz up one's ride with a custom paint job.
However, for those working in paint shops, perfecting the pinstripe without proper tape was a feat. Sometimes the adhesives stuck so firmly that trying to remove them ruined the paint job.
One morning, 3M employee Richard Drew was on a sales call with an auto shop – showing them samples of a waterproof sandpaper, when he heard an outburst of profanity from the shop floor, sparked by a ruined paint job.
Drew pledged that he would create a tape that would solve the problem.
After two years of experimenting with vegetable oils, chicle, linseed, various resins, glue glycerin and treated crepe paper he created Scotch® Brand Masking Tape. It adhered strongly and still came off easily, without damaging paint.
Customer driven innovation continues to push masking tape technology forward.
The world has changed a lot since the 1920's. In today's manufacturing landscape, you're working with high demands, complex procedures, and advanced materials – and time is money.
3M Industrial Masking Tape continues to provide tapes that meet the task.
From high temperature paint baking and pipe coating to marking and temporary holding, there's a 3M Industrial Masking Tape for your application. And with our line of easy-to-choose Masking Made Simple products, you can select the right tape for your job faster than ever.
Visit the Masking Made Simple website to browse by application and learn more.