Allergens and the changing global food safety landscape.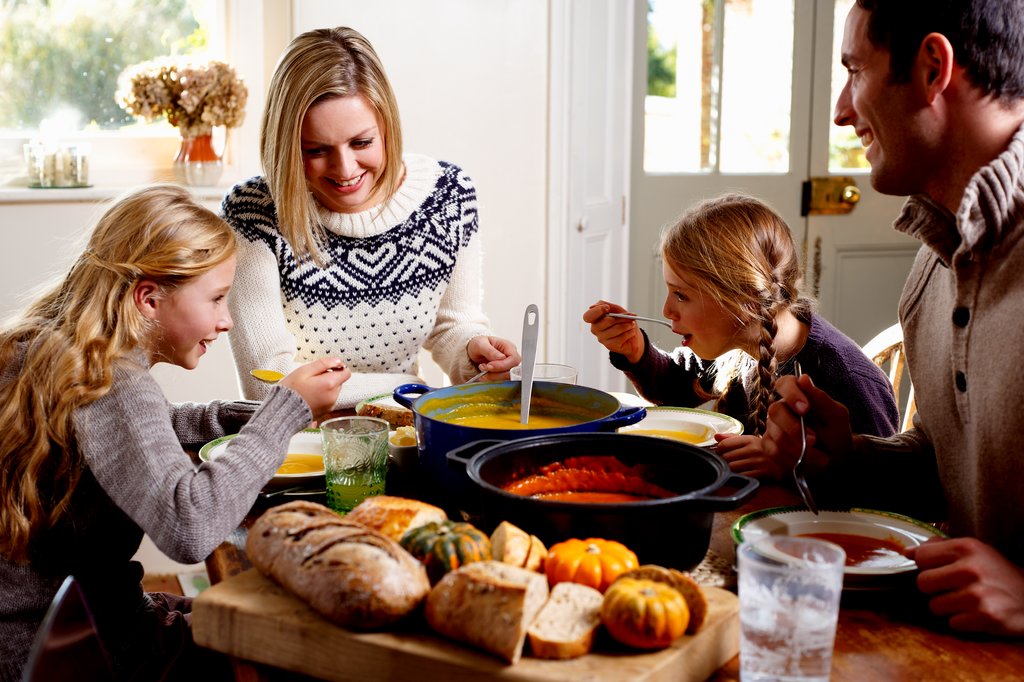 Certain foods contain specific ingredients that can trigger an immunologic reaction.
Some bodies overreact to those food ingredients, causing people to experience a potentially life-threatening reaction that has no cure.
2.6 million Canadians are affected by food allergies (CFIA, 2018), making food allergies a public health issue in Canada. All efforts must be taken to prevent the presence of unwanted allergens in food products.
The 'Big 8': flagging food allergens.
Governments are adding labelling regulations and moving towards establishing thresholds. In Canada, under "Health Canada's Position on Gluten-Free Claims," the regulatory limit is less than 20 ppm. Sulphites at "levels of 10 ppm or more must be declared," (Health Canada, 2019). To adhere to food safety regulatory requirements, like the new Safe Food for Canadians Regulations (SFCR) or Food Safety Modernization Act (FSMA) in the United States, and food safety standards like the Global Food Safety Initiative (GFSI) recognised schemes, manufacturers must implement an effective allergen control program, which includes documented procedures and policies to control cross-contamination of undeclared allergens in food products. Appropriate labelling, storage, and proper operational and cleaning procedures are key points of an effective allergen control program.
Health Canada, the Canadian Food Inspection Agency (CFIA), together with allergy associations and the medical community, have identified the priority allergens for Canada, which increases the "Big 8" priority allergens outlined by Codex Alimentarius. These priority allergens are:
Eggs
Milk
Mustard
Peanuts
Crustaceans and molluscs
Fish
Sesame seeds
Soy
Sulphites (the only non-protein-based allergen)
Tree Nuts
Wheat and triticale
In addition to the 'Big 8', Health Canada recognises the rising awareness to gluten sensitivities, and requires gluten sources to be declared by the grain name, such as barley, oats, rye, triticale, or wheat, on the labelling.1 Health Canada has also included sulfites as a priority allergen since they can cause similar symptoms to those of other food allergens.2 The European Union has also included sulfites as a priority allergen.
Allergens and recalls.
In the United States3 and Canada,4 over 40% of food recalls are the result of undeclared allergens. These recalls are caused by incorrect labelling or unintended contamination with food allergens.
To prevent cross-contamination and mislabelling during the manufacturing process, food producers must implement an effective allergen control program. As per the CFIA Food Safety Enhancement Program guidelines, this allergen program must include management procedures for development of new products, design of new labels, operational controls, production schedules, and cleaning of food contact equipment/utensils/ during production, among others. Within the allergen control program, allergen testing is a great tool to asses the cleanliness of the surfaces and validate the hygiene activities, as well as final product assessment.
Food allergen testing.
3MTM LFD Protein Rapid Kits are intended for screening for the presence of specific proteins in clean-in-place (CIP) final rinse water, environmental swab samples, ingredients, and solid and liquid products. These kits use qualitative measures that capture a "Yes/No" result for a specific allergen protein to a specific limit of detection in parts per million (ppm).
3M™ ELISA Protein Testing Kits are enzyme-linked immunosorbent-based assays. Positive results are indicated by a colour change reading from a colorimetric microplate reader. Results are proportional to the presence of the allergen protein in the sample. The ELISA method provides quantitative results.
Read the differences between lateral flow devices (LFD) and enzyme-linked immunosorbent assay (ELISA) here.
Using products such 3M's food allergen testing kits can help to prevent extensive repercussions associated with product recalls, such as tainted brand image, food waste, and economic downturn.
Learn more about environmental monitoring.
Download the full handbook by visiting 3M Environmental Monitoring to learn more about the importance of environmental monitoring and the steps you can take to be more proactive about food safety testing solutions in your facility.
For more information on our wide range of testing solutions, contact a representative by filling out the form below.
References.
Health Canada's Position on Gluten-Free Claims (2012). Retrieved from: https://www.canada.ca/en/health-canada/services/food-nutrition/food-safety/food-allergies-intolerances/celiac-disease/health-canada-position-gluten-free-claims.html
Health Canada (2017), Sulphites - Priority allergens, retrieved from: https://www.canada.ca/en/health-canada/services/food-nutrition/reports-publications/food-safety/sulphites-priority-allergens.html
J. Conway (2020), Leading causes of food recalls in the United States in 2019, retrieved from: https://www.statista.com/statistics/947726/leading-causes-of-food-recalls-us/
Health Canada (2019-12), Recalls & Alerts, retrieved from: https://www.healthycanadians.gc.ca/recall-alert-rappel-avis/
Food Allergy Research and Resource Program (2017). "Food Allergens – International Regulatory Chart. Available at: https://farrp.unl.edu/IRChart
Canadian Food Inspection Agency 2014. Food Safety Enhancement Program (FSEP) Manual.
3M Food Safety News. "Food Allergens: How Regulations are Changing the Global Food Safety Landscape." Available at: https://food-safety-news.3m.com/fsn/food-allergens-how-regulations-are-changing-the-global-food-safety-landscape/