A better alternative to traditional shipping products.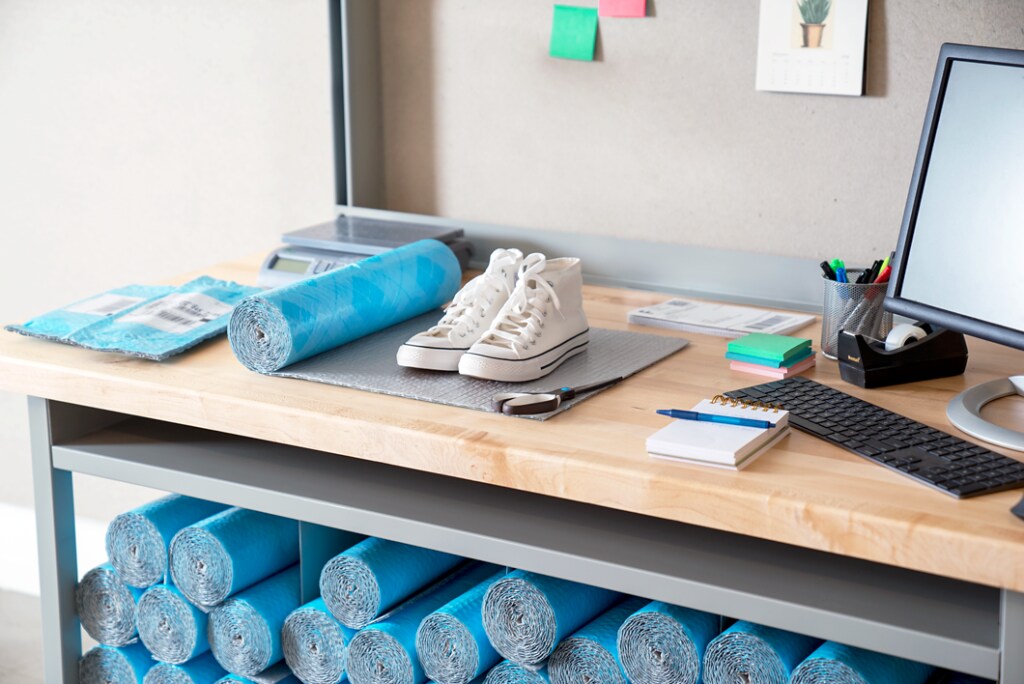 We've all received an item in the mail that arrives in an unnecessarily large box filled with bubble wrap, while the item sits buried in one corner.
Marketplace sellers must contend with the hassle and extra costs of one-size-fits-all shipping products. Boxes, tape, and fillers that are used for both large and small orders can add to your costs and assembling them is time-consuming. Adding to this, when you ship your product, you're likely paying more for shipping than necessary.
However, an easier solution has arrived. The Scotch™ Flex & Seal Shipping Roll is a shipping material that helps you reduce your packaging material costs, while also helping to keep your shipments safe and secure.
Six benefits of the Scotch™ Flex & Seal Shipping Roll.
Seals securely: Scotch™ Flex & Seal Shipping Roll uses a proprietary adhesive technology so it will stick to itself, not to your item. For best results, make a one-inch border and stick the grey surfaces together.
Helps protect the item: The roll is made of three layers to keep the contents safe. The first layer is water and tear resistant, while the second layer has a built-in cushion, and the third uses reliable adhesive technology. These layers help create a snug fit around the item to reduce movement during shipping.
Saves time: The material is a deconstructed padded envelope, so all you need to do is cut it to size, insert the item, seal the edges, and send it out for delivery.
Requires less space: Storing boxes and shipping materials takes up too much space in your office or warehouse. Scotch™ Flex & Seal Shipping Roll takes up to 50% less space than other shipping materials, so you can store it away and make better use of that space.
Less waste: Eliminate the need for tape, fillers, and boxes. All you need is a pair of scissors to get the job done.
Customizable sizes: Measure and cut the exact size you need to keep the items inside secure. Scotch™ Flex & Seal Shipping Roll is available in 15-inch and 20-inch rolls and allows you to pack up to 50 items per roll.
How to use the Scotch™ Flex & Seal Shipping Roll to ship products.
Scotch™ Flex & Seal Shipping Roll is an all-in-one solution that does the same job as boxes, tape, and fillers, but with up to 50% less supplies, time, and space. It's easy-to-use and takes just three steps to wrap your item.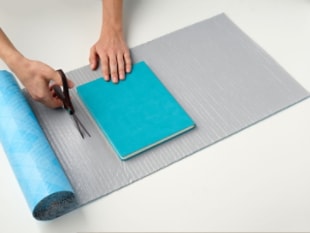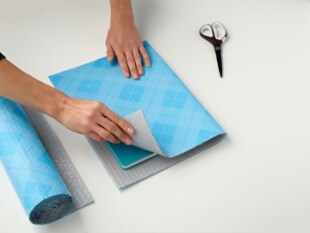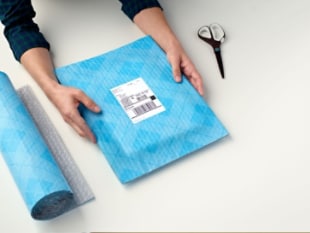 A simpler shipping solution is within reach.
An easier way to ship that helps you cut down on time, space, and waste can help you get products out for delivery quicker. The Scotch™ Flex & Seal Shipping Roll is just one such solution that can help you optimise your shipping process.
To receive more information about Scotch™ Brand products and this shipping material, as well as other innovative products, sign up for our newsletter at the bottom of this page.