Is your sign on the same wavelength?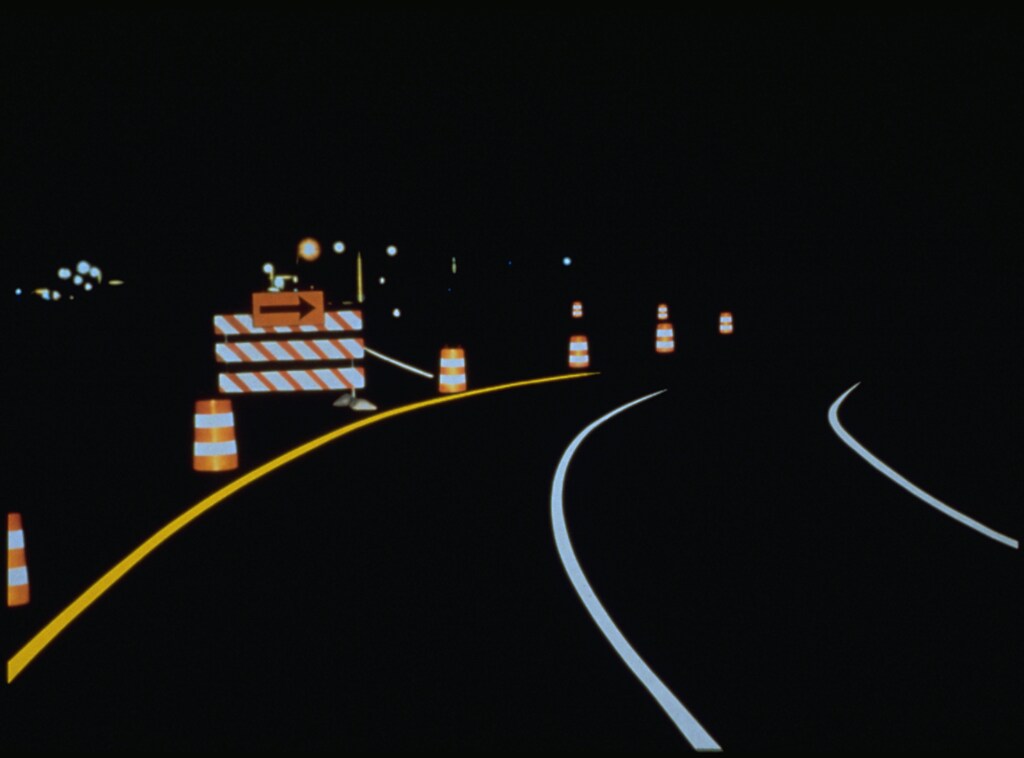 When should you be concerned about enhancing road sign visibility? For many people, the first thought that comes to mind is "at night." However, adverse conditions can affect visibility at any time – including dawn, dusk and on overcast days – meaning that enhanced reflective signage can be just as important during the day as it is as night.
Fluorescent colours work overtime to increase reflectivity
Not only are fluorescent colourants more visible because they are very intense, they also have a unique property that makes them appear different to the human eye compared to regular colours.
Normally, when light/energy leaves the sun, it travels in a wide range of wavelengths, some of them visible to the human eye, some not. When this light/energy eventually strikes a surface, some of it is absorbed by the object and some is reflected into the human eye, which interprets this reflected electromagnetic radiation as colour.
The power of fluorescence is the ability to take some of the invisible shortwave light/energy and re-radiate the energy as longer, visible light waves.
In short, fluorescent colours fluoresce, or "glow," because they turn invisible waves of energy into visible waves of light.
Particularly effective for traffic signing
Because the natural light that reaches us at dawn, during evening twilight, and through overcast skies contains more of the shorter waves, fluorescent colours appear even more visible to the human eye under those conditions.
This is why fluorescent traffic signs are especially effective during adverse daytime driving conditions.
3M™ Reflective Sheeting: Fluorescence combined with high performance reflectivity
3M applies fluorescent colours to 3M™ Diamond Grade™ Reflective Sheeting.
The high performance reflectivity and superior angularity of Diamond Grade™ Reflective Sheeting, combined with the high visibility of fluorescent colours assures maximum visibility for traffic control signs in the places and at the times they are most needed.
Suggested uses are:
Fluorescent yellow for warning signs – product number 4081
Fluorescent green-yellow for school zones – product number 4083
Fluorescent orange for construction work zones – product number 4084
Details can be found on the 3M Website 3M.com/roadwaysafety or contact 3M by phone 1-800-3M HELPS or email innovation@3M.ca.