Which tool is helping BCCSA teach the next generation of traffic control persons?
The British Columbia Construction Safety Alliance (BCCSA) provides over 40,000 employers with no-cost safety training, consultation services and resources to help them improve safety for approximately 180,000 workers in B.C. As part of their Traffic Control Person training course, BCCSA instructors use samples of 3M™ Reflective Sheeting to aid students in identifying the differences in ASTM sign sheeting standard requirements and the advantage of fluorescent reflective signage on enhancing worker safety.
BCCSA: Providing training and resources to help construction workers make it home safe
The BCCSA's mission is to engage BC construction employers and assist them in creating a culture of safe work. As part of the wide-variety of health and safety services that they offer, BCCSA's two-day intensive Traffic Control Person training program provides training to over 6000 students each year.
Sarina Hanschke, BCCSA Traffic Control Program Quality Assurance, shared her insights on the challenges facing roadside workers – Traffic Control Persons (TCPs) – in British Columbia today, and what's being done to help them complete the job and get home safe.
Traffic Control Persons face physically and mentally demanding work
"As Traffic Control is often an entry-level position, those who are beginning work in this position may not have a wealth of experience in construction when they begin this physically and mentally demanding role," says Sarina.
Traffic Control Persons face:
Demand to quickly set up and tear down site safety equipment.
Inclement weather
Long shifts
Working in close proximity to passenger and construction vehicles.
Safety issues facing Traffic Control Persons are serious
"Worker training is very important, but so is equipment, weather, the time of day and the length of the shift, etc. Traffic Control Persons battle fatigue, as well as getting the motorist's attention. With the aging population that may experience reductions in visual acuity and a demographic more geared towards being distracted behind the wheel – there's a lot to consider."
3M™ Diamond Grade™ DG3 Fluorescent Sheeting illuminates the value of a visible sign
As part of their effort to provide students with the right lessons in the right format, BCCSA instructors work hard to use the right tools and resources for all kinds of learners.
Because students love visual demonstrations, part of the Traffic Control Person course format now includes a 3M sample cards that show the difference between different levels of reflective signage.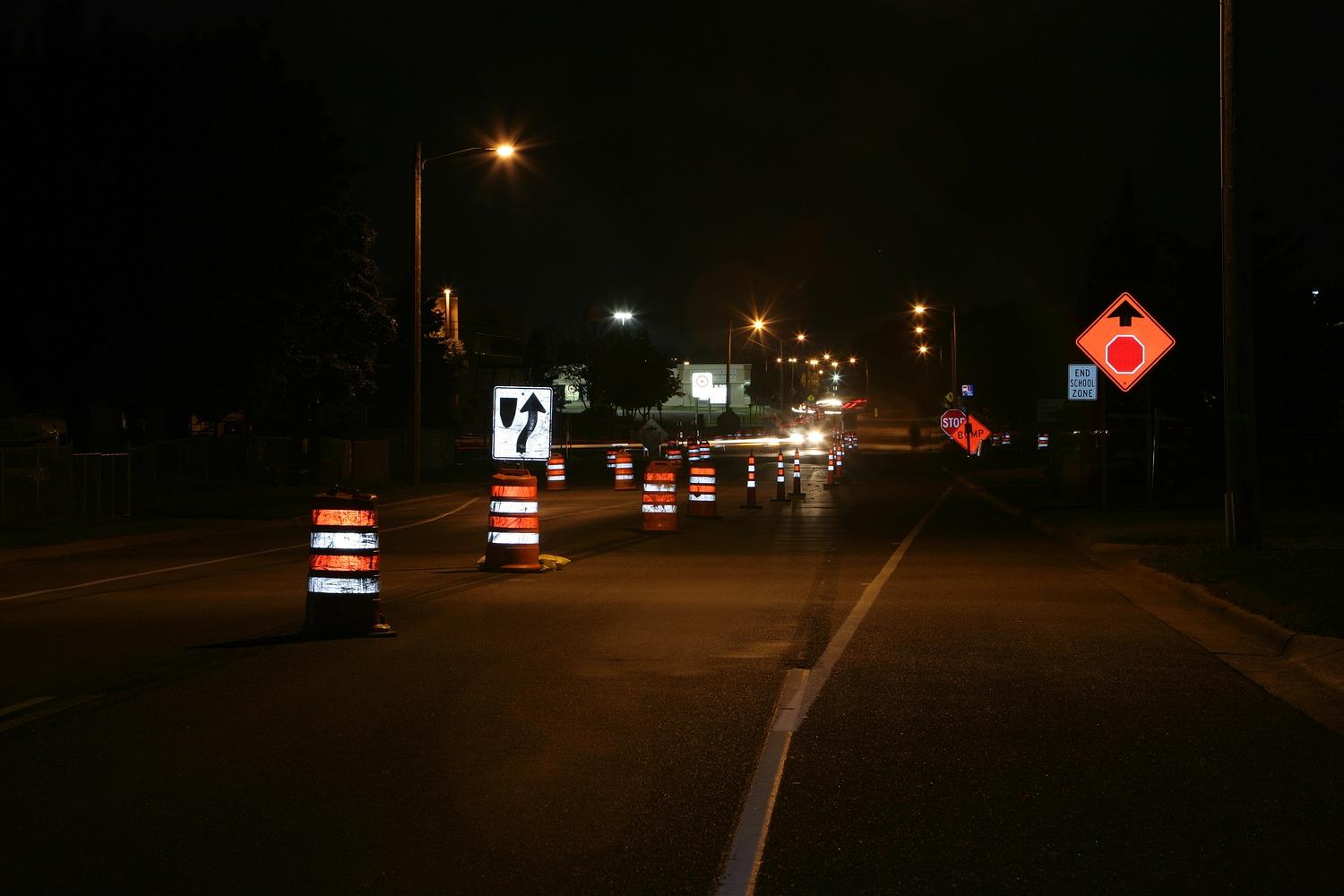 ​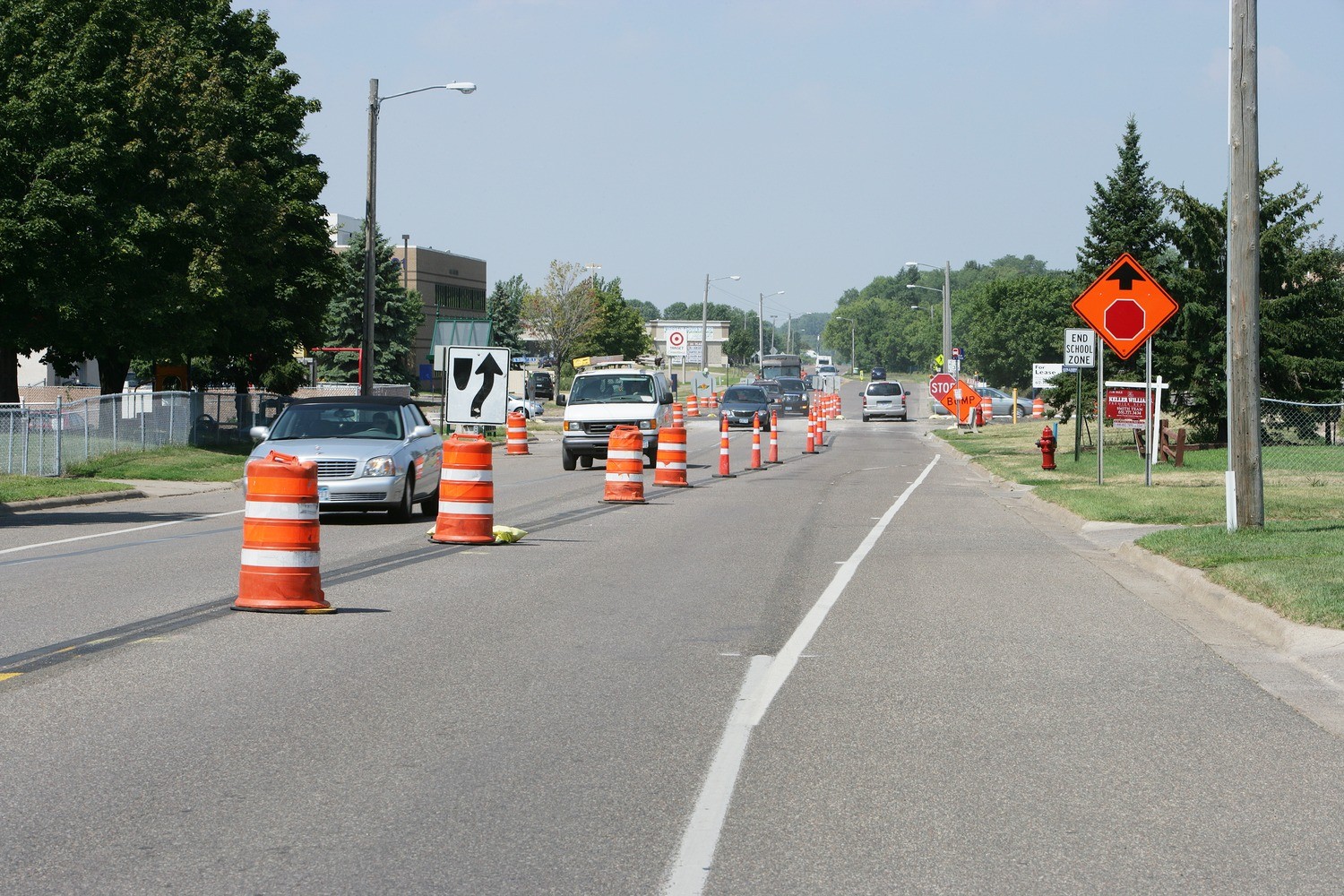 "Advance Warning Signs are critical to the safety of roadside workers," says Sarina. "It's alarming to see poorly maintained or non-compliant signs on the roadway. During the day it (the sign) can appear completely fine, but nearly invisible at night when visibility is paramount."
Sample cards show the difference between fluorescent versus non-fluorescent reflective sheeting
Sample cards were given from 3M that demonstrate the benefits of fluorescent versus non-fluorescent reflective sheeting. While reflective sheeting can assist with visibility during dawn, dusk and night, it requires drivers to have their headlights on.
Fluorescent reflective sheeting provides enhanced visibility regardless of headlights, especially during dawn, dusk and even inclement weather conditions. This sheeting satisfies the requirements of ASTM type 9 sheeting which is the standard requirement for construction and Maintenance signage in BC."
For example, the (illustration/photograph) below allows learners to see with their own eyes, the difference between 3M™ Engineer Grade Workzone Sheeting (CW84), 3M™ High Intensity Prismatic Sheeting (3934) and 3M™ Diamond Grade™ DG3 Sheeting Fluorescent (4084).
Can you see the difference?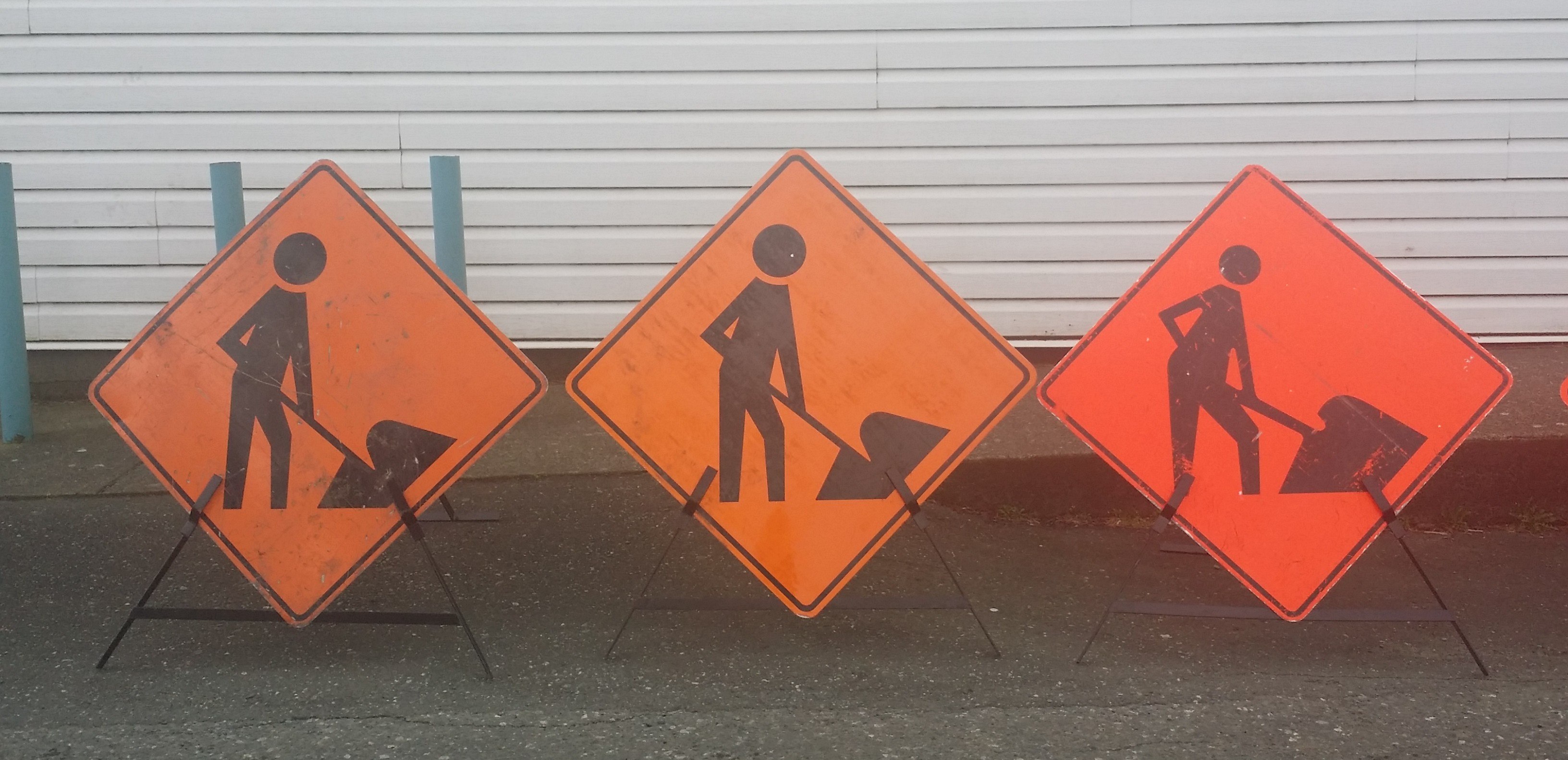 Sarina and the BCCSA work closely with their instructors to ensure the course gives students the right teachings in the right format.
"Our instructors care deeply about their students, says Sarina. They want to provide them with the best knowledge and resources. If one of their students ends up getting hurt on the job, the instructors take it personally."
If you care for your safety signage, it is better able to care for you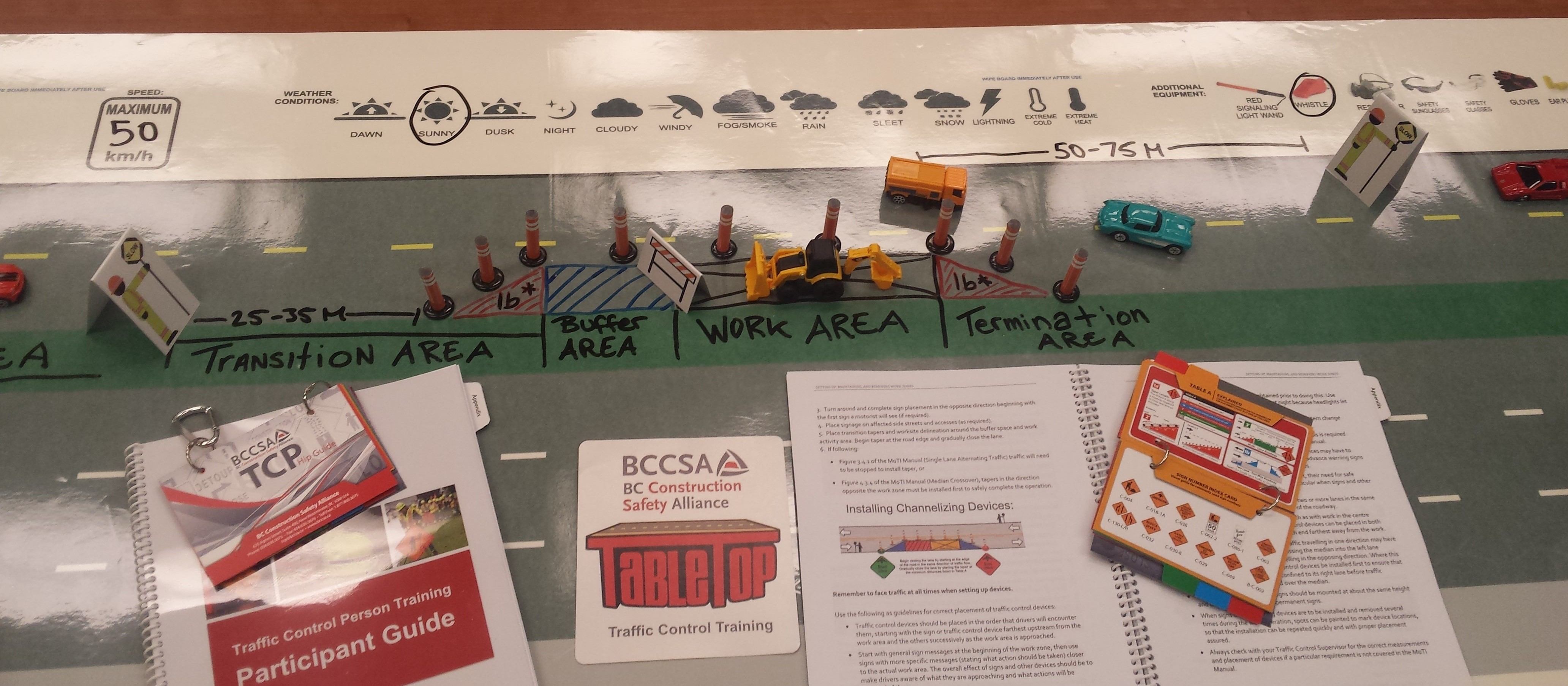 According to Sarina, if you don't educate students about properly caring for signs it can translate into calamity on the roadway. At the very least, traffic control devices should:
Fulfill a need -Used according to their specifications
Command Attention – Properly maintained Clean and reflectorized and -, not marred or bent
Convey a clear and simple meaning – Placed neatly in a visible locations giving motorists positive guidance and the least amount of confusion,
Provide adequate time for a proper response – placed at appropriate distances in consideration of speed, weather, and road conditions so motorists can perform the desired actions
Command Respect – if all the above requirements are met, respect will be returned from the road user.
Proper training combined with proper use of advance warning signage and traffic control devices can help workers make it home at the end of the day
"In my opinion, at the end of the day, proper training combined with effective use of traffic control devices/signage directly translate into a worker's ability to make it home safe," she says. "The human body is no match for speeding metal, so we must provide them with concrete knowledge of engineered traffic control standards and fundamental principles and how to apply them in the constantly changing site specific work environment."
"It's rewarding to see the students' journey. They're nervous at first, but then you see them have those 'ah-ha' moments where they discover how important safety is or how to locate and apply a standard or concept. You see their pride and confidence as they go through their practical exam."
"It's a neat feeling to know that you're giving them everything you can to be safe out there. You know that you've changed that person's mind on the gravity of the role and responsibilities and the degree of risk a TCP has on the roadway."
Learn more about 3M reflective sheeting
Visit the BCCSA website www.bccsa.ca.