How sterilization tape forms a bond between sterilization techs and health care providers.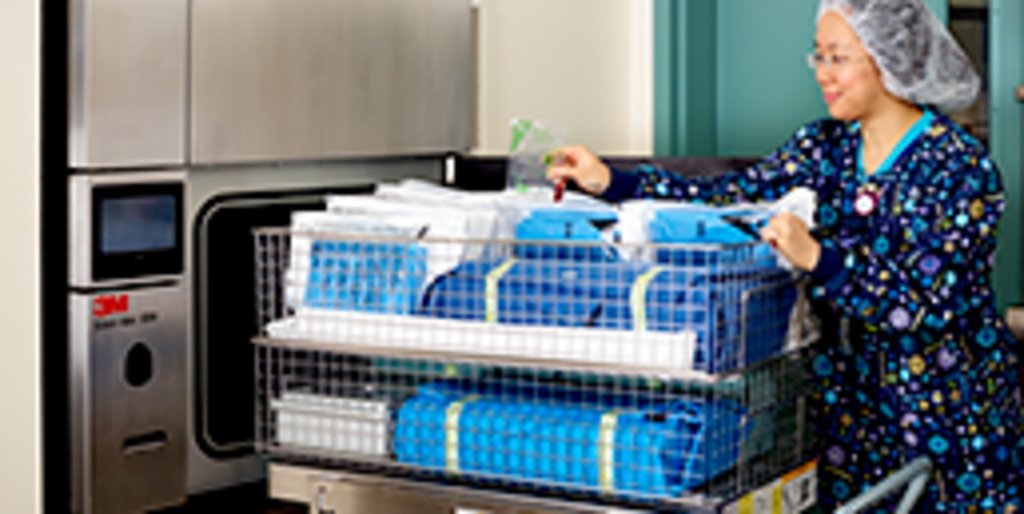 3M™ Comply™ Indicator Tape provides an important visual cue that speaks to Sterile Reprocessing Departments and the Surgical Suite alike
In the increasingly high-tech world of health care, tape may not seem like a big deal – but when it comes to the tape you use to wrap your pack for sterilization, it's the small details that matter most.
In the Sterile Reprocessing Department, you put careful detail into each and every pack, from the layout of the instruments to the way you place the careful folds as you wrap: each step is important. And the tape you use is no different.
The indicator tape that you use to wrap each pack serves as one of the first sign posts on the sterilization journey, telling you whether or not the pack was exposed to the right conditions. This important visual cue speaks volumes to the surgical suite too – providing a visual check mark and instilling confidence that the pack was processed right.
Sterilization Indicator Tape shows when packs have been exposed to the right conditions
The chemical indicator ink printed in a diagonal striped pattern, changes colour or turns darker when exposed to steam.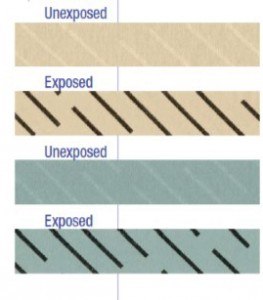 3M™ Comply™ Indicator Tapes 1322 and 1355 are exposure monitors that not only seal packs securely, but also provide at-a-glance visual assurance that the package has been exposed to the steam sterilization process. They are Type 1 Process Indicators (as defined by CAN/CSA-Z11140-1-07 (R2012) and their purpose is to differentiate between exposed and unexposed packs.
3M™ Comply™ Indicator Tape: Made with care, because the details matter
As valuable members of the health care team, you keep patient care top of mind. You're always on the lookout for the best products for your patients.
That's why 3M™ Comply™ Lead Free Indicator Tape for Steam Sterilization has been formulated to be latex free, lead-free and solvent-free.
Learn more about these important features.
About 3M™ Comply™ Indicator Tape:
Available in two adhesive types: one for all wraps, another specifically for disposable wraps.
Health care providers with latex allergies can feel confident that 3M™ Comply™ Steam Indicator Tapes are latex-free
Does not require hazardous waste disposal
Convenient, individually wrapped, easy-to-open rolls
Redesigned packaging uses up to 30% less plastic
Comply Steam Indicator Tapes feature a stretchable backing that minimizes tape "pop-off" during sterilization
Can be written on or labeled with pre-printed labels, such as 3M™ Comply™ Sterilization Load Labels.
Indicator tape that works on fabric or disposable wraps
3M™ Comply™ 1322 Steam Indicator Tape is designed for use on all wraps except polyester. Provides a secure seal and is easy to remove from reusable wraps without adhesive residue.
3M™ Comply™ 1355 Steam Indicator Tape is specifically designed for use with disposable wraps. It features an aggressive adhesive to secure packs during and after processing
Learn more about 3M™ Sterilization Solutions
Healthcare facilities around the world have relied on these easy-to-use, economical indicator tapes for more than 60 years. However, 3M™ Comply™ Steam Indicator Tapes are one of the "Core Four" 3M sterilization products. By standardizing on the Core Four, and following CSA and AORN recommended standards and practices, you can be confident that you are doing your best for your facility and its patients.
To learn more about 3M™ Sterilization Solutions, obtain the newest catalogue and join our mailing list community, please fill out the form below.