3M Canada's response to COVID-19.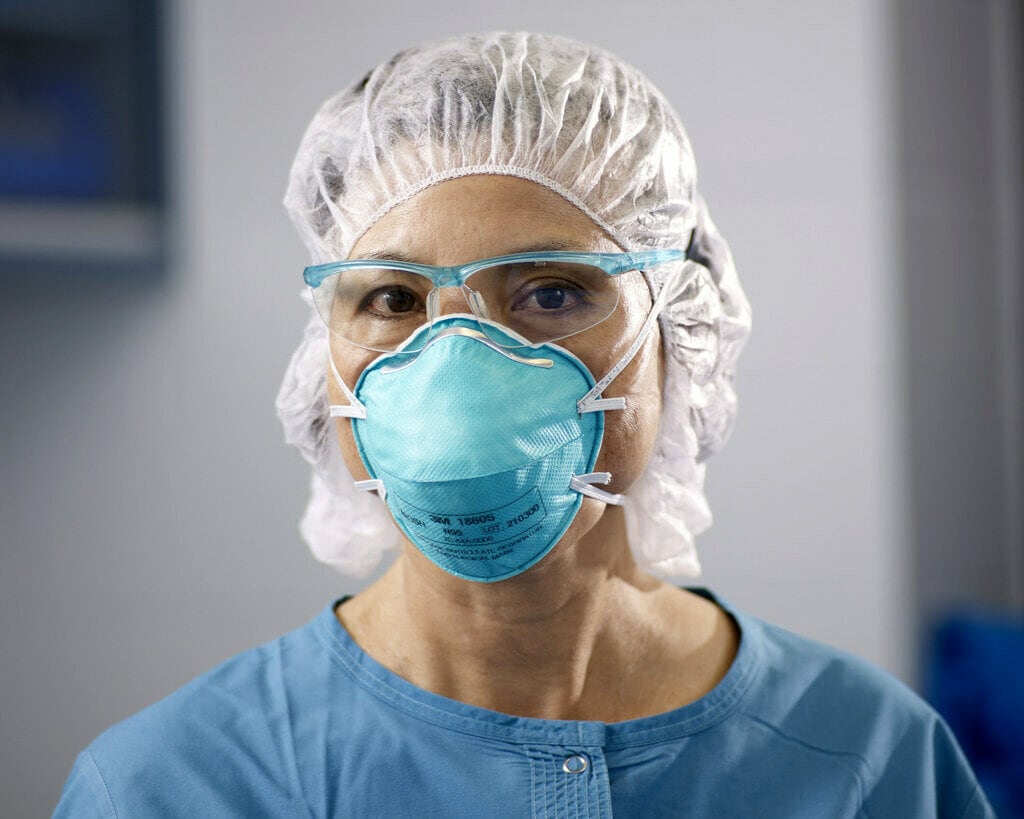 Every action counts.
We are facing an unprecedented time of need and the COVID-19 pandemic is affecting us all. We all have an important role in containing this pandemic and I'm pleased to see governments, businesses, non-profits, and individuals act with unity and help protect one another. There's more work to be done and we all need to continue to look out for each other.
At 3M Canada, our highest priority is the safety of our people and the public, especially healthcare workers and first responders who are selflessly contributing to the global fight to counter this pandemic. We know we have a unique and crucial responsibility in pandemic preparedness and response, and here's what we are doing to respond to COVID-19.
Ramped up production and supply of N95 respirators.
In an effort to meet the demand of N95 respirators, we have already doubled our global output rate to more than 1.1 billion per year, or nearly 100 million per month.
We are now focused on increasing that global capacity to almost 2 billion respirators within the next year. That kind of output requires our manufacturing lines to run around the clock, seven days a week, and we are hiring new staff, adding shifts, and activating more production lines.
At this time, 3M does not manufacture N95 respirators in any facility in Canada. We have, however, doubled the amount of N95 respirators brought into the country during the first three months of 2020.
We are doing all we can to continue to increase the supply of N95 respirators in Canada to support our healthcare workers, first responders, and those in critical infrastructure roles.
Prioritizing healthcare workers and first responders for respirators.
Ninety per cent of N95 respirators coming into Canada are now designated for healthcare workers and first responders, with the remaining deployed to other industries also critical in this pandemic, including energy, food, and pharmaceutical companies.
In addition, respirators are being distributed across all Canadian provinces including ones that are hit hardest by COVID-19. To better prepare and plan our supply chain, we are meeting with all provincial authorities on an ongoing basis to identify what steps we can take to help combat this rapidly changing situation.
"I see the pleas from our heroic doctors, nurses and first responders for the respirators and other equipment they desperately need. I want people to know we are doing all we can to meet the demands of this extraordinary time and get supplies from our plants to where they're most needed as quickly as possible." - Mike Roman, Chairman of the Board and Chief Executive Officer at 3M.
Maintaining the status quo on prices for our range of respirators and medical solutions.
3M pricing on all medical supplies including N95 respirators have remained exactly the same as they were before the pandemic. We are committed to keeping our current pricing for equipment being used to help address the pandemic. I strongly encourage the entire distribution ecosystem to follow suit.
A common mission unites us all.
The massive impact of the COVID-19 pandemic is undeniable.
We are striving to provide support in every way possible. For instance, when Canada moved to bring 237 citizens home to Trenton for quarantine who were on board the Princess Cruises' Grand Princess, 3M supported these efforts. We allocated products for healthcare and emergency services to ensure these essential workers were protected while they supported Canadians in quarantine to return home safely.
Similarly, we are working with our Canadian partners to facilitate donations of our respirators that are currently in their inventory to frontline workers. We have secured over 100,000 respirator donations as of March 2020, with the first delivery being made to the Toronto Fire Department.
We take pride and are guided by our legacy of applying science to battle the challenges facing our world, including COVID-19. We are in this together, and we will continue to do all we can to help protect lives and get the world through this phase. We at 3M Canada would like to express our gratitude to all first responders and healthcare professionals for their tireless work during this exceptional time across the globe.
We will continue to provide updates as they become available. Stay in touch by signing up for our newsletter below.