Faster working biological indicators for hospital reprocessing departments.
As the vital hub that provides sterile surgical instruments, Medical Device Reprocessing Departments are under pressure to provide rapid turn-arounds on sterilized equipment.
Any delay in getting the right surgical instruments to the operating suite can cascade into longer waits for surgeries – meaning wasted time, extra expense and unnecessary frustration for patients and health care professionals alike.
But despite the timing pressures, ensuring that equipment is properly sterilized is a crucial step that cannot afford to be missed.
Improperly sterilized equipment can lead to catastrophic results, including dangerous surgical site infections for patients.
Biological Indicators (BIs) give you confidence that your instruments are sterile
Biological indicators (BIs) provide the only direct measure of the lethality of a sterilization cycle (i.e. that the cycle has killed living organisms) because BIs contain actual living organisms.
If the spores are killed by the sterilization cycle, you have a direct measure of an effective sterilization process. No other sterilization monitoring tool offers you this confidence.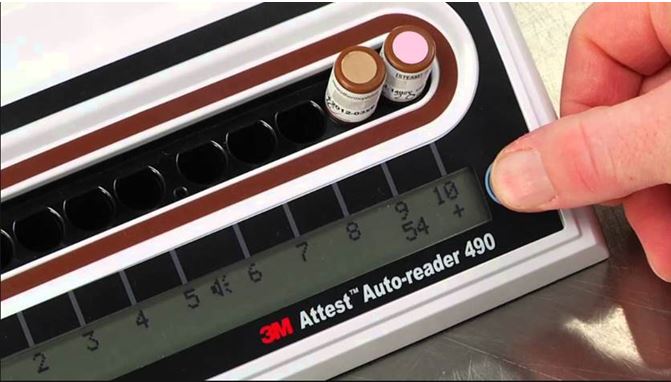 Get true biological results fast with 3M™ Attest™ Super Rapid Readout Biological Indicators (BI) and put your instrument turn-around speed into overdrive
Every minute counts. But once the sterilization cycle is done, you have to be confident that it's been done properly.
About 3M™ Attest™ Super Rapid Readout Biological Indicators (BIs)
Uses the same technology that hospitals have trusted for years, but is now optimized to deliver faster results.
Results in 30 minutes for gravity displacement cycles.
Results in 1 hour for vacuum-assisted cycles.
Attest™ Super Rapid Readout BIs helps healthcare facilities meet Canadian Standard Association (CSA) sterilization monitoring requirements.
No added enzymes.