3 essential activities for scheduled maintenance.
We know summer is an important time of the year for Canadian manufacturers. Many industrial facilities rely on these months to manage and perform preventative maintenance on facilities and equipment. Done right, this can help reduce expenses and boost productivity.
Do you have the right tasks on your industrial summer shutdown list?
Three essential maintenance repair and operations activities for industrial facilities.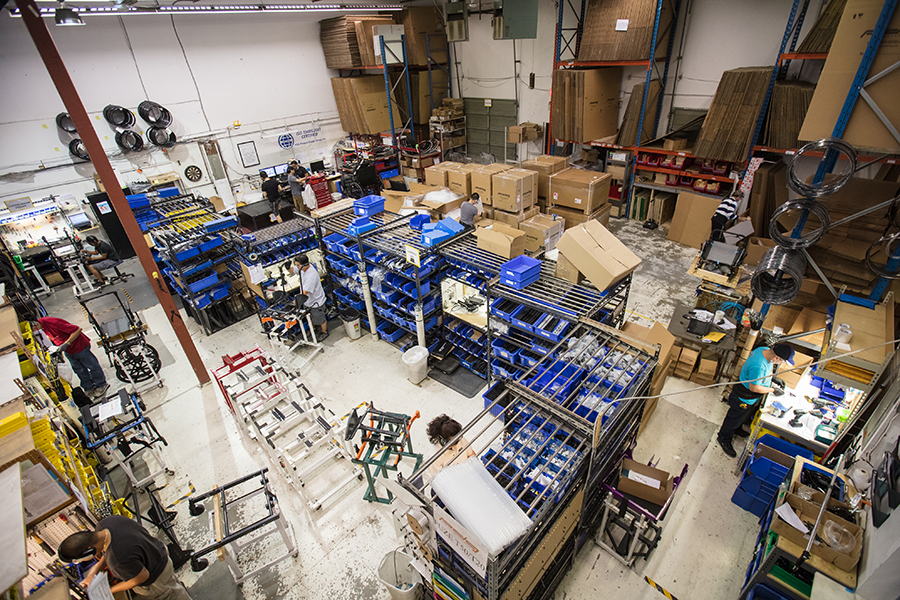 Summer shutdown can be an excellent time to perform maintenance operations without the added pressure of managing slow-down or shutdowns of the assembly line. You can use this time to tackle everything from a process overhaul to tiny touch-ups.
But to make the best use of the downtime, here are three industrial facility maintenance operations you can count on to help prevent production challenges during peak manufacturing season:
Sealing: Worried about filling up gaps in old industrial floors? Seeping fluids are bad news for many materials in your manufacturing plant. I recommend using sealants, like a 3M™ Polyurethane Sealant 550, as part of your maintenance checklist to help keep spills and leaks contained.
Cleaning: A question that can come up during maintenance operations is how to remove sticky residue. Left-over residue on your machinery can slow down the production process, and also damage the quality of products being produced. An industrial adhesive remover, like 3M™ Adhesive Remover 6040, is ideal for cleaning greases and heavy oils from machinery. It can also be used for surface preparation prior to painting, bonding, coating or further processing of parts
Bundling and securing: In an industrial facility, it's important to make sure pallets and cargo are stacked and organized safely. A reinforcing tape, like the Tartan™ Utility Filament Tape 8934, can be a good solution. This type of tape can help enhance inventory and raw material organization - ultimately contributing to a boost in productivity.