3 easy steps for taking dental impressions.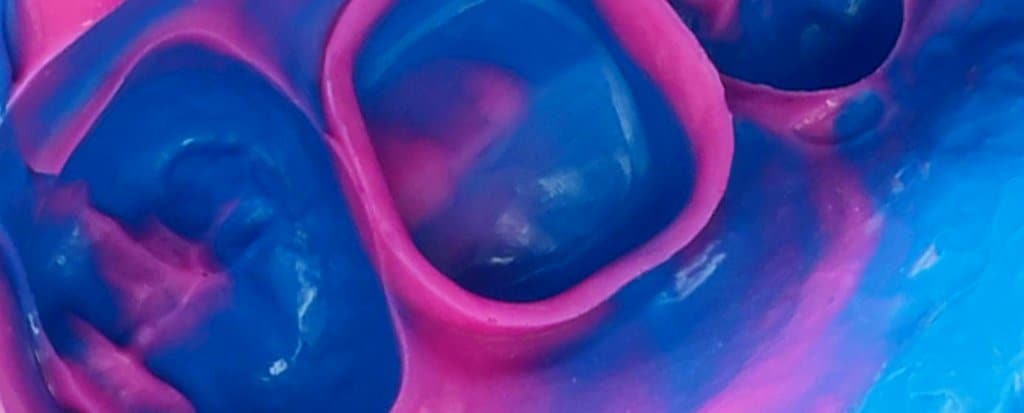 The dentist's office can be unpredictable. Patients come in with varying degrees of tooth trauma – their teeth could be fractured, broken, cracked, or chipped.
With your already hectic schedule, the last thing you want is to redo a dental impression because your first one wasn't accurate.
How can you avoid issues like distortions, voids on margins, drags and pulls? To reduce the opportunity for error, you may want to consider simplifying your dental impression procedure.
10 golden rules for the perfect dental impression. Find out.
For more than 50 years, you have trusted 3M's clinically proven* line of dental products to help strengthen your practice. From enhancing your office's functionality with our digital technology to improving restorative solutions with 3M digital materials, we've helped make work easier for you and your patients.
Now here's how we're doing the same by simplifying your dental impressions.
3 easy steps for taking good dental impressions
As a dentist doing crown and bridge procedures, there are three things you need to help ensure that the first impression you take is the only one you need:
Control
Accuracy
Speed
We've taken these three needs and used them to simplify the process of taking good dental impressions, while also helping to minimize discomfort for your patients.
Here's how to take a good dental impression in just 3 easy steps.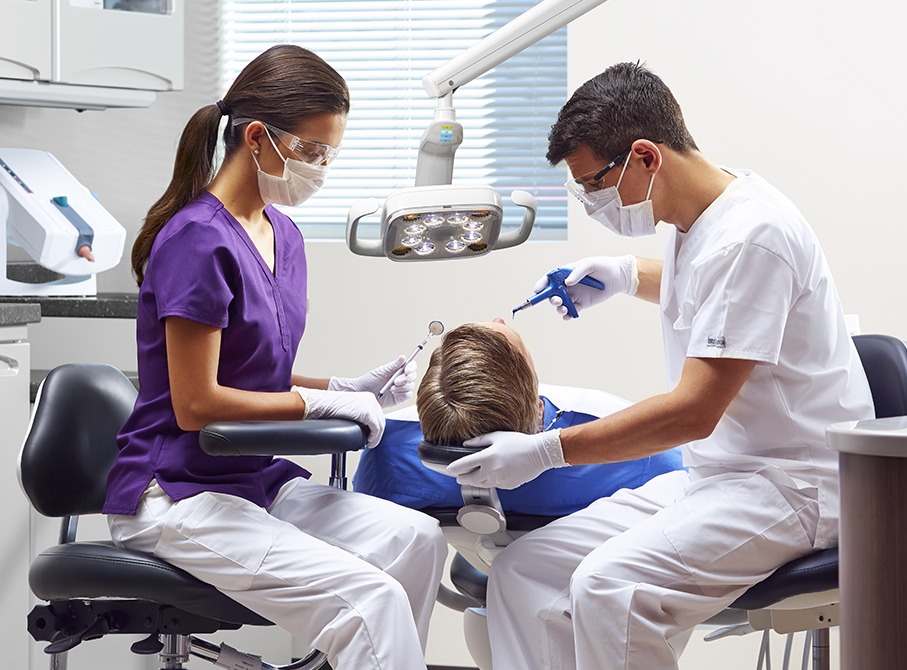 1. Retract
The first step in a successful impression is to prep the area by retracting the gingival tissue to fully capture your impression, and also to help control bleeding. This can be painful, but the extra-fine tip on the 3M™ ESPE™ Retraction Capsule is a fast and gentle way to inject the paste fully into the sulcus.1
2. Syringe and mix
Use the 3M™ ESPE™ Pentamix™ 3 Automatic Mixing Unit to seamlessly and effortlessly fill the impression tray. Unlike typical mixing processes – which can create waste, extra steps, and hand fatigue – this tool mixes and dispenses the appropriate amount of material for you. Fill the 3M™ ESPE™ Impression Tray with your material. By using this tray, you eliminate the need for a tray adhesive – cutting down the number of steps for your impression. And deliver impression material precisely to the prepared tooth with the convenience of the single-use 3M™ Intra-Oral Syringe.2
3. Impress
For low-stress and everyday impressions, use 3M™ ESPE™ Imprint™ 4 VPS Impression Material. For implants and more challenging impressions, use 3M™ ESPE™ Impregum™ Polyether Impression Material. With the advancements of material science, Imprint™ 4 VPS Impression Material can drastically reduce intraoral set time, resulting in less chair time and less stress for your patient – putting you in control of the procedure.3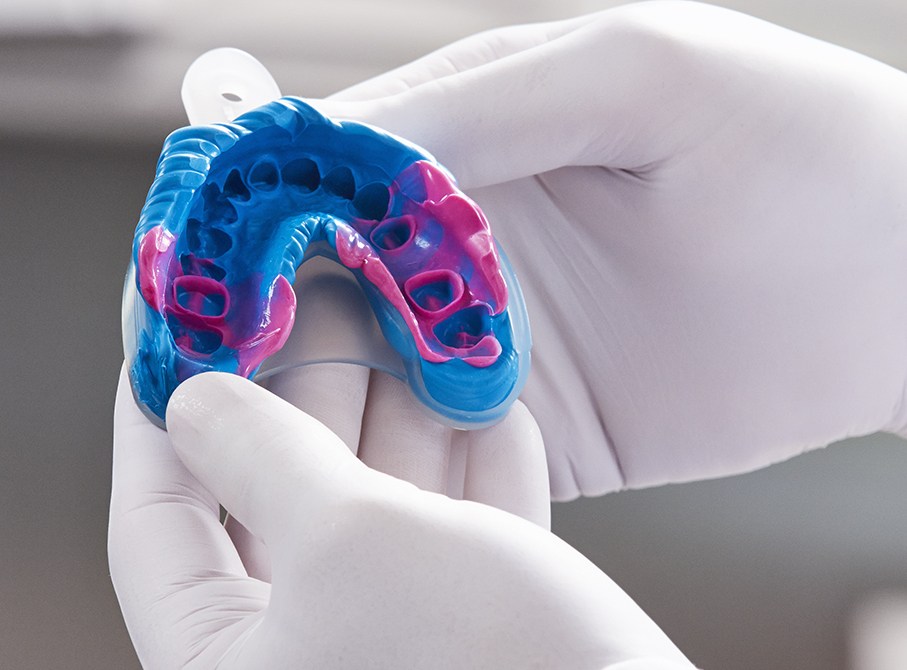 References
*3M data on file
1 – 3: 3M data on file